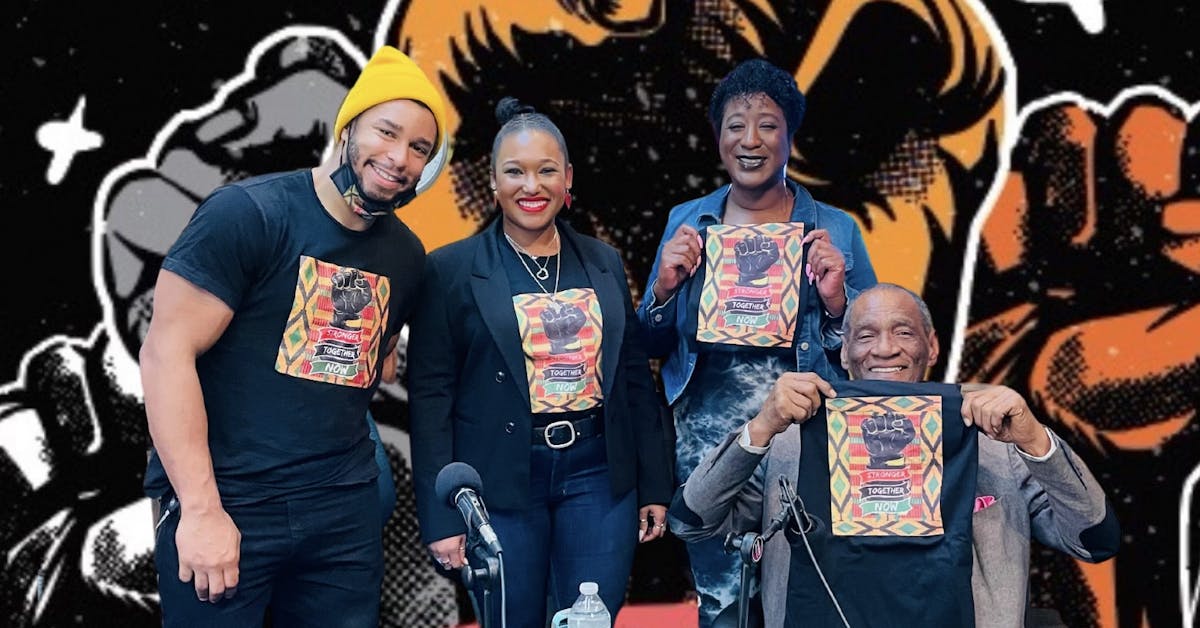 Let's Talk Soul Food Fest
Soul Food Fest will bring community together to enjoy aspects of black culture, people, and food with the goal of supporting and amplifying black businesses locally.
In honor of Black History Month, the local nonprofit Stronger Together Now has worked hard to bring Redlands its first-ever Soul Food Fest! You can expect insanely delicious food for the public, a food contest for vendors, spades and dominoes competitions, prizes, live music, dance performances, plus a deep and unforgettable opportunity to connect with your community.
"Connected. It's a feeling that has become even more important since the pandemic hit and families have been distanced from each other as well as other people in their community. Events like Soul Food Fest ensure that our community has a safe place to enjoy the moment and connect over food. Food has been a staple of Black culture and always brings people together. We can appreciate laughter, conversation, and music over games and amazing food."
Soul Food Fest will be held in the heart of downtown Redlands at Ed Hales Park with the intention of pulling in community. STN has strategically planned to draw people downtown to try food, participate in games, enjoy friendly competition, and overall have a good time celebrating Black culture.
In addition, Soul Food Fest will ultimately bring new customers to local businesses situated downtown. Stronger Together Now believes strongly in supporting inclusivity and all things local.
Now, why is Soul Food Fest SO important for the progress of our City and community? Let's hear directly from STN's team...
"It's a big deal for me, when I was a kid we didn't come to Redlands. It felt like a city that was closed. A city that wasn't inclusive and open to other cultures and its people. To have an event like Soul Food Fest shows the great strides this city has made to accommodate people that look like me."
-Kai Joseph King, STN VP
"This is an opportunity to showcase what makes the black community so special. We are able to come together and uplift each other in a public space. This allows us to send out a positive message of unity and love. It also allows us to see what other black people are doing in the community. These events allow for great networking opportunities. Which in turn allows business and hope to keep growing and our community thrive."
-Crystal Mansker, STN Treasurer 
"Growing up in Redlands/Yucaipa, there was never anything that represented 'me'. Me meaning anything involved with people with my skin tone of involving black culture. The tide in Redlands is slowly changing and Soul Fest is the perfect opportunity to do better for our younger generation. Having a space with black-owned vendors and activities will open up the eyes of everyone in the Redlands community. This will allow us all to see black culture in its true beauty instead of the simple one pushed on us all."
-Jamila Ali, STN Chair 
The About Redlands team cannot wait to celebrate and learn more about Black culture while enjoying the many offerings STN has lined up. We hope to see you there!
Soul Food Fest
Sunday, 2/27/2022
12-4 pm
ED Hales Park, downtown Redlands
Have questions? Shoot strongertogethernowie@gmail.com an email!
---
Related Articles