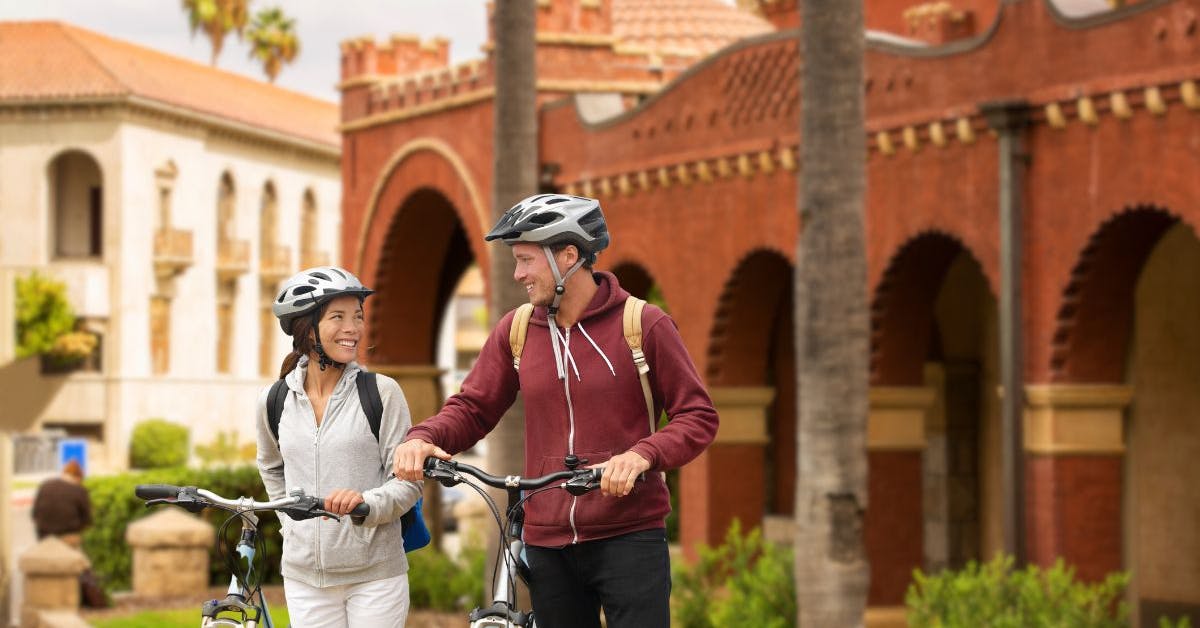 Taste of Redlands - Self-Guided E-Bike Tours
Two fun ways to explore some of Redlands' top restaurants, historic landmarks, and fabulous shops.
There's a lot to love about Redlands, but our favorite part is the community. We have such unique, fun, and creative individuals here — not the least of which is the amazing folks at Redlands Electric Bikes. Combing their love for Redlands and biking, they've outlined two self-guided e-bike tours that are fabulous!
What is a Self-Guided E-Bike Tour of Redlands?
As the name would suggest, the tour is a suggested route that has been pre-planned by some of Redlands' bike-route experts. It maximizes your ride while seeing multiple fabulous landmarks and shops. 
Do You Have to Stick to the Routes?
Nope! That's the beauty of a self-guided tour. It's a suggested route. If you want to add or skip a stop, that's entirely up to you.
(Have a stop you want to add? Let us know! We'll pass the info on to Redlands Electric Bikes so they can update the route.)
What's on the Self-Guided Taste of Redlands E-Bike Tour?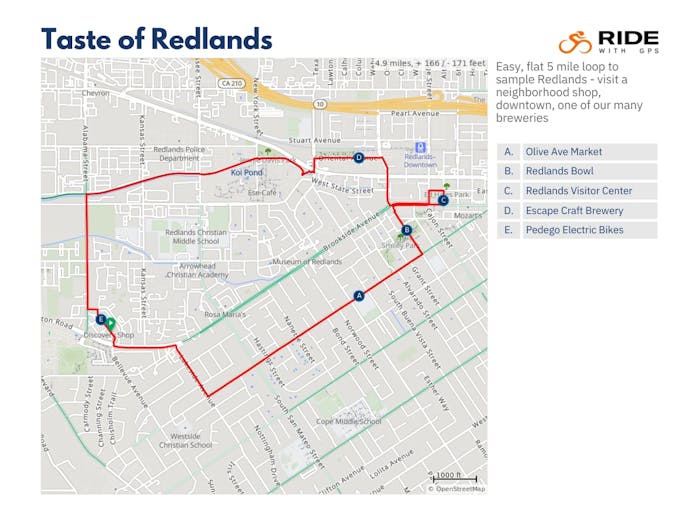 The tour takes you past various historic landmarks, including the Redlands Bowl and the Orange Blossom Trail. You'll conveniently see good places to stop for a bite (and/or a beer), such as Escape Craft Brewery. Plus, you'll be treated to some fabulous art along the Redlands Art Walk. 
And we can't help but mention that the tour begins at the Redlands Visitor Center (our personal favorite). Pop in to say hi and check out our collection of locally-made artisan goods.
What's on the Self-Guided E-Bike Family Tour of Redlands?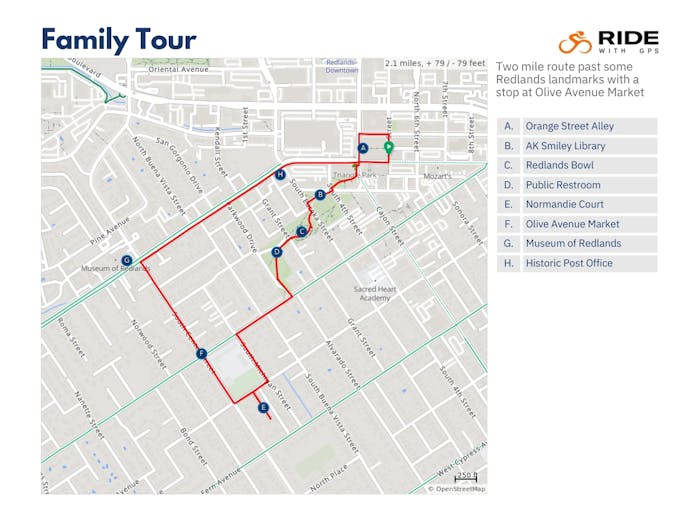 The second route created by Redlands Electric Bikes is specifically designed with families in mind. It includes:
Orange Street Alley
AK Smiley Library
Redlands Bowl
A Public Restroom
Normandie Court
Olive Avenue Market
Museum of Redlands
Historic Post Office
View the digital map of the self-guided family tour.
Could You Go on a Guided Tour?
Yep! If you'd like a more structured tour of Redlands, Redlands Electric Bikes offers guided tours!