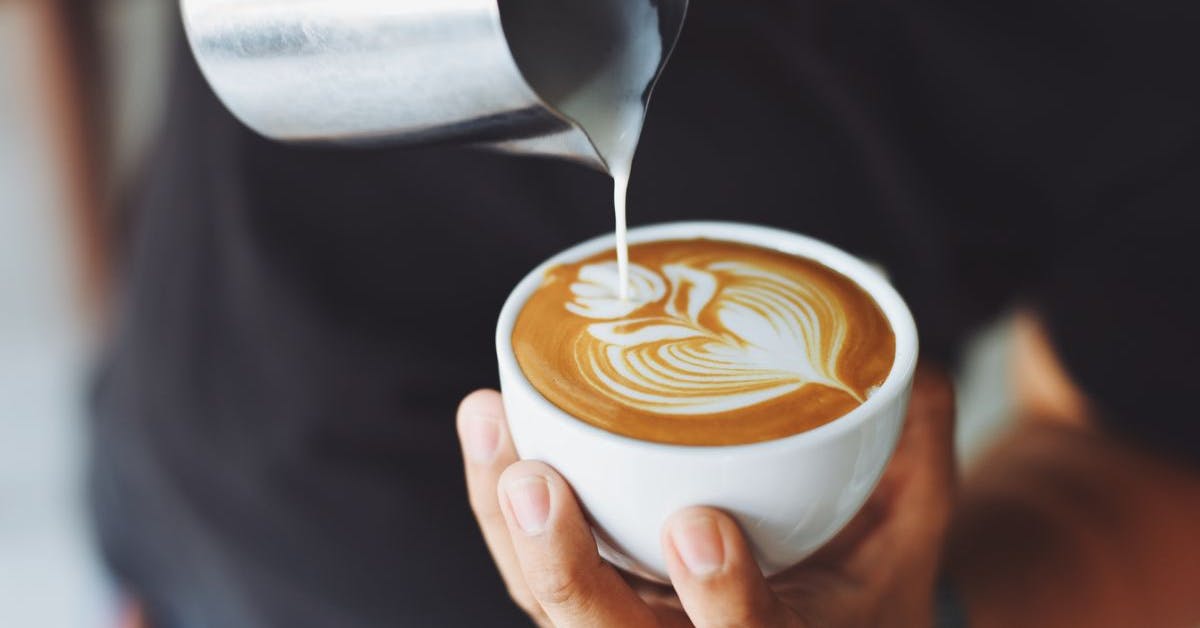 Top Redlands Coffee Shops (DRINK. LOCAL. COFFEE.)
Looking for the best 'coffee near me' in Redlands? From quaint cafés and renowned roasters to neighborhood markets and exquisite bakeries, these Redlands coffee shops are offering some of the best pours around.
This bustling Southern California destination was once a sprawling orange grove — a deeply rooted history that can be seen growing in patches throughout the city still today. While the fast-growing metropolis nearby has seen traffic boom and skyscrapers rise, Redlands' mix of historical buildings and welcoming residents maintain the town's original charm. 
One of the best ways to experience Redlands is to acquaint yourself with its growing coffee scene. And we're not just talking about your favorite mermaid standby. We're talking locally owned and operated Redlands coffee shops. 
* All Redlands coffee shops were invited to participate. Those listed gave us permission to add their business information online to this article at no charge and gave the Redlands Visitor Center, Public Charity, permission to add their logos to the t-shirts outlined at the end of the article. The majority of the shops displayed on the t-shirt donated to the Redlands Visitor Center to help print 100 t-shirts. We thank them for helping the Redlands Visitor Center thrive.
8 of the Best Coffee Shops in Redlands
When you're wondering where to find "coffee near me" in Redlands, look no further. This selection of coffee shops highlights the local joints committed to high-quality pours, ethically sourced beans, and a wide array of milk (and milk substitutes). Plus, most of these shops aren't short on fabulous food too!
1. Olive Avenue Market
Olive Avenue Market (fondly known by Redlands' residents as Olive Market) is tucked in the heart of south Redlands. Located roughly a mile from the downtown Redlands core, this community café is part diner, coffee shop and convenience store for novelty items such as high-quality oils, locally made candles, retro sodas, craft beer and exquisite tea blends.
Built in 1942, Olive Market is nestled among many of Redlands' prominent Victoria homes — some of which are rumored to be haunted. (Explore these spooky mansions and more with our 'Ultimate Haunted Redlands Tour'.) 
The market's beloved brunch has been discontinued for the time being (a sad reality they announced on August 8, 2022, on Instagram). However, they continue to sell their selection of pre-made salads and sandwiches, baked goods, plus pre-made breakfast burritos on weekends!
2. Stell Coffee & Tea Company
Founded in 2004, Stell Coffee & Tea Company is a beloved stomping ground for serious coffee drinkers (and everyone else). Their coffee beans are sourced from family-owned farms from around the world and their espresso is made using a clean water "pulling" method that creates complex flavors and lush textures. 
Alternative milk drinkers will love their selection of oat milk, soy milk, and almond milk. The oat milk, in particular, is a highlight in their Honey Cinnamon Latte and Lavender Latte.
But the goodness doesn't stop there. Those looking for more than coffee will find a rotating tap of fresh kombucha, microbrews, and loose-leaf teas. Freshly baked cookies include vegan options. And, they offer a selection of sandwiches and salads throughout the day. You can find their full menu at both of their Redlands locations.
3. Amend and Revise Coffee Roasters
Can drinking a cup of coffee connect you to the rest of the world? Can the cup that you choose to drink change the world? Amend and Revise Coffee Roasters believes a cup of coffee does just that. Part of the Café Femenino movement, they are dedicated to ethically sourcing their beans and delivering high-quality coffee.
In addition to buying a cup to enjoy right now, they are also a favorite for sourcing locally roasted beans to enjoy at home. 
4. The Meek House
We love The Meek House coffee shop slogan, "Stay Humble. Be Kind. Drink Coffee." This family-owned joint is just good for the soul. There's no muss or fuss when you visit. You know you're getting fair and ethically traded coffee with each pour — including helping the local community. (Meek House partners with Sport Clips and MOD Pizza at the Mountain Grove Shipping Center to raise funds that benefit Loma Linda University Children's Hospital.)
But more than that, this breathy café with its light and bright interior, whimsical decor, and Instagram-worthy dishes is the kind of space you want to linger. That's especially true when you're sampling one of their popular menu selections, like the Honey Cinnamon Latte that tastes like a Graham cracker when served hot!
5. Dirtbag Coffee Shop - Relocating closed
While Dirtbag Coffee may be relatively new to the Redlands coffee shop scene, owners Aaron and Angie Ohama aren't. Their original store, Dirtbag Shop, sells a selection of high-quality homemade leather goods and bike apparel made right here in Redlands.
When space became available next door, they quickly expanded, adding another Redlands coffee shop to the downtown corridor. And the community is loving it! They received more than 30 five-star reviews in just less than a year!
6. Sugar Bloom Cakery & Coffee
Come for the cake, but be sure to order the coffee too. This custom cake shop makes exquisite treats for all occasions. However, their daily selection of cupcakes, cookies, brownies, and pastries is better suited for the impromptu treat. 
The shop was opened in February of 2022 by owner and baker Kimberley Meza. Kimberely began baking in high school, fine-tuning her skills throughout college and beyond. In less than two years since she opened her brick-and-mortar location in Redlands, she's received more than 130 five-star reviews. 
The adorable destination has become a favorite for girlfriend gatherings, sweet surprises with little ones, and everyday caffeine refills for those who love specialty drinks. Plus, her IG photo corner is ideal for snapping a fabulous selfie. And, she offers a small selection of novelty items where you can find impromptu (aka last-minute) gifts. 
7. Wild Goose Coffee Roasters
For those who want to geek out on coffee, Wild Goose Coffee Roasters is known for its selection of ultra-fragrant coffee and free cupping lessons. Opened in 2008, they roast their beans in-house and are well-known for their coffee bean subscriptions. 
But for our part, we're attracted to their unique menu offerings, including the Mexican Mocha that features a dash of cinnamon and cayenne. It's the sweet-spicy caffeine kick that offers an ideal pick-me-up. 
8. Molinos Coffee
Unapologetically simplistic, the rustic decor and exposed brick walls at Molinos Coffee feel a bit like walking into the casual loft your 20-something-self always wished she'd rented. Oat milk's on the menu. Succulents are for sale. Metal chairs that adorn the dining space harken to casual, carefree days. 
The name is Spanish for windmill or grinder — a title that harkens back to the owner's Irene Gonzalez, rots. Her father-in-law owned a coffee shop in Cuba named called Molinos as well. Today, Irene's shop is known for its Cortadito (a Portuguese Espresso made from a double shot of Espresso and steamed milk), Cubano (a sweet espresso drink made with strong, dark roast espresso sweetened with a thick sugar foam), and guava-cream cheese pastries.
Redlands'  DRINK LOCAL SERIES: DRINK. LOCAL. COFFEE.
Launched in 2021, The Redlands Visitor's Center's DRINK LOCAL SERIES was specifically designed to highlight locally owned businesses in our hometown. The first of the series highlighted local breweries, including: 
Escape Craft Brewery 
Hangar 24 Craft Brewing
J. Riley Distillery
The second DRINK LOCAL SERIES is highlighted in this post. As you can guess, it focuses on coffee! Each series is accompanied by a commemorative t-shirt that showcases the highlighted businesses. (You can find the Drink Local Coffee T-Shirt here.) 
Participating in the Redlands Visitor's Center's DRINK LOCAL SERIES by frequenting these shops and/or buying a shirt is a great way to support our local businesses. As a reminder, the following shops are part of the Drink Local Coffee series:
Olive Avenue Market
Stell Coffee & Tea Company
Amend and Revise Coffee Roasters
The Meek House
Dirtbag Coffee Shop
Sugar Bloom Cakery & Coffee
Wild Goose Coffee Roasters
Molinos Coffee 
Show Your Local Shops Some Love
What's another great way to support your local shops? Tag them on social media when you visit! An @mention with a positive review plays a substantial role in helping small businesses get found. Plus, you can make your mention go even further by tagging About Redlands to get your post re-shared!
The Redlands Visitor Center thanks JAM Sportswear for the AWESOME t-shirt design!
All Redlands coffee shops were invited to participate. Those listed gave us permission to add their business information online to this article and gave the Redlands Visitor Center permission to add their logos to the t-shirts. Two coffee shops were invited to participate but did not accept the invitation: Landmark Coffee and Slow Bloom. We hear good things about them!
This article's "best" claim is objectively based on all the coffee shops listed in the Coffee House category on AboutRedlands.com —which is Redlands' only local business directory highlighting member and non-member businesses. Listings are free for all businesses. Two coffee shops were not included in this article because they had not listed their businesses on the website. Therefore, they do not appear in the Redlands Coffee House directory. No Business paid to be in this article. We published this piece to help locals and tourists find locally-owned coffee shops to enjoy in our great community. Let us know if you feel any other non-corporate establishments should be included since this article focused on local businesses.
Note: The cost of producing and hosting this content was sponsored in part by the participating businesses. The descriptions were written by About Redlands staff. This piece was produced as part of our effort to support the local community by driving increased patrons to local businesses.
---
Related Articles