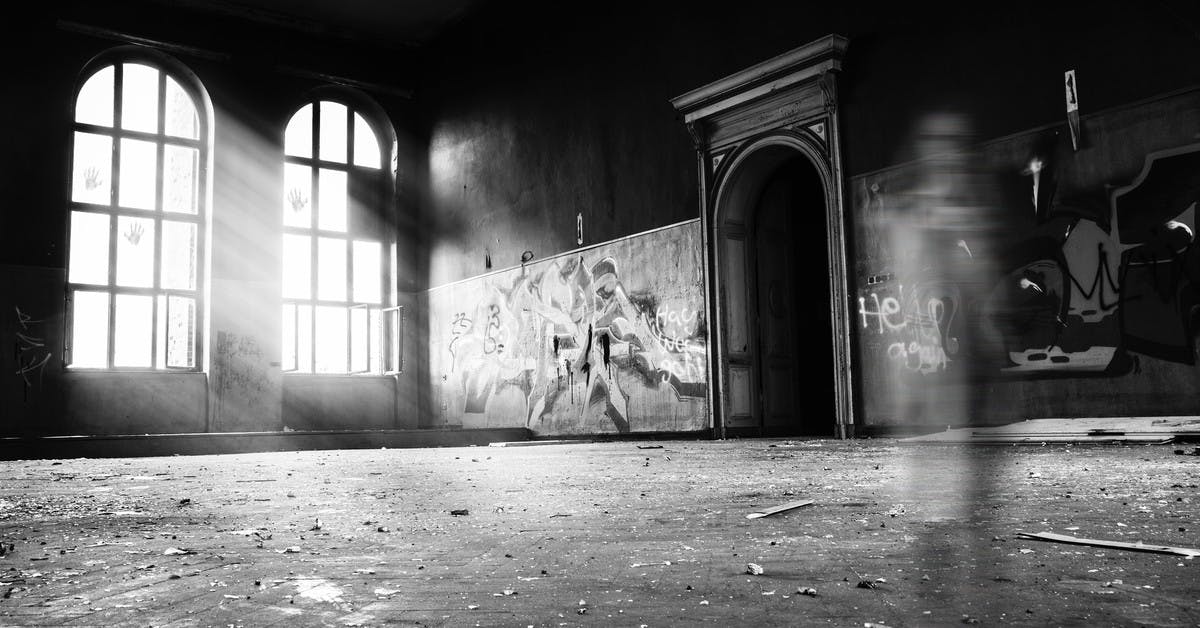 The Ultimate Guide to Haunted Houses in Redlands
Redlands is one of the oldest cities in California. And despite all its small-town charm, it's well-known for being haunted. In fact, Redlands is considered by many to be the ultimate Ghost Town.
The majority of the houses are very old, featuring Victorian architecture. The town itself has a long rich history that is the substance of many a ghost story. This is a self-guided tour. All homes are privately owned, with the exception of Kimberly Crest. Please be respectful as you explore. 
BONUS: How to make tombstones on a budget after Kimberly Crest's information.
A Self-Guided Tour of Redlands Haunted Houses
1. Morey Mansion
The story of the mansion goes that David and Sarah Morey built the house for $20,000 in 1890 from their profits in the citrus industry. The house, which cost about 20 times more than other houses in the area, was built by shipbuilders who also worked for David Morey in one of his other ventures.
About one year after David and Sarah moved into the house, Sarah died of a sudden illness. Grief-stricken, David Morey never stepped back into the house. He fell into a deep alcoholism and moved into the Hotel Del Coronado in San Diego. Within a year he had committed suicide and was found hanging in his room.
Many guests have reported paranormal activity from hearing objects falling to loud bangs in other rooms, without finding any reason. Door knobs have also been heard rattling in the middle of the night. And, there have been reports that doors will open and close. That you can hear the sound of children can be heard playing, when no children are playing.
This lovely mansion was once a bed and breakfast, but it is now under private ownership. Apparently, for good reason, many of the guests to the Bed and Breakfast complained to the then owners of several apparitions including a little girl, an old man (who was once a caretaker for the mansion), and a young boy have been seen. Although most sightings seemed friendly in nature they still scarred off a lot of the clientele.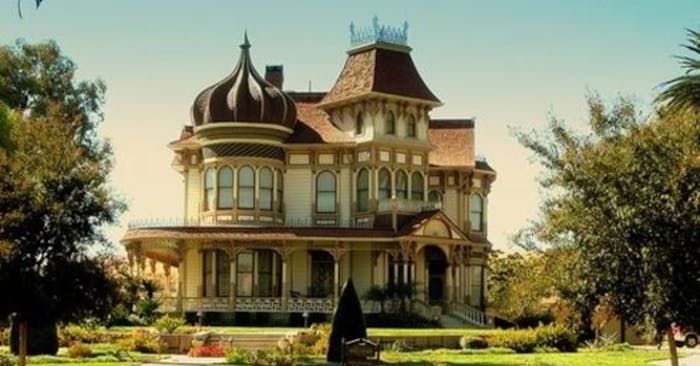 2. Barton Mansion
One of the more famous Haunted Houses in Redlands is the Barton Mansion built by Dr. Benjamin Barton. Originally a ranch and vineyard, the Barton house is one of the oldest buildings in the Inland Empire. It has recently been refurbished, but for many years it was an extremely sinister-looking, run-down mansion.
It is made of brick, an uncommon site in Southern California due to earthquakes, and it is completely square with few features. During its run-down years, it was a challenge among many teenagers to find a way onto the roof, where they would put their name on a certain stone. Part of the challenge was figuring out how to get up there. The other half was being brave enough to actually enter the intimidating house. 
The inside of the house was filled with rotting wood and weak staircases, while the floor was covered with a layer of newspaper pages. A scary-looking place with a sinister prescience, usually on the third and fourth floors seems to be where most activity occurs. Closet doors push open, cold temps wash over you, and when exiting the Mansion, a figure can be seen watching you walk downstairs from the third floor. 
Some visitors have witnessed a demonic face watching them and can be seen coming from a closet that suddenly opens. At certain points inside the Barton Road Mansion, you feel watched, and definitely not welcome. The house was notorious for attracting squatters, hobos, and — of course — this generated rumors of devil worshipers. It has been a prime location for ghost stories to take root.
3. Mariposa Elementary School
Redlands' Mariposa Elementary School is filled with happy students by day, but at night it's known to be extremely quiet, dark, and eerie. (It's located at 30800 Palo Alto Dr.)
In the 1960s, a boy named Billy was happily riding a bike and was suddenly hit by a bus in front of the school. Although Billy later died at a nearby hospital, many claim he still wanders the school grounds. It has been reported in several different cases that if you knock on the nurse's office door, someone will knock back.
There have also been reports of Billy rocking the swings back and forth from time to time.
I visited Mariposa Elementary school with my older sister and her boyfriend when I was about 15 years old. It was a Friday night and we went to knock on the office door/nurses door and sure enough, something knocked back. I never ran so fast in my life.
School officials claim that there is no paranormal activity going on whatsoever. This is an understandable stance when you do not want the public trespassing on the school grounds in the wee hours of the night. Yet, the testimonials persist.
I have been to Mariposa Elementary and knocked on the nurse's door at midnight, and the AC clicks on and the door is vacuumed in and knocks back.
4. Kimberly Crest
Kimberly Crest is reportedly haunted by a previous owner named Mary Kimberly Shirk. Tours of Kimberly Crest are docent-guided and include the first two floors of the house plus the Carriage House Museum. Docent-guided tours are the only way to gain access to the interior of the house. Tickets may be purchased in the Carriage House Gift Shop.
The three-story, 7,000-square-foot estate was originally built in 1897 for a wealthy New York widow named Cornelia Hill. It was designed in the style of a French chateau by architects Oliver Perry Dennis and Lyman Farwell. In December 1905, the residence was purchased by John Alfred Kimberly, one of the founders of the Kimberly-Clark Corporation, whose family used it as a winter residence. The Kimberlys transformed the property's 6.25-acre grounds into elaborate Italianate gardens.
When the Kimberlys passed away, the residence was inherited by their youngest daughter, Mary Kimberly Shirk, a philanthropist. In the late 1960s, a developer threatened to demolish Prospect Park, a 39-acre site located adjacent to the Kimberly Crest House, and turn it into a mobile home community. 
The City of Redlands wanted to thwart the plans, but came up $60,000 short in the funds needed to do so. To encourage citizens to donate to the cause, Mary promised to deed her famous home to the city if enough money was raised to save the park. The funds came through and upon her death in 1979, the historic property was bequeathed to the people of Redlands.
Today the site serves as a special events venue and is also open for tours on Thursdays, Fridays and Sundays.
The movie Hell Night (exterior filmed at Kimberly Crest) may have added to the rumors of the mansion being haunted.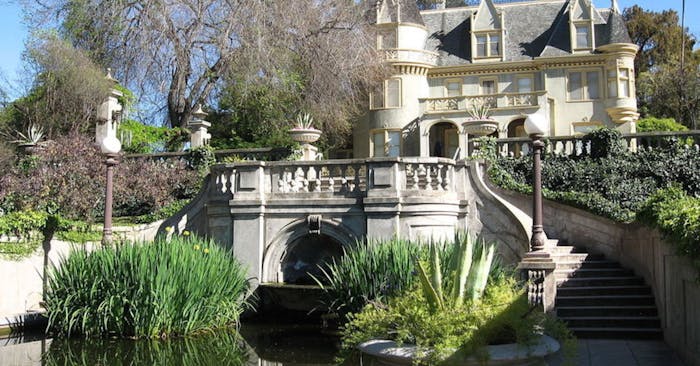 Bonus: Victorian House Enthusiasts
Originally Redlands Community Hospital in 1903-1904, now a medical office for Mission Pediatrics. In 1903 a group of Redlands physicians remodeled this home at 114 W Vine Street and converted it into a temporary clinic hospital. 
Physicians and the Community soon raised $15,000 to build Redlands' first official hospital at 302 Nordina Street, Construction was completed in November 1904. In 1929 the Hospital moved to its current site at 350 Terracina Boulevard.
Mission Pediatrics Inc. is recognized in the community for its quality, excellence, ethics, compassion, and caring service. They provide this by maintaining a culture of teamwork and conscientiousness and by strongly emphasizing teaching both to promote health and to prevent illness & disease.
How to make Halloween tombstones on a budget with Dr. Tim Watson.
Our staff dresses in costumes incorporating whimsy and humor with every patient experience. The cure for the common clinic.
Mission Pediatrics Inc.
Specializing in full-service pediatric care with 24-hour on-call hospital care, our board certified pediatricians provide quality and accessible healthcare in the California cities of Redlands, Riverside, San Bernardino, and Perris.
---
Related Articles
10/22/21

M.B. Sandoval

03/31/17

Guest Writer

10/31/18

Niko Wittman