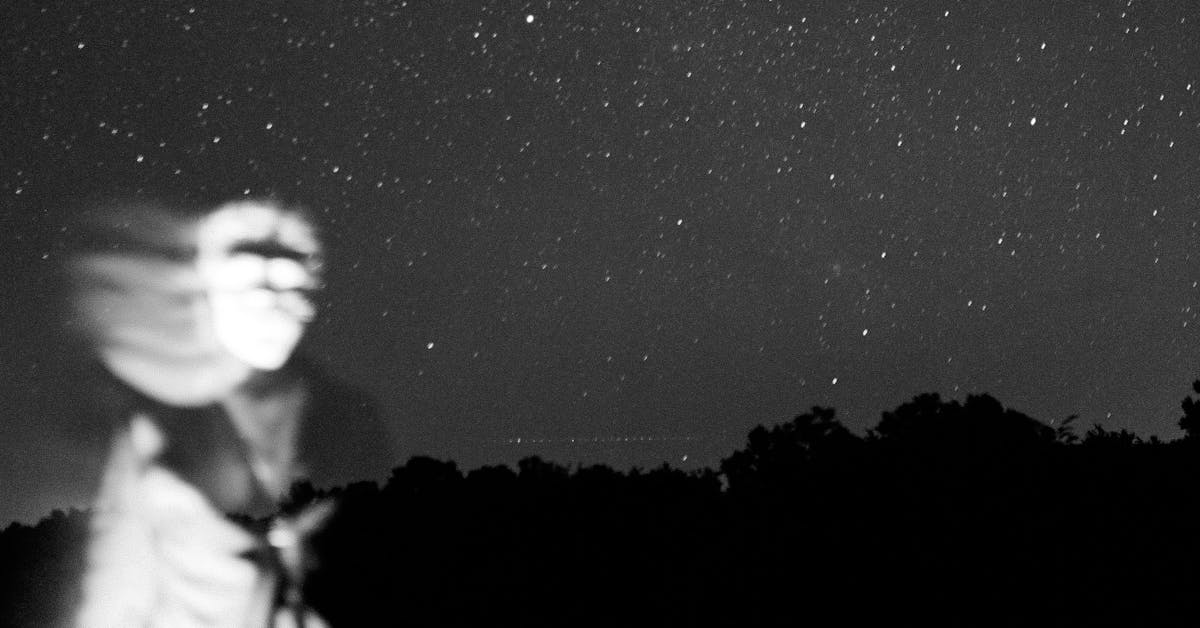 Two things Redlands is known for, citrus and paranormal activity. It is allegedly one of the most haunted towns in America. From innocent spirits on swings to downright demonic apparitions, our town has all kinds of ghostly happenings.
12 Most Haunted Places in Redlands
Generally speaking, Redlands' ghosts aren't known to wander during the day. So if you're interested in perusing some of the most haunted places in Redlands without a paranormal encounter, it's best to visit during daylight hours. This list of haunted places in Redlands was recently expanded with two *NEW locations, as reported by a Redlands Resident. Explore them at your own risk.
1. Mariposa Elementary School
In the 1950s a boy named Billy was happily riding a bike and was suddenly hit by a bus in front of the school. Although Billy later died at a nearby hospital, many claim he still wanders the school grounds.
It has been reported in several different cases that if you knock on the nurse's office door, someone will knock back. There have also been reports of Billy rocking the swings back and forth.
School officials say that there is no paranormal activity going on whatsoever, which is understandable. They likely do not want the public trespassing the school grounds in the wee hours of the night. In fact, the Los Angeles Times reported that school officials have gone so far as saying:
"It's a nasty rumor that builds and builds from year to year…I'd like to see it die."
2. Morey Mansion
This privately-owned 1890s Victorian mansion was built by David and Sarah Morey. About one year after David and Sarah moved into the house, Sarah died of a sudden illness. Grief-stricken, David Morey never stepped back into the house. He became an alcoholic and moved into the Hotel Del Coronado in San Diego. Within a year he committed suicide and was found hanging in his room.
Local tales say the bedroom where Sarah Morey died in 1901, known as the Blue Room, is haunted.
A 2009 episode of The Othersiders visited Morey Mansion and reported it as haunted. The team caught orbs, strange hot spots, and pictures of the initials S.M (Sarah Morey).
The basement is also believed to be haunted. So too is the Music Room, children's bedroom, grand staircase, library, and kitchen. The current residents of the house, however, have noticed no unusual activity.
3. The Glenn Wallichs Theatre at the University of Redlands
According to the Redlands Daily Facts, "The Glenn Wallichs Theatre at the University of Redlands is haunted." It is said the theater is frequented by a ghost called the White Lady.
According to the account, "She pulls dresses off costume racks, floats luminously above the stage curtain, and disturbs the stage lights. The White Lady is supposedly the spirit of a one-time drama student who died in a car crash on her way to a performance."
4. Prospect Park
Not only was Prospect Park thought to be a prime location for Satan worshipers to gather at night, but multiple murders have taken place there.
In 2013, a man was arrested for assaulting and murdering a woman, and afterward, her body was discovered in the park. However, this is not the most notable Prospect Park crime.
In the late 1960s, an 11-year-old girl named Lee Anne was walking home from Kingsbury Elementary School. She was abducted and murdered. Police later found her body under the stage.
People who claim to have ghostly encounters at Prospect Park all have reported the same thing -- the sound of footsteps across the stage.
5. The Barton Mansion
Barton Mansion is also known to have been a popular rendezvous spot for Satan worshipers.
There are also claims that this home was built on top of ancient Native American burial grounds.
Additionally, the home once served as a mental hospital, then a nursing home for the terminally ill. Today, Barton Mansion serves as an event venue.
The Mansion was built in the 1860s and became a hot spot after paranormal investigators posted a video of their findings online. The video investigation can be found on YouTube, by simply typing, 'Barton Mansion' in the search bar. (See video HERE)
In the video, the group of paranormal investigators are investigating the home, when moments later they encounter and capture an apparition of a demon. There has been much debate as to whether the video is real or not.
6. Kimberly Crest
Kimberly Crest is reportedly haunted by its last owner, Mary Kimberly Shirk.
Mrs. Shirk moved to the Kimberly estate to take care of her aging parents after her husband passed away from war injuries in 1919. Mrs. Shirk was the youngest of the Kimberly's seven children. She spent the next 60 years of her life in Redlands as a widely loved local philanthropist.
Mary Kimberly Shirk passed away in 1979 at the age of 99. She left the Kimberly estate to the "people of Redlands." Today it serves as an event venue, and home to the Kimberly Juniors.
Read about Mary Kimberly Shirk --> HERE
7. Fox Theater
The Fox Theater is said to be haunted by the presence of a violent spirit. The building was boarded up for about 10 years and has since been renovated. Its connecting building was once an opera house. Maybe the violent spirit is a jealous actress still wandering about? There is no definite one story.
8. Hillside Cemetary
Is this even a shock?
Redlands Hillside Cemetery is the oldest cemetery in the area. It has interments dating back to the mid-late 1800s!
Many people have reported strange happenings like car horns honking on their own, lights blinking, and even balls being thrown back after someone has thrown them over the wall.
9. The House of 1,000 Stairs
There is a home in Redlands called the House of 1,000 Stairs. It is a large house with 100 stairs outside and 900 stairs inside. The stories say that nuns haunt the place, as it was once a convent.
The family that lives in the house has not felt or heard anything unusual.
10. The House of Satanic Rituals
Just down the street from the House of 1,000 Stairs was a home dedicated to Satanic cult worshiping.
Local lore says new members were led up a winding trail in the back of the house, a ceremony was performed, then new members were led inside and the door was locked. There was no way out once they were inside -- the door only worked from the outside.
11. Anderson Hall at the University of Redlands *NEW
According to an About Redlands reader, Olivia Vara, Anderson Hall at the University of Redlands is rumored to have been a hospital in the past and still has the vintage hospital intercom systems in some of the rooms.
In 2018 I had heard it was haunted upon moving in, but had only heard stories about the basement. In the fall of 2018, after a string of strange events, me and my roommates discovered we were living with a spirit named "Fernie" that would turn the lights on and off on command and play "tricks" on us. 

Once, a family member who is sensitive to spirits stopped by for a visit, and having known nothing prior about the story, walked into the room and immediately said "You have a spirit in here! And he liked the nickname you've given him." Needless to say, it freaked us all out!
11. Memorial Chapel at the University of Redlands *NEW
Olivia also shared that it is well-known that the University of Redlands Memorial Chapel is haunted. Many believe that after the sun sets, it's unwise to be in the building. Some faculty even go so far as to say that out of all hauntings on campus, the spirits in the Fine Arts buildings are the only "malevolent" spirits. 
As a music major, Olivia has her own encounter in Memorial Chapel.
I was in the practice room on the second floor of the building around 11 PM at night and had my metronome playing on my phone as a practice tool. It started to periodically turn itself off, even though the only way to turn it off is by physically pushing the off button.

After getting frustrated for a few minutes, I stood up to pack up my instrument and leave. As I stood up, I felt a rush of air in my left ear, as if someone came up to me and breathed right into my ear.

Without even packing up, I ran out of the room and down the stairs. As I fled, I thought I saw a figure at the end of the hallway in the darkness watching me. I had to call my friend to come get me and go back upstairs to help me get my belongings. This was probably the most scared I've been in my entire life!
Share Your Redlands Ghost Stories
There you have it, Haunted Redlands. Redlands has 140 years' worth of history (founded in 1881 and incorporated in 1888), so this list is nowhere near complete.
If you have a local ghost story or have encountered one of the hauntings listed above, please share your experience by emailing customerservice@aboutredlands.com! We will add your experience to this article.
More Fun Things to Do in Redlands, CA
The Ultimate Haunted Redlands Tour
This self-guided tour takes you to some of the most popular haunted spots in Redlands that are open to the public. 
Top Redlands Coffee Shops (DRINK. LOCAL. COFFEE.)
Whether you're exploring Redlands' most haunted destinations, our impressive collection of parks, or just strolling around town — a good cup of coffee is the perfect addition. This list of coffee shops highlights some of our favorite places to grab coffee. 
8 Fall Health Tips for Kids & Parents
Chillier temps and shorter days often mark the arrival of fall. And so often it seems that the break from summer's heat can bring with it an increased likelihood of getting sick. These tips can help those young and not-so-young stay healthy.