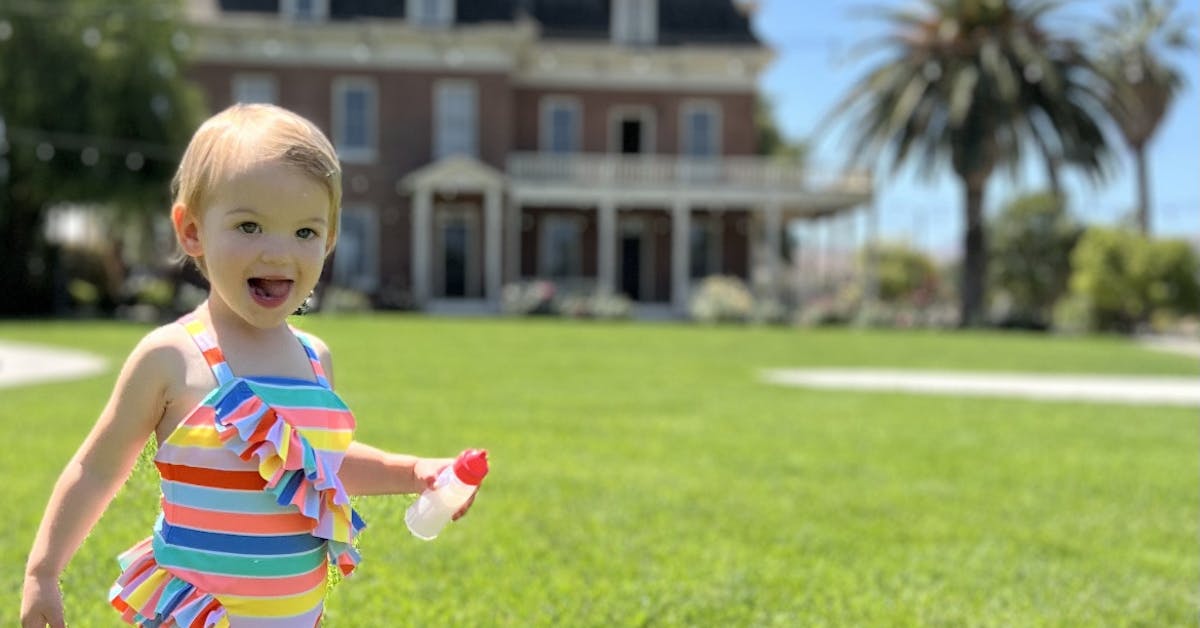 Things to do with Kids: Summer Edition
Make this the best summer yet with activities that'll keep your kids excited and interested.
Helloooo Summer! School is out. The kids are home 24/7. And, you're likely feeling the need to get out of them out of the house! Luckily, there are several fun Redlands kids activities this summer that the whole family will enjoy!  
From music festivals and hikes to DIY Downtown Redlands Clock Walk tours, you'll fill summer with so much fun school will be back in session before you know it!
Top 7 Things to do with Kids in Redlands
1. Redlands Bowl Summer Music Festival
"The Redlands Bowl holds the distinction of being America's longest continuously running summer music festival where no admission is charged.
At 8:00 p.m. every Tuesday and Friday evening during the summer, the Redlands Bowl Summer Music Festival draws thousands to its world-class performances. Since its inception in 1924, the Bowl has been a special place in Redlands for families, friends, and music-lovers of all ages and backgrounds to gather and enjoy its superb programs." (More about the Redlands Bowl)
Most Kid-Friendly Redlands Bowl Performance
All of the Redlands Bowl programs are incredible. But the one that stands out for our littles is Disney's The Little Mermaid. Running from Thursday, July 28th through Sunday, July 31, this compelling concert will capture your heart with songs you and your kids will want to sing along to. 
2. The Redlands Theatre Festival
"Redlands Theatre Festival was created in 1972 by Cliff Cabanilla as an extension of the Crafton Hills College theatre program and summer school. RTF is a non-profit, resident, rotating-repertory theatre company."
Most Kid-Friendly Redlands Theater Festival Performance
The 2022 Redlands Theater Festival season features five unique and exciting performances. The most kid-friendly performance is BRIGHT STAR. This new Broadway musical tells a sweeping tale of love and redemption. It's loaded with songs that range from deep, beautiful melodies to upbeat and refreshing tunes. 
3. Where's Waldo Local 2022
The Where's Waldo local hunt is back! Starting July 1st and running all through the month of July, stop by The Frugal Frigate to pick up your Where's Waldo official passport and then the search is on! Find Waldo in 20 local businesses and then turn your passport in by July 31st to be entered in the drawing for awesome prizes like Where's Waldo books, Frugal Frigate gift certificates, and more! This is hands down one of the best things to d with kids in Redlands during July. Don't miss your chance to participate!
4. The Great Redlands Orange Hunt Adventure
You can Win, Disneyland Tickets, Apple Air Pods, Nike Air Jordans, and more! To play get a game card from a participating business (list below). Then look for the hidden Orange with the word "Redlands" on it. Only the Redlands orange counts. Once you find the orange, have the business sign or stamp your game card. The Adventure runs from June 1st to August 30th. Completed game cards need to be turned into Paulson Orthodontics by August 31st to be eligible for the prize drawing. Winners will be drawn from completed cards on August 31st. Text (909) 793-2603 if you have any questions.
Participating Businesses:
Redlands Visitors Center
Sweet Memories
Nectar Clothing
Board Game Paradise
Jacks Toy Store
Citrograph
The Gourmet Pizza Shoppe
Nicho's Ice cream
Daryl's Pet Shop
Dirtbag Coffee and Leather
State Street Dental
Village Candy Kitchen
Kith
A Shop Called Quest
Martha Green's
Badger Bowls
Bricks and Birch
For Ever Green
The Frugal Frigate
Cookie Corner
Paulson Orthodontics
5. Go on a Family Hike
Looking to get the wiggles out? Hit the trail as a family. Redlands is located next to some of the best hiking trails in the region. The Redlands Heritage Trails are some of our favorites. Made up of 26 miles of rural and urban trails, they provide breathtaking landscape views and can easily be accessed throughout all of downtown Redlands. 
Want to make this activity one of the best things to do with toddlers or teens in Redlands? Turn it into a photo contest. Give each of your kids their own camera and see who can capture the most unique photos! Get our guide to photography and hiking in Redlands for more tips. 
6. Enjoy a Treat at One of the Kid-Friendly Restaurants in Redlands
We can all accept one universal fact when it comes to kids - food rules! One of the quickest ways to make an activity more fun is to add something delicious. There are a wide variety of kid-friendly Redlands restaurants. These are just a few of our favorites.
7. High 5 Indoor Playground
Need a break from the summer heat where your tiny human can play and stretch and jump like crazy? High 5 Indoor Playground offers the perfect indoor solution to letting your kids expend some of their pent-up energy, in the comfort of an air-conditioned space. They offer arts and crafts, storytime, toddler time, and a kiddy corner designed for kids five years old and under. 
Keep Exploring
We know this list only scratches the surface. What must-do kid-friendly activities do you think we should add? Send us a message on Instagram or Facebook to let us know. And if you're looking for more fun places to get outside and explore, check out our local parks. From dog-friendly to kid-friendly, Redlands has it all!
+ Find More Inspiration
Discover more summer fun and get ideas for additional things to do in our Redlands community.