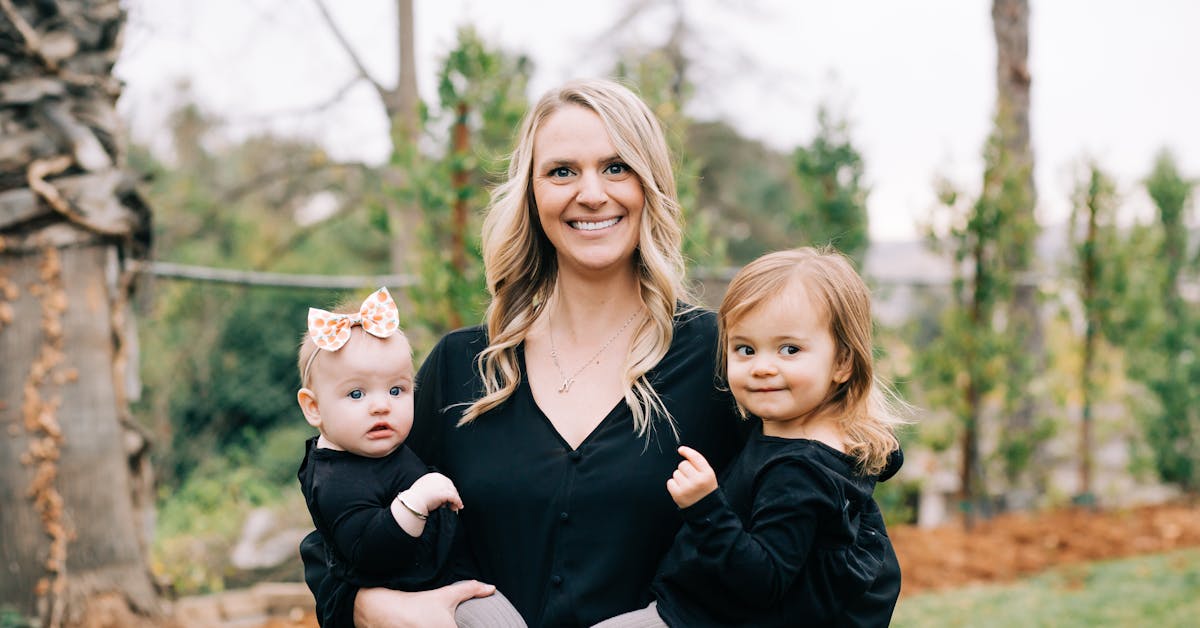 Local Mama Resource Guide
Mama-ing is tough enough! Let us help you with some local resources.
Kissui
Kissui has you covered anywhere from...
Buying a gift: They carry books, art supplies, the cutest stuffed animals, umbrellas, suitcases, nursery decor like clocks, swaddles, wraps + other kinds of carriers, not to mention clothing for newborns up to child's size 7.
Baby registry: The registry is set up online and in-store. Your loved ones can find your items however they prefer!
Breastfeeding & lactation support: Kissui has products to boost supply, cream for those boobies, and even classes...
Like we said, CLASSES! Babywearing, cloth diapers, breastfeeding, etc.
Ixchel Triangle
Ixchel Triangle offers handmade diaper bags, woven ring slings (ask in-store, not online), and even authentic Mayan children's shoes (also only in-store). Everything is designed in CA and made by artisans in Guatemala. 25% of all profits go back to the artisan and their family.
The hand-woven ring slings allow for breastfeeding and wearing your child into their toddler years.
Frugal Frigate
The Frugal Frigate is an independent children's bookstore located in Historic Downtown Redlands. A part of the community for over 31 years, the store is newly owned by Redlands local Erin Rivera. They proudly offer...
The best in both new titles and beloved favorites of children's literature.
They have a refreshing selection of books for children and young adults -- including everything from board books and picture books for the little ones to novels and classics for the older ones, plus a non-fiction room with biographies, science, math, art, and animal books.
Plush toys, journals, stationery, cards
A build-a-friend workshop (make your own stuffed animal!)
Storytime is at 10:30 am every Saturday, except on holidays. (Check events HERE)
They also do special orders not limited to children's books. If you want to support local and don't mind waiting a few days, they have access to hundreds of thousands of titles! Just pop in or give them a call.
Nectar Kids
Nectar Kids is a modern baby boutique on State Street. Address + hours here
Community Carriage House
Community Carriage House helps moms find and build community through the shared interest in breastfeeding, birth, and the joys of motherhood. They offer breastfeeding support groups, lactation consultations, and do mini photo shoots throughout the year to raise money for the Carriage House.
Follow them on Facebook
Follow them on Instagram
Email them for more info communitycarriagehouse@gmail.com
Unique Ultrasound
Unique Ultrasound offers 3D/4D imaging. This is an incredible thing to witness! You will see your unborn child hanging out in their one womb apartment. A few cool features...
They offer gender reveal parties that include cake, games, a fully decorated room, and MORE!
Heartbeat stuffed animals
They even offer diagnostic ultrasound services, like fetal anatomy screening, genetic testing, placenta location, amniotic fluid volume, and even cervix length check.
FIT4MOM Inland Valley
FIT4MOM is the nation's leading prenatal and postnatal fitness program, providing fitness classes and a network of moms to support every stage of motherhood. From pregnancy, through postpartum and beyond, their fitness and wellness programs help make moms strong in body, mind, and spirit.
Try a class FREE!
Fit4Baby® is a program designed to strengthen the body for all the changes it will experience during pregnancy. The class includes cardio, strength, flexibility, and balance training. Fit4Baby is designed to accommodate all stages of pregnancy and various fitness levels.
Stroller Strides® is a functional, total-body conditioning workout designed for moms with kids in tow. Each 60-minute workout is comprised of strength training, cardio, and core restoration, all while entertaining little ones with songs, activities, and fun! Each Stroller Strides instructor is skilled to meet you where you are mentally and physically. You'll leave class feeling connected, successful, and energized! No more mama guilt! This class is all about self-care in a supportive and encouraging environment.
Stroller Barre® is a 60-minute cardio and strength interval class designed to improve posture, stability, and mobility. The workout combines moves inspired by barre, ballet, Pilates, fitness, and yoga to help you regain your posture and alignment and strengthen your body from the inside out! Stroller Barre will help you reconnect with your body, increase flexibility and develop the core strength needed for motherhood.
Body Back® Transformation is an 8-week result-based journey. You will focus on your mind and body improving your overall health and well-being. The experience includes two 60-minute high-intensity interval workouts (HIIT) per week designed to challenge, empower, and recharge you. Additionally, pre and post fitness assessments are completed allowing you to see your progress and celebrate your accomplishments. Nutrition guidance is provided to educate and guide you toward healthy eating habits. The program also includes supplemental online workouts, accountability, and support. This eight-week journey will reconnect you to your inner strength and encourage you to believe in personal transformation.
Our Village is YOUR place to... Support. Connect. Empower. Make a difference.
Our Village supports all moms, in all stages of motherhood. Each month activities are scheduled in your local area. Moms Night Out, playgroups, book clubs, family events, charitable events, and more are offered depending on your interests! Celebrate, find support with challenges, and be involved in your community with us. Together we can help each other find our common strength for motherhood!
Maternity + Newborn Photoshoot
We will suggest these three INCREDIBLE photographers. The choice comes down to your preference, but you can't go wrong with any of them.
Gina Diaz (her images are used in this article)
Pawsitively Mannered
Do you have a fur-baby already? Getting them prepared for the arrival of the new baby is never a bad idea. Debbie is both a mother and all-around animal lover. Her techniques are all positive and based on the most current behavioral and animal psychology.
Ultimate Carpet Care
This one is for those of you looking for a unique and AMAZING gift to give an expecting mama. We go into what is called 'nesting' mode about a month before baby arrives. Mamas have been known to deep clean every surface of their house so they can bring baby home to a clean environment. Ultimate Carpet Care is for you! They use the power if steam to deep clean....
Tile & Grout
Upholstery (couches, chairs, car interiors)
Carpet Repairs
Flood Extraction
Contact the Ultimate Carpet family by calling or texting (909) 633-9988. And be sure to check them out of social media --> Facebook, Instagram
Mornings with an OT Mom
Are you the proud parent of a neurodiverse child? Here is one incredible free resource for you! Potty Training Guide for Neurodiverse Children
Mission Pediatrics
Mission Pediatrics specializes in theme-based, high-quality, compassionate care. Their Redlands location is a beautiful green renovated Victorian house across from Smiley Library. The entire inside has been redone in traditional Victorian style with tons of fun things to mesmerize kids of all ages. You won't find any sterile doctor's office feeling at Mission Pediatrics -- even the paper towel dispensers are covered to look like orange crates!
Most insurances are accepted.
5 Bonus Unsolicited Mama Tips:
Have a crib climber?

If your toddler starts climbing out of their crib put them in a sleep sack.

If you have an extra strong-willed toddler (like mine) they will figure out how to unzip the sleep sack – put the sleep sack on them inside out. Problem solved!

Sealable and disposable bags

Keep a bunch in your diaper bag! They are great for stinky diapers (so you don't ruin everyone's doctor's office experience), wet clothes, dirty shoes, half-eaten bananas... the list goes on.

Baby doesn't like water?

Mix their favorite pureed baby food with water and feed it to them in a sippy cup.

Adventure time!

Going out of town, want to travel light, AND want a mini-hotel date with your partner? Put baby to bed in a crib (never leave a baby unattended on a bed), and use one of your phones to FaceTime the other.

Make sure the phone with baby is plugged in and NOT on mute.
Make sure you have a charger and your phone IS on mute.

Yay, make-shift baby monitor!

Birthing at a hospital and don't know when to head there?

Jump in a warm shower. The warm water running over you make contractions tolerable. Stay there until your contractions are consistently 5 minutes apart.

**I was given this advice by my server at La Concha and will forever be grateful to her for it.
---
Related Articles
11/21/23

by

Guest Writer

12/20/19

by

Guest Writer

07/20/23

by

Guest Writer

05/26/23

by

Guest Writer