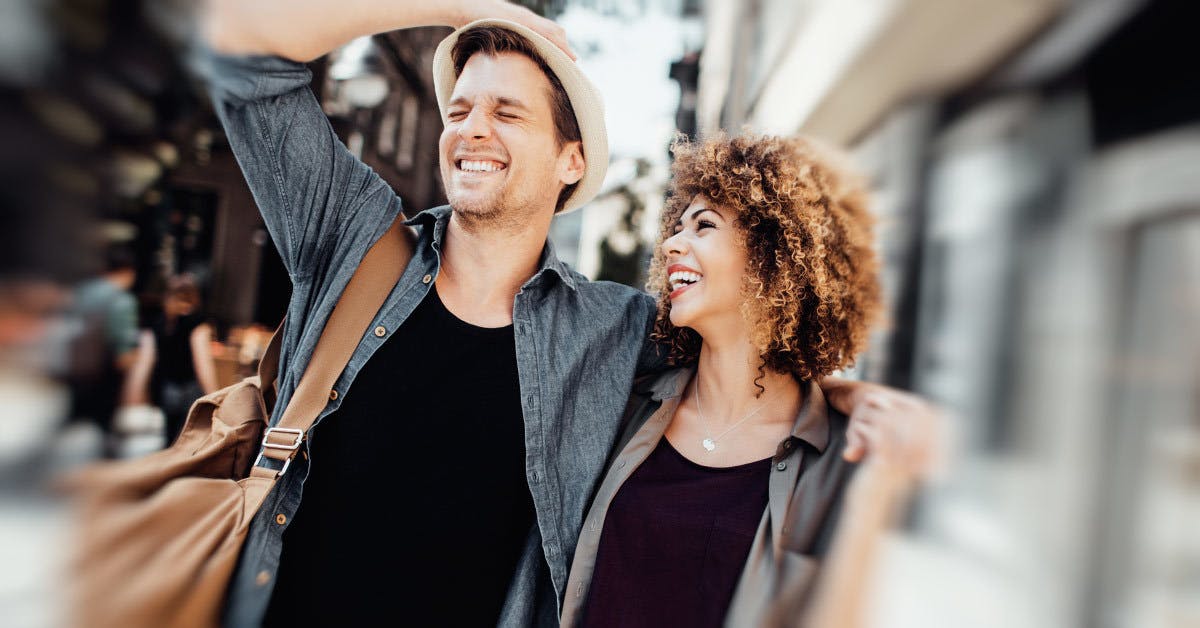 How to Spend 1 Perfect Day in Redlands (Itinerary)
Looking for things to do in Redlands? Our quaint town is home to an emerging microbrewery scene; it's located near epic hikes; and it's become a haven for artists.
Here you won't find jam-packed freeways or bikini-clad beach babes. (Los Angeles can hold onto those.) Rather, we're all about having a good time without the hoopla.
Use this one-day itinerary as a roadmap to explore downtown Redlands and beyond:
A Full Day of Epic Things to do in Redlands
The plethora of orange groves that stud Redlands' and the surrounding region didn't happen overnight. The town was formerly one of the leading orange producers in the United States. Today, it's a peaceful refuge nestled halfway between the bustling Los Angeles metropolis and tourist-packed Palm Springs.
Home to 70,000+ residents, Redlands boasts one of the longest-running summer concert series and a top-ranked university. (The University of Redlands was ranked #5 in Regional Universities West in 2022). It was one of the first towns to receive electricity (the streets were illuminated on August 5, 1983). And, some believe it's one of the most haunted towns in America.
Don't worry. This itinerary doesn't include any ghosts unless you actively seek them out. Rather, it's filled with relaxing, rejuvenating – and tasty — things to do in Redlands. 
8:30 AM - Grab a Cup of Coffee
Begin the day stress-free. Located at the edge of downtown Redlands, classes at Vasa the Studio are designed to rejuvenate your body through the release of stress and tension. Certified yoga instructors guide you through gentle stretches and soothing breathing techniques. They'll also help you work up an appetite!
Head a few blocks south to The Eating Room for brunch. This locally owned and operated favorite originally served nothing but pastries and cakes. Today, their menu features many of those same delectable treats – like luscious carrot cake smothered in buttercream frosting. But don't come here for dessert alone. The Eating Room also offers a full menu of scratch-made comfort food worthy of praise. From their banana and peanut butter-infused French toast to their potato and egg layered skillets, each arrives packed with flavor and in portions big enough to share.
Looking for more brunch options? Discover our 6 favorite brunch spots (yes, this list includes The Eating Room.)
Head to Prospect Park for a gentle stroll filled with scenic views and fragrant orange trees. Located to the southeast of downtown, the grounds span 11.4 acres. A nearly mile-long walking trail was recently added. Primarily a pedestrian pathway, it cuts through the park, taking you past citrus groves or to the Kimberly Crest House and Gardens. Built in 1897, the French chateau-styled home appears to have been plucked from a Victorian novel. Tours of the estate are available for just $10.
Don't want this epic day of exploring some of the best things to do in Redlands? Then don't let it! Toast to an amazing day with one (or two) signature cocktails. Redlands has a variety of bars and restaurants pouring, shaking, and stirring craft cocktails and mocktails that'll knock your socks off. Discover some of our favorites on our signature cocktail tour.
As spring turns into summer, the days become longer. What better way to end a romantic evening than watching the sun set over the Inland Empire. Located on the eastern edge of Redlands off the famous Sunset Drive. It offers sweeping views of Redlands, Yucaipa, and beyond.
What's Your Perfect Day in Redlands?
Do you have any favorite activities or things to do in Redlands? What would your perfect day exploring the area look like? Let us know! We'd love to showcase your itinerary on our local blog.
Show Your Local Redlands Restaurants, Bars & Businesses Some Love
As you explore Redlands and the surrounding area, don't forget to show these establishments some love. An @mention with a positive review makes a huge difference for small businesses. Take a picture and share your experience on social media to help spread awareness. 
Want to help your post go even further? Tag About Redlands to get your post re-shared.