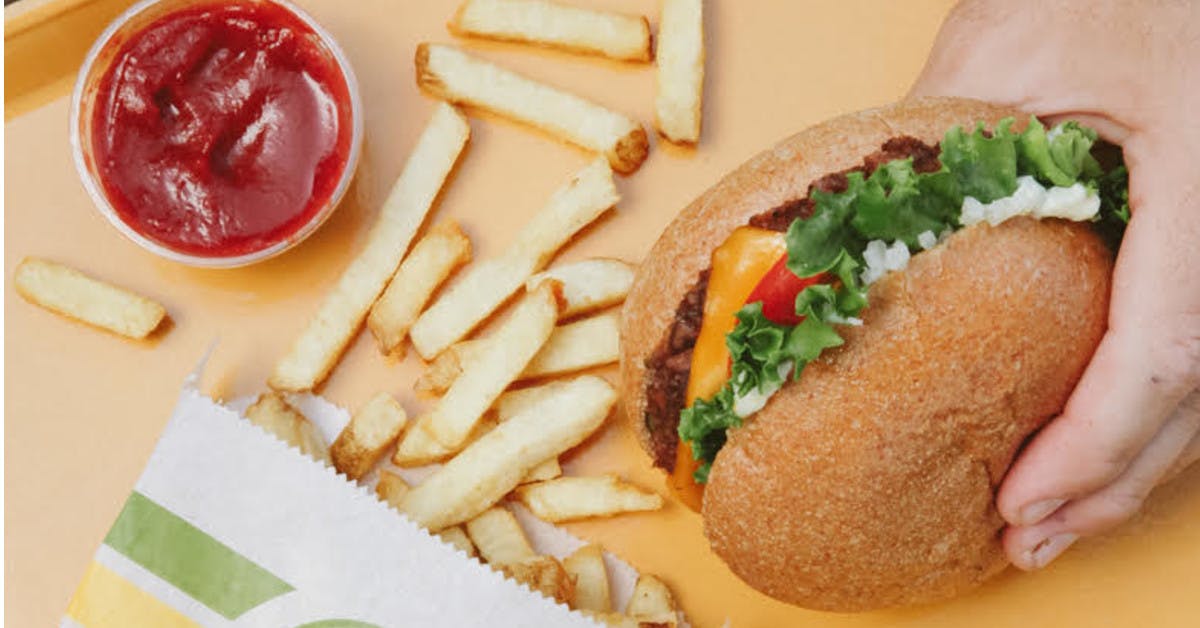 The concept of plant-based sustainable food has piqued the interest of the entire community, not only vegans. The number of "vegan-curious" people, as Joanna the local vegan blogger with Plant Based Momma calls them, in Redlands and the surrounding area is absolutely incredible. So too is the collection of vegan restaurants.
For vegans, it used to be nearly impossible to go out for dinner. And forget about having dessert! The only guaranteed vegan food in the Inland Empire was in your kitchen at home. However, that has all changed!
In recent years, restaurants have broadened their horizons to welcome all types of foodies. Vegans and non-vegans are able to frequent the same restaurants and enjoy countless, delicious choices. All of the restaurants in this article (and I am sure many more) agreed that accommodating veganism is by no means a hassle. 
Lots of dishes on these restaurants' menus can be easily made vegan. Cheese can be removed. Butter can be replaced with olive oil. Veggies can be subbed for beef. There are a wide variety of ways to make nearly any dish vegan-friendly.
7 Vegan Restaurants in Redlands, CA
The following eight vegan-friendly restaurants in Redlands are listed in alphabetical order — because when you're dealing with options this fabulous, it's pretty hard to choose which one you love most. 
1. Caprice Café
When plant-fueled individuals eat at Caprice Café they are able to partake in delicious vegan food, with a true Redlands fine dining experience along State Street. Their menu does not label dishes specifically as vegan, so you will have to put your thinking caps on, or ask your server.
The servers are knowledgeable and more than willing to make vegan suggestions. Caprice, when requested, is happy to substitute or remove non-vegan aspects from any menu item. Do not feel nervous about being "that vegan." They are eager to feed you.
A few of our favorites include the chinoise salad with tofu, organic quinoa salad without feta, and the spicy angel hair with tofu. The eggplant in the chinoise salad was a hearty addition in replacement of meat. But it's the soy vinaigrette covering the grilled tofu and julienne vegetables is what makes this salad unforgettable. 
The quinoa salad was another rave-worthy dish. It had a great texture with lots of flavor. I think most vegans and non-vegan will agree, quinoa has the ability to be extremely bland. However, this dish will have your taste buds dancing with beautiful fire-roasted corn and a delicate sweet pepper sauce.
The spicy angel hair also did not sacrifice flavor when made vegan. Now, we cannot forget about the bread! Caprice Café brings you bread at the start of your meal, it is grilled, doused in olive oil, and absolutely sinful. The biggest mistake you will make is saving your appetite and not eating the bread. Vegans and non-vegans, take full advantage of your dreamy State Street dining experience and eat the bread.
2. La Volata
What is the most important part of a pizza? Non-vegans will most likely assert it is the cheese. The truth is, the most important part is the crust. Pizza crust cannot be too thin or too thick. There is a happy medium of chewy and crispy a true pizza connoisseur searches for. 
The code has been cracked at La Volata. Their beautiful wood oven not only cooks the pizza quickly, but to absolute perfection. We had the pleasure of trying the Verdura pizza, funghi pizza, and citrus salad. We omitted cheese on all the items and it was not missed in the slightest. 
The unusual topping combinations will keep your taste buds guessing (in a good way). La Volata is extremely creative with their toppings, adding things like beets and artichoke hearts, to make for an extraordinarily delicious pizza. Their menu changes with the season, so there are always tasty options for seasonal salads and pastas. 
La Volata is very vegan-friendly! They are one of the only local restaurants that actually identify which dishes are already vegan on the menu. Their willingness to be open and accommodating to vegans is impressive.
4. Mu Restaurant
"I love the vegan concept," said Daranee, owner of Mu Restaurant, which became very apparent as she started explaining how nearly everything on her menu could be made vegan. Are you craving kapao and do not want tofu? Ask for the meat substitute (a non-menu Mu secret) – it is a soy-based product that could fool a carnivore.
Daranee pointed out that vegans are easy to cater to. It is the people who ask for curry without spice that are an issue. We like her thinking. Plus, Mu makes a mean curry! It is always a safe vegan option since it is made with coconut milk. Ask for extra veggies or tofu and you are all set! 
A few items we tried included summer rolls with tofu, the tofu satay, tofu lettuce wraps, meat substitute with veggies and jasmin brown rice, pineapple fried rice with cashews, mango with sweet sticky rice and Thai iced tea with coconut milk. Everything was delicious! 
Both vegans and non-vegans would drool over this food. We were particularly impressed with the mango and sweet rice. Mu makes both black and white rice with coconut milk, adds mango slices, and drizzles a sweet coconut cream over the top. Days after visiting Mu we were still talking about the amazing food and Daranee's openness to veganism.
Pro Tip: Bring your own container for leftovers to get 10% off your meal.
5. Nekter Juice Bar
Herbivores are typically not awarded the luxury of indulging in dessert items. That all flies out the door at Nekter Juice Bar! They have this wonderful gem called a skoop - a nut milk-based creamy vegan ice cream. Yes, I said creamy! 
Skoop's are offered in the traditional vanilla and chocolate, or you can try one of their six rotating flavors. We tried the berry hibiscus skoop. It was refreshing and completely satisfying. You are encouraged to load up your creamy treat with toppings like granola, fresh fruit, coconut flakes, or cacao nibs.
Nekter's more common menu items like the smoothie bowls and juices are definitely not ones to be left out. The protein power bowl was easily our favorite. The base is blended strawberry, banana, cacao, coconut butter, vanilla whey protein and house-made cashew milk. Killer, right? All that deliciousness is topped with peanut butter protein granola, fresh strawberry, blueberry, banana, chia seeds, hemp hearts, a dollop of peanut butter and agave nectar. There are 45 grams of protein in this bowl alone! 
The bowls, juices, and skoops are constantly changing depending on the season. You can always expect fresh beautiful products. They make ordering easy too! Order through the app to save time and pick up your order in the store.
6. Oscar's Mexican Food
Oscar's Mexican Restaurant has been family-owned and operated in Redlands for over 35 years. Their patron's come in for the small-town cozy feel, orange margaritas, and killer Mexican cuisine. Kara, owner, and Brittney, manager, take immense pride in their ability to accommodate every single person that walks through Oscar's doors. Vegans are no exception. 
The menu is incredibly customizable with a plethora of options from tacos to tofu plates, burritos, fajitas, breakfast, etc. This is one of the few establishment's where omnivores and herbivores can enjoy a hearty breakfast side by side. 
Adding the soyrizo to your tofu scramble burrito is a tasty way to step up your vegan game. Also, vegans, do not be afraid of the beans and rice. Instead of the traditional use of lard, Oscar's uses veggie broth and even offer black beans, just be sure to say "no cheese." 
Not what you are in search of? Perhaps you looking for some texturally pleasing meat substitute? Try the hongo. It is made out of mushrooms. Vegans and non-vegans should try this realistic meat imposter at least once.
7. Plant Power Fast Food
Michael, manager of Plant Power's Redlands location, said non-vegans mistakenly come in thinking they are going to get a reasonably priced, grass-fed high-quality beef burger. Because how could fast food be vegan, right?
When the customers unknowingly order and devour an all-plant burger, they are shocked after to learn they have not consumed any animal products at all! (Joanna and I can fully attest to this.) 
Plant Power Fast Food has a commissary where all the milkshake mix, sauces, "beefy" patties, everything is made. They are able to confidently say where their products are made and they know exactly what is in them. The quality of each item is mind-blowing. 
The milkshake had the most satisfying creamy texture. The burgers were substantial, fresh, and dreamy. Anyone new to veganism or simply looking for a healthier alternative, this is the place for you. One thing most previous carnivores agree on is that getting a satisfying plant-based burger is the stuff of legend. 
My vegan friends, Plant Power has cracked the code. These burgers are pure magic. I was even shocked at how flavorful the raw burger was. Usually, when something wrapped in cabbage comes toward me, I instantly assume "blah." This was not the case, the raw walnut and pecan patty with hummus was beautifully balanced and equally as exciting as the Big Zac (Plant Power's version of a Big Mac, minus the artery-clogging guilt).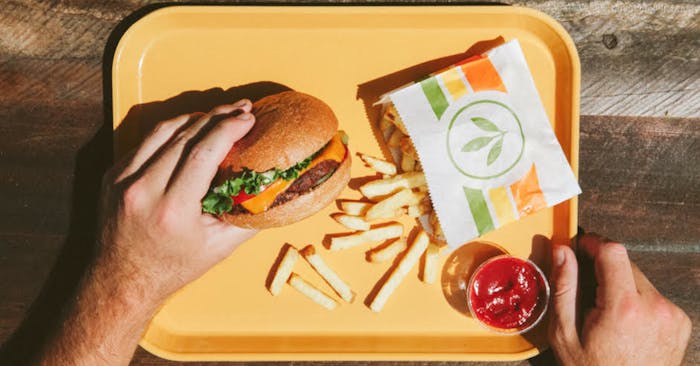 8. The Eating Room
The Eating Room has a reputation around town for their decadent all-day breakfast and hearty lunch options. In the last few years, they have taken a leap to include all foodie persons – vegan, keto, you name it! 
The Eating Room continues to be a place you can take the whole family, and everyone will leave happy. Their vegan menu selection has significantly increased with items like tofu scramble, tofu scramble and potato breakfast burrito, portobello mushroom sandwich without cheese, Ron's hot vegan sandwich, Erica's cold-hearted vegan sandwich, and many more.
They are incredibly open to accommodating their customers, vegans as well as non-vegans. Customizing menu items is encouraged, and if you are stumped ask for Kayte. She will send you in the correct (and yummy) direction. 
A unique item The Eating Room offers is the impossible burger, a soy-based patty that is remarkably close to a meat patty. You can also call the bakery and order vegan banana bread. This is wild since vegans aren't usually afforded any dessert options. Make sure to call though! The banana bread is made infrequently.
Being Vegan in Redlands is Delicious!
So Redlands, there you have it! Being a vegan in a small(ish) city is nothing to be afraid of. Take the leap outside of your kitchen to enjoy a wide variety of cuisines. As for non-vegans, get adventurous! Try a few of these non-animal product options. I bet everyone will be pleasantly surprised with what they find.
Finding Vegan Restaurants Near You (Wherever You Are)
While more and more dining establishments are making it a point to showcase their vegan menu items, not all do. Don't let this deter you from enjoying a fabulous meal out. The key to finding the best vegan restaurants near you is to ask. 
If you see a restaurant that looks interesting, give them a call. Ask if they have any menu items that can be tailored to your dietary needs. Better yet, if you see a few items on their menu that you would like adjusted to make them vegan, ask about those items specifically. Even chefs who don't customize dishes on a daily basis are typically happy to do so with a little advance notice. 
Supporting Redlands' Vegan-Friendly Restaurants
Do you love that there is a great selection of vegan-friendly restaurants in Redlands? Make sure to support these local establishments. In addition to frequenting them, one of the best ways to help these restaurants thrive is by raving about them. 
Consider posting a picture, an @mention, and a positive review. This type of honest, organic feedback makes a huge difference for small businesses as it spreads awareness. As an added bonus, tag About Redlands in your social post to get it re-shared!
*Redlands area restaurants were invited to participate in this blog. Those interested in being included and offering Vegan options are listed here.
---
Related Articles
11/21/23

by

Guest Writer

12/20/19

by

Guest Writer

10/28/21

by

Guest Writer

07/20/23

by

Guest Writer