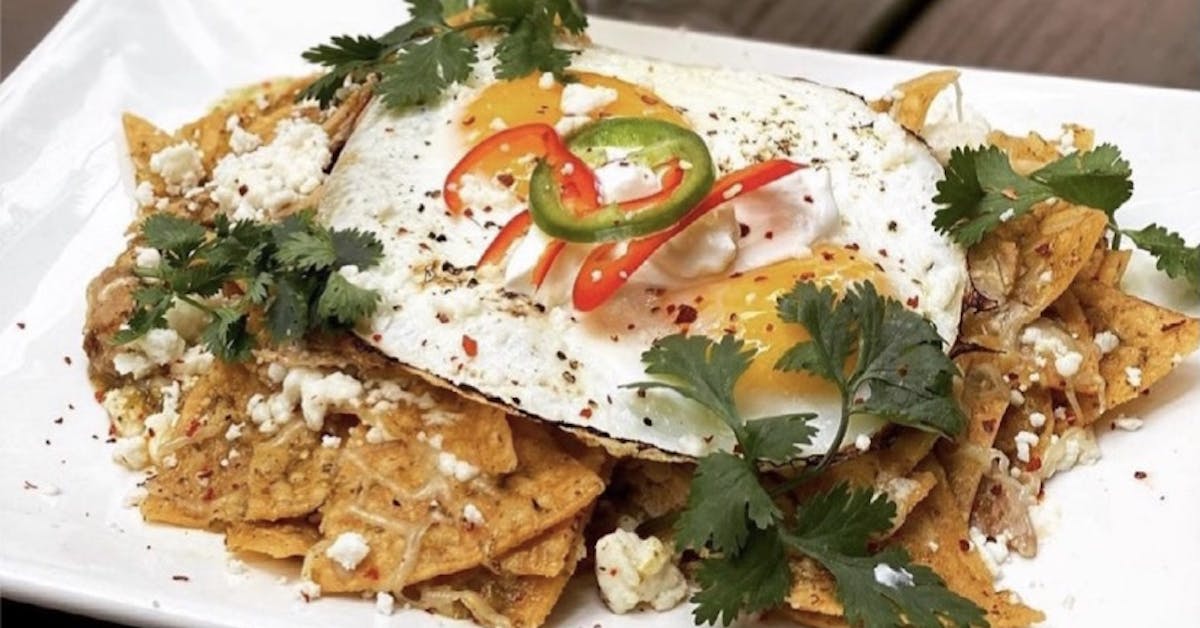 Brunch is the beautiful meal that lives between breakfast and lunch. We love its unique ability to bring people together to enjoy a unique culture centered around food and drinks.
Where Did Brunch Come From
Where did this mid-morning hodgepodge of breakfast fare, lunch cuisine, and exotic hybrids come from? It's up for debate. There are those historians who credit the meal to England's hunt breakfasts — lavish multi-course events. Some believe it started with Catholics breaking their fast. And there are those who attribute the culinary event to New York City's plethora of dining spots. 
What's not up for debate is that the term "brunch" was first printed in an 1895 Hunter's Weekly article. The practice was popularized in the 1930s — apparently thanks to Hollywood stars who enjoyed taking a break from their cross-country trek to enjoy a late-morning meal. (Thank you Hollywood!) 
*The listed restaurants are based on our own personal experience and are listed in the local business directory. If you have a brunch spot you'd like to recommend, we'd love to hear about it. Please send us a note.
Redlands Brunch Spots - Late-Morning Meals Not to Miss
We love you a waffle lot.

Batter Rebellion offers insanely delicious brunch-tastic entrees like Short Rib Hash, Triple Berry French Toast, Chilaquiles, and Rad Ass Waffles! You can't go wrong with anything on the menu, but be sure to bring a couple of friends to share a Big F-ing Cocktail (must have a party of at least 4 for the gallon cocktails).

Brunch Hours: Saturday + Sunday, 10-2pm

Copehouse Bar & Bistro

Work hard. Brunch harder.

Talk about a brunch menu to keep you wanting more! At Copehouse you'll find tasty offerings like Gravlox Bagel & Egg, Shrimp & Scallop Breakfast Burrito, Lemon Ricotta Pancakes, and Pulled Pork Benedict. And, be sure to come mimosa ready because their bottomless champagne will give you a run for your money (bottomless champagne for $12+). Chip in an extra $2 for some fresh squeezed juice. (Bottomless mimosas in Redlands anyone?) 

Brunch Hours: Tuesday-Thursday 12-3:30 pm, Friday 11-3:30 pm, Saturday-Sunday 10am-3:30 pm

Brunch: One meal to rule them all.

Some of our Oscar's favorites include Huevos Rancheros with Chile Verde, Chorizo Con Papas, Chili Colorado Omelet, Cinnamon Crisps, and we can't forget their Build Your Own Breakfast Burrito. The real brunch star is their Bloody Mary or signature margaritas.

Fun fact: You can get 32oz of tajin-rimmed Bloody Mary goodness!

Brunch Hours: Tuesday-Friday 10:00-2 pm, Saturday-Sunday 9-2 pm

First brunch, then everything else.

You cannot make a bad choice at The Eating Room. Our go-to's include the Veggie Skillet, Sinful French Toast, Buffalo Wrap, and the BLT (10/10 recommend adding avocado). Remember, it is never a bad idea to get a cinnamon roll for the table. Mimosas are also highly recommended.

Brunch Hours: Monday-Sunday, 8-2:30 pm

You had me at brunch.

All those who mourned the end of Olive Ave. Market's decadent brunch have a tasty reason to rejoice. The pop-up brunch offerings provided by Happy Medium are downright delicious. This local catering company is well-known for its flavor-forward, inventive cuisine which is on full display each Saturday at Olive Ave. From a decadent avocado toast topped with spiced feta and a soft-boiled egg to a smokey chickpea pancake, the offerings are hearty, healthy, and satisfying. 

Brunch Hours: Saturday + Sunday, 9:30-1:30 pm

It's always the right time for tacos.

A little bit swanky and a whole lot Mexican food goodness, Don Orange Tacos is well-known for its fusion cuisine and impressive tequila selection. Brunch highlights include cheesy Birria tacos, served with a side of consomme dipping broth; chilaquiles verde; and cinnamon french toast. 

Brunch Saturday – Sunday 10:00 am – 3:00 pm
Celebrate Redlands Brunch
Want to help the brunch scene in Redlands keep thriving? The best way to support these establishments (and encourage even more to participate) is by visiting them. What's the second best way? By letting friends and family know about them! Promote your favorite Redlands brunch spots on social media with an @mention. Better yet, tag About Redlands too and get your post re-shared.
---
Related Articles