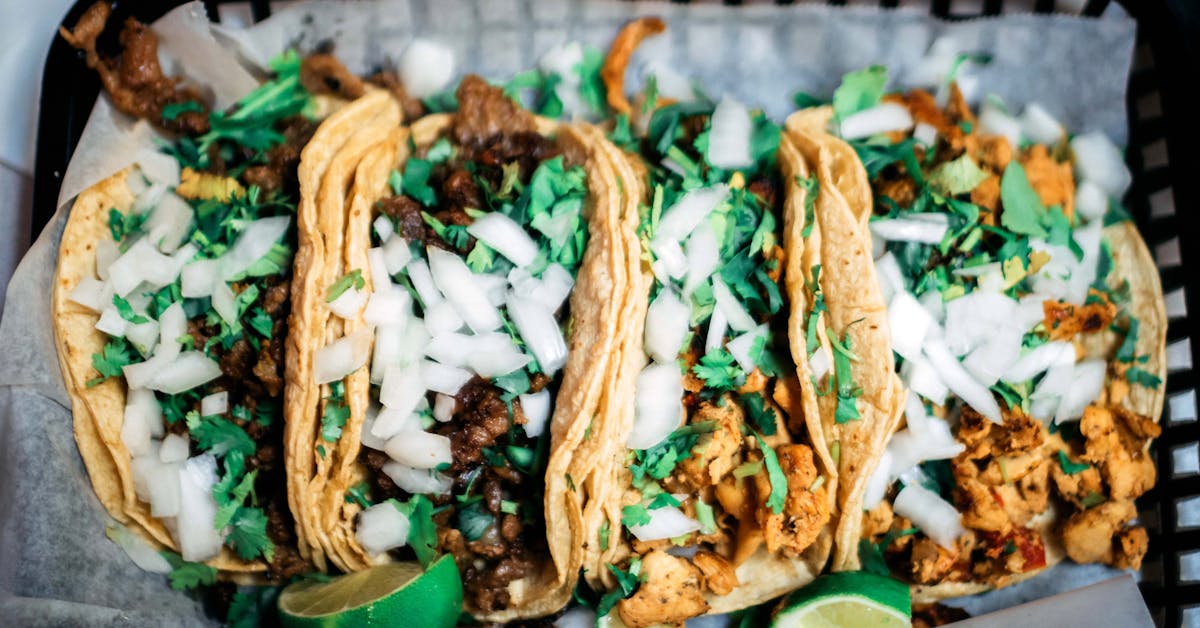 What is hand-sized and filled with an array of seasoned meat, cheeses, and veggies? Let's taco bout it and find out. Because the tacos in Redlands are something worth savoring.
It is estimated that Americans eat upwards of 4.5 billion tacos each year. And, can you blame us? Tacos come in many forms — street tacos, veggie tacos, hard or soft shell, smothered in cheese tacos, sweet rolled tacos. There are even vegan tacos. 
With a variety like this, your only goal should be to try them all. Let us get you started with some of the Redlands community's favorite local taco spots.
Can't Miss Shops and Taco Shacks in Redlands
When it comes to finding the best tacos around, Redlands has a lot to offer. We began our journey by reaching out to all the taco shops in Redlands and referencing the list on AboutRedlands.com. As you start to eat your way through the local taco scene, use these six listed in the local directory to get started.
* The cost of producing and hosting this content was donated to the Redlands Visitor Center, Public Charity, to support their LOCAL t-shirts series outlined at the end of this article. No business was charged to be included in this article. This piece was produced as part of our effort to support the local community by driving increased patrons to local businesses.
1. El Burrito Redlands
From their humble start in 1957 out of a trailer, El Burrito has stayed true to what locals love about them — handmade tortillas and a wide variety of authentic Mexican food. You will always receive friendly and prompt service along with quality and consistent food. They offer outdoor seating, perfect for sunny days. Though you can't go wrong with anything on their menu, some best sellers include their rolled tacos and classic beef hard shell tacos.
2. Don Orange Tacos
Don Orange takes pride in their ingredients. Once those plates reach you, it will be obvious that they are committed to offering the freshest produce from their scratch kitchen. Don Orange offers tons of taco options! From the town's favorite cheesy birria tacos with consomme dipping broth, to amazing street and gourmet tacos. Their use of flavors will blow you away!
3. The Royal Falconer
It might surprise you that Redlands local pub offers some must-try tacos! Tuesdays extend a special offer for these delicious tacos. You can get fish, beef, or chicken tacos for $2.50 each! And if you are looking for tortilla-filled goodness that screams "pub," the Guinness Tacos are for you — slow-roasted Guinness braised beef, pico de gallo, and cotija cheese in two corn and wheat hatch green chile tortillas.
4. Oscar's Mexican Restaurant
Oscar's Mexican Restaurant holds the distinction of being the oldest restaurant in downtown Redlands. You can expect fresh and bright flavors. They do not use animal oils in anything either! Oscar's classic Mexican menu uses only the best ingredients, which proudly includes many vegetarian and vegan options. Our personal favorites are the potato tacos. Other locals rave about Oscar's fish tacos! You will also find carnitas, ground beef, shredded beef, carne asada, chicken breast, and vegetarian. Which will you choose?
5. Taco Shack Redlands
The Taco Shack is best known for their street tacos. You can get carnitas, al pastor, carne asada, grilled chicken, or chorizo — all of which come with the classic toppings of cilantro and onion. Their fish tacos come in at a close second! You can enjoy your food at a table inside or on their covered patio outside.
6. Ranch Market
Since 1996 The Cocina at Redlands Ranch Market has been serving up the most authentic tacos around. Whether you're looking for lengua, carnitas, carne asada, or shrimp and fish taco's, their street-style tacos are a town favorite and sure to please!
Redlands' Eat Local Series: EAT. LOCAL. TACOS.
The Redlands Visitor's Center's LOCAL SERIES was launched in 2021. It was designed specifically to highlight locally owned businesses in our hometown. The first two of this series showcase include:
We're incredibly proud to launch our third series, highlighting where to eat tacos in Redlands. Participating in the Redlands Visitor's Center's LOCAL SERIES by frequenting these shops and/or buying a shirt is a great way to support our local businesses. As a reminder, the following shops are part of the Eat Local Tacos series: El Burrito Redlands, Don Orange Tacos, The Royal Falconer, Oscar's Mexican Restaurant, Taco Shack Redlands, and Ranch Market.
Show Your Local Taco Some Love
Beyond sampling the tacos from these shops, how else can you support these local establishments? Tag them on social media! By posting a positive message with an @mention, you can help spread awareness. Additionally, you can make your mention go further by also tagging About Redlands to get your post-re-shared.
All Redlands restaurants offering tacos were invited to participate. Those listed gave us permission to add their business information online to this article and gave the Redlands Visitor Center permission to add their logos to the t-shirts.
The "best" claim in this article is objectively based on all the restaurants offering tacos listed on AboutRedlands.com, which is Redlands' only local business directory listing member and nonmember businesses. Listings are free for all businesses. All restaurants were invited to participate.
Coming March 2023
Coming soon... Redlands Taco Throwdown
---
Related Articles