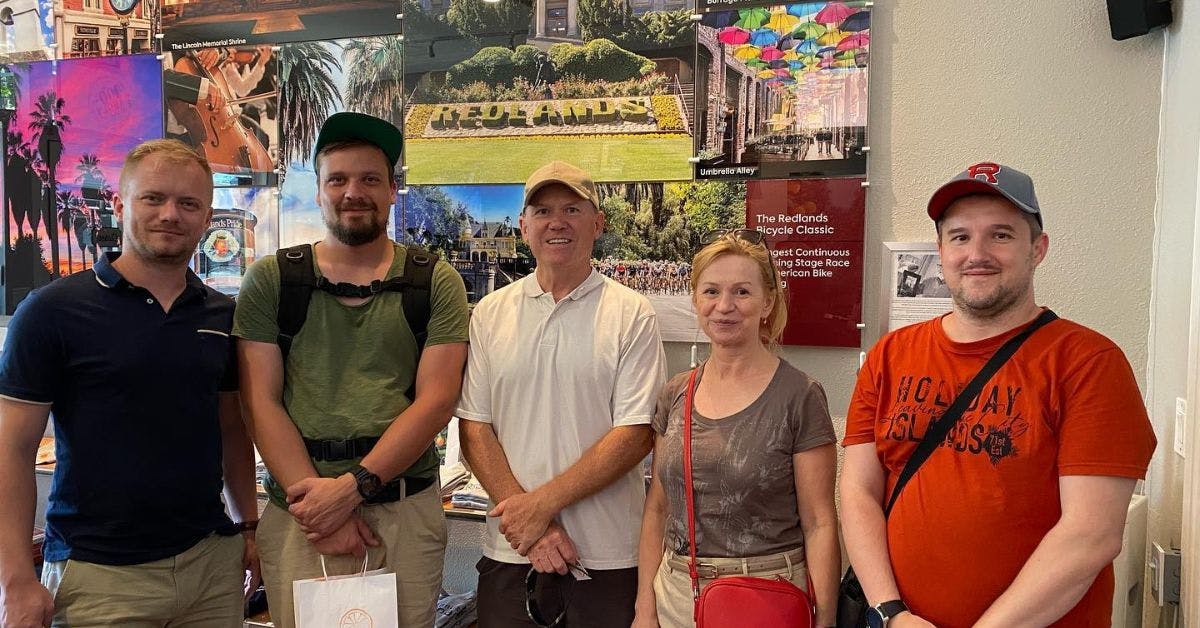 Helpful Tips to Love Living In Redlands for New Residents
Two of Redlands' top realtors share their expert tips about living in Redlands — from where to find a dentist to how to make the move as smooth as possible.
Moving to a new city can be stressful. New jobs, new neighbors, and new schools can be a challenge. But then come the questions of day-to-day life. Where do you get groceries? A haircut? Where should you take the family to relax and have fun?
We want to help you feel welcome as you begin your new life in Redlands. So we sat down with two of Redlands' most popular realtors to get some tips on the best spots in town for… well, everything!
Meet Two, Helpful Redlands Realtors
David O'Hara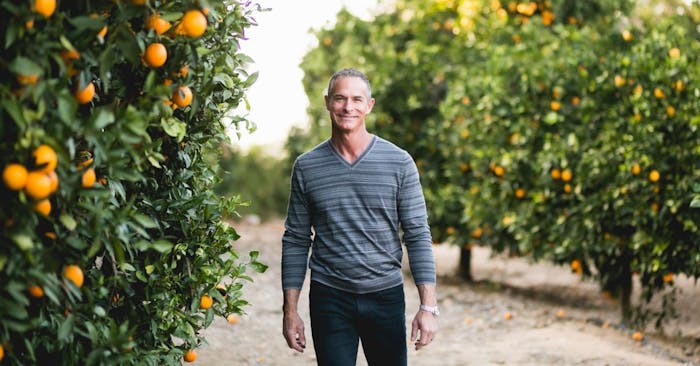 Melissa Perez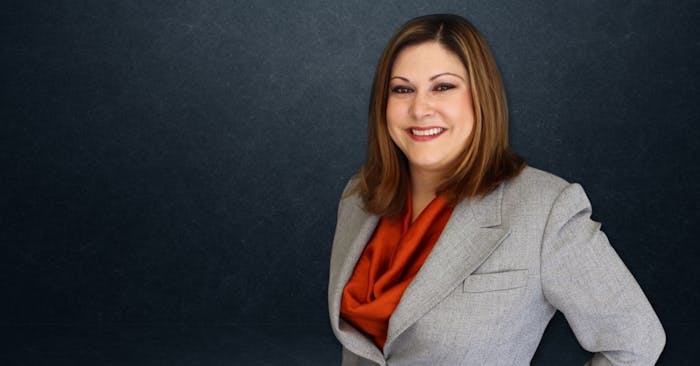 Do you have any tips to make moving to Redlands go more smoothly?
David: Visit a few times and know what type of area you want to live in. Then chat with your realtor and make a plan. Some choose to rent for a bit, like one our clients from Chicago. Others buy a home and make it awesome, knowing that Redlands real estate values are more secure than many areas.
But mainly, be comfortable with the choice, knowing that Redlands is a great place to grow a family and enjoy the one-hour proximity to other wonderful areas like snow skiing, surfing, spas in the desert, and so much more.
Melissa: Moving can be a stressful process, but with a bit of planning and organization, you can make it go much more smoothly. Procrastination is not your friend during a move! The earlier you start planning and packing, the less stressful the move will be. Make a list of everything you need to do and start tackling tasks one by one.
One of the ways I help my clients prepare for a smooth moveto Redlands is providing them with a to-do list for closing, transferring, or starting services on their new home. It's one more way I like to help them stay on track and stay informed. 
I locate contacts and gather available pricing information for services like pest control and landscaping. And if there's a project you need started before you move in that requires a contractor, my business partner can help manage the project to ease your stress. If you're brand new to the area, I'd be happy to share my trusted contacts who service the Redlands area.
If boxing your house up sounds like a nightmare, then I would encourage you to hire a moving company. A local company that comes recommended by many past clients is the Redlands Moving & Storage Company. They have excellent customer service, and packing and unpacking service.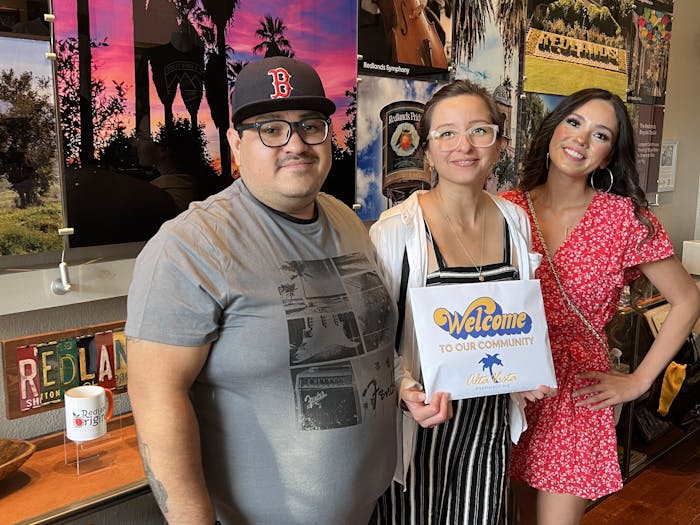 Let's get to the nitty-gritty. Here's an essential question about local services.
How do you recommend new residents find dentists, doctors, plumbers, electricians, hair stylists, or any of the other professional services we need to keep our homes maintained and our families healthy?
Melissa: Redlands is home to many family-owned and operated businesses. Small businesses are the heartbeat of any town.
A unique pocket of business is the beauty industry. You've most likely noticed some great heads of hair while standing in that grocery line. People drive near and far to visit hairdressers in Redlands. My favorite is The Wild Hair Salon and Spa. However, if you find a cut or color you like on someone, don't be afraid to ask for their hairdresser's info.
David: If you call my office, we do have an extensive list of professionals who we have worked with in the past. This isn't a list of anyone, but people we have used and trust. Just let me know what you are looking for and we will give you suggested resources. Of course, About Redlands is also a great resource for all these things!
What about food? What are some of your favorite restaurants?
David: There are so many great choices! The Eating Room is always a great choice, with friendly service and high-quality meals. For coffee and a quick breakfast, I occasionally grab a breakfast burrito from Burger Town on Redlands Blvd. Gus and his staff are extremely nice.
On a date night, I like doing sushi and a movie at Citrus Plaza, or maybe Mexican food from Don Orange and then a romantic walk down State Street.
Sometimes, you just want to stay home, but nearly anything can be delivered in Redlands, so no excuses there! If the family wants pizza, I might call Gourmet Pizza, but a nice gyro salad from The Fat Greek is also nice.
If I'm alone, I have to admit — I'll grab a garbage burrito from El Burrito, by the Ford dealership. If I'm taking my wife out for a couple's dinner, we go somewhere a little more fancy. There's plenty to choose from, and About Redlands has a great list of local restaurants to help us decide.
Melissa: There really are so many great places to eat in Redlands, it's hard to choose just one. But one that stands out as my favorite breakfast spot is Carolyn's Café. It is no accident that it is always busy — the food is amazing, and the coffee cake is melt-in-your-mouth rich! It's one of my favorite spots to meet up with one of my best friends who has a gluten allergy. She can enjoy a slice of their gluten-free coffee cake while we catch up over coffee.
If you're looking for an adventure and really want to take your taste buds to the next level, Dhat Island has an incredible brunch and has everything from oxtails tamales and griyo (island pork), to chicken and waffles!
My husband and I also love dining at Rok N Fondue in downtown. You get delicious food and a fun and inviting experience! What's better than enjoying some delicious surf and turf over a pot of fondue with a moonshine cocktail and live music? I promise it's a blast
How do you recommend new residents connect to our community?
Melissa: Redlands is a vibrant community — this is likely one of the reasons you moved here! Check out any of the city's amazing events for fun and to meet new people, such as the weekly Farmers Market downtown, Believe Walk in October, the Redlands Bowl summer concert series, or events at the Smiley Library.
A great place to start is the Redlands Visitor Center and social media. I love to explore upcoming events on Facebook and browsing Instagram posts to get ideas on what to do on the weekend.
This year I'm looking forward to the YMCA Home Tour. Not only does it support a great cause (raising funds for the Legal Aid Clinic), it gives us a glimpse into some of the most beautiful and often historic homes in Redlands. From craftsman to modern, there's something for everyone to swoon over while enjoying decorations during the most wonderful time of year.
David: Holidays are a great time to get out and connect. Come see the Christmas Parade in December! We have photos with Santa. And of course, the 4th of July fireworks can be seen from nearly anywhere in town, but you can meet up with new friends and watch them together!
Volunteering is also a great way to meet people. The Redlands Visitor Center, Mansion Memories, and the Rochford Foundation are always looking for people to help with their events.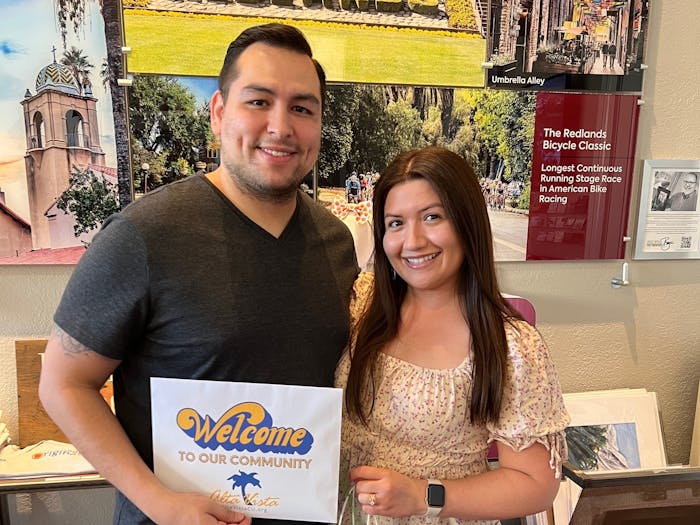 What are some things families can do together in the area?
Melissa: Some of my favorite memories with my daughter are visiting the Redlands Bowl concerts. Last year we watched The Little Mermaid and seeing her eyes light up watching her favorite movie come to life before her was one of the highlights of my summer. I love that the Summer Musical Festival performances are free and open to the public.
If you're looking for something you don't have to schedule, consider taking a long walk in Prospect Park and enjoy all of the orange blossoms.
David: When I was younger, Bret and I used to go to Ford Park fishing. Not sure if that's still allowed. Jimmy and I used to ride our bikes through Prospect Park, probably not allowed. But a quiet event that is surely allowed, and has been going on for many years is the Plays at Prospect Park or the Lighthouse. They are so fun and affordable.
Or you can attend any one of the many events like the Turkey Trot, or the Halloween candy give out downtown. Always feel free to check the AboutRedlands.com event calendar for upcoming events.
In the summer, you can go water skiing in the High Desert. Did you know that there are 14 man-made lakes just 90 minutes away? It might surprise you, but surfing is fun in the winter. California winter water temp rarely gets below 65 degrees. Snow skiing is great — There are four or more ski resorts in the mountains around Redlands, and they all serve hot cocoa.
In the winter it's nice to run a few of the trails. Of course in the summer, it's best to just take a break and walk a few of the parks. Or take a picnic lunch and hang out a bit.
We have so much to offer residents and visitors of Redlands. It's no wonder we help so many who come to Redlands for the first time to find a home, not just a house.
Melissa: There is such a rich history in Redlands, and you can feel and see that history throughout the community. While the community has grown significantly in the last decade, it still has that close, community feel to it thanks to the folks who work to keep its history alive.
Take a Free Tour with Redlands Visitor Center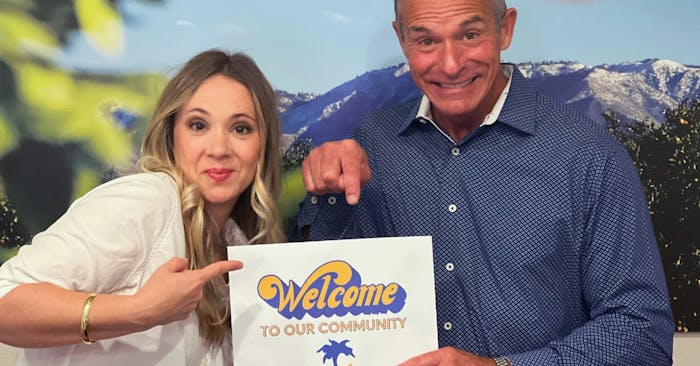 Moving to a new city can be tough. Once you establish your routine, you'll start to put names to those smiling faces. I've found Redlands to be a very welcoming place to make new friends. At least you will have one face to recognize — mine — if you run into me around town!
Want to learn more about your new hometown? The Redlands Visitor Center offers a free tour of the city! Just fill out their online form, and a knowledgeable local resident will be in touch to set up a convenient time.
Browse Our List of Local Resources