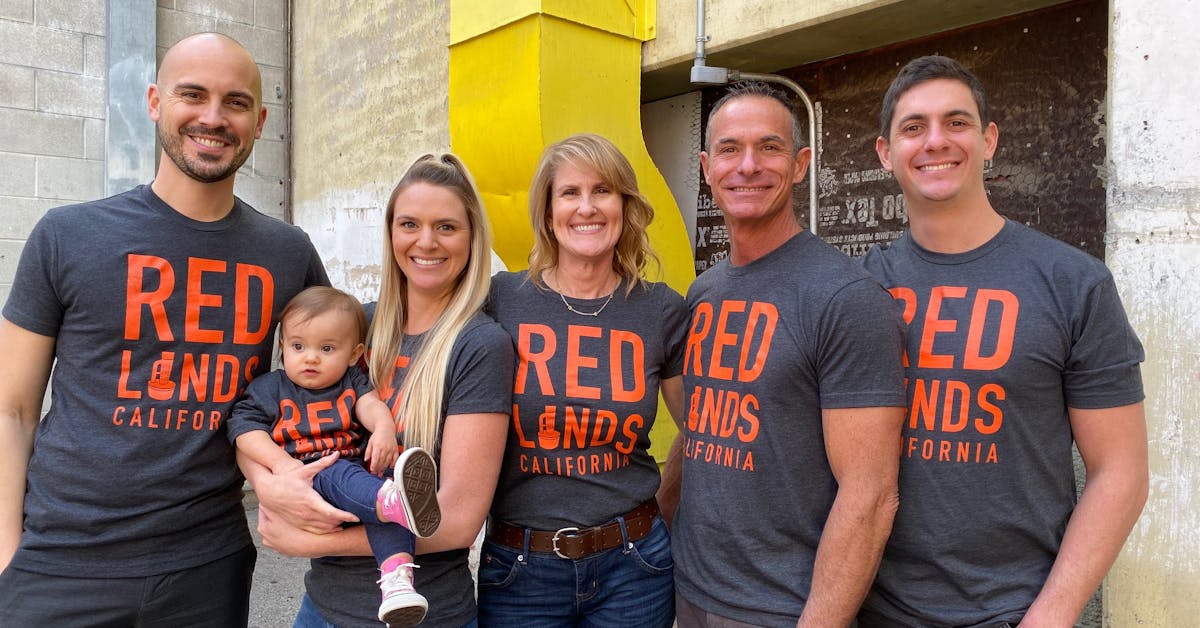 Our Story: About Redlands
What's one thing we love to do? Publish a good business highlight! The stories behind Redlands' local businesses always teach us and leave us inspired. So, we figured we should finally tell our own story in celebration of About Redlands' 20th year driving tourism, supporting the community, and promoting local business. We hope you enjoy!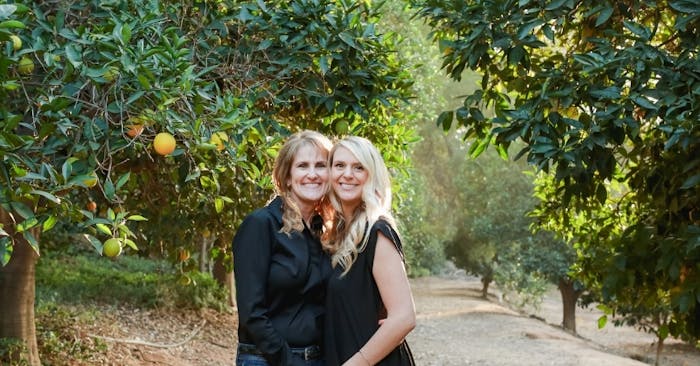 When I was seventeen years old, my first job was at Lee's Grinders on Alabama and Redlands Boulevard. There I learned running your own business required long hours, no vacations, and complete dedication. Being your own boss looked impossible, and beautiful. So, in 1986 I took the plunge!
I started a small tuxedo business in Redlands that operated out of a trailer located on Edwards Mansion's grounds. I had very little money for advertising, social media did not yet exist, and there were few free or affordable avenues for me to get in front of people. At that time my only options were print publications, coupons and the Green Sheet - all were too expensive. Oh, and a website was WAY out of my budget! Those road blocks planted a seed. We (small businesses) needed a champion.
February 1990 brought me and my husband, David, a new challenge - our son was born! Not long after, in August 1991, we added a baby girl to the mix. Now David and I had two children, and each owned our own business (still no advertising budget). Sound familiar to anyone reading?
Though it was tough we have some incredible memories from that time - dressing our infant son in a teeny tux for a bridal show, my daughter and her best friend playing in the chapel, or Edwards Mansion's owner, Don Wilcott, letting my children swim in the fountain while I took fitting appointments. As a small business owner and mom, you make it work, all while mixing in sweet memories.
As my children got older, I encountered the same issue regularly; how do I find local kid-friendly events? It was like pulling teeth to uncover all the local events. I wasn't a print publication gal - online was my speed.
Remember that seed? It started to grow.
An African Proverb I once read stuck with me, "If you want to go fast, go alone. If you want to go far, go together." My wheels started turning, and the seed sprouted! I began researching ways to accomplish all my road blocks:
1) Advertising for small businesses with little money.
2) Creating web presence for those businesses searchable via Google.
3) Create a community events calendar - at the touch of your finger tip.
Finally, after years of gathering information, speaking to colleagues, and dialing in a website, About Redlands launched in 2000 – first as All About Redlands. In 2008 I dropped the "All" and created the website and branding you use today.
I chose a membership-based model, which started at $9 a year. The idea was, if everyone joined, I would be able to manage Redlands' only community calendar and put businesses online for others to find. It was also important to offer free listings for those who had no money at all. Do you know how many home-based businesses there are in Redlands? Hundreds! I wanted all of our businesses to grow and be discoverable. It was a win-win.
It has been quite a journey, and here we are 20 years later.
Today we are proud to say About Redlands supports Redlands' largest audience with over 70,000 followers. You can find us on Facebook (AR and AR Kids), Instagram, YouTube, Twitter, we have a monthly newsletter and, of course, AboutRedlands.com. We are still a small, family run business championing for other small family run businesses. What could be better than that?
What exactly do we do, you may be asking? We put businesses in front of a cold audience for as little as $7.42 a month.
What is a cold audience?
A cold audience is one that has not interacted with your company. They do not know you, or what you are about. Each month About Redlands puts businesses in front of 70,000 people. The purpose is not to directly sell; it is more, "This is who I am. This is what I stand for. Do you like me? Will you refer me to your friends? Will you buy from me later?" The goal is to gain credibility, and for a business or product to become "warm" (or familiar) to our audience. A "hot" audience is when people refer and buy from a business.
Did you know there's more to About Redlands than social media?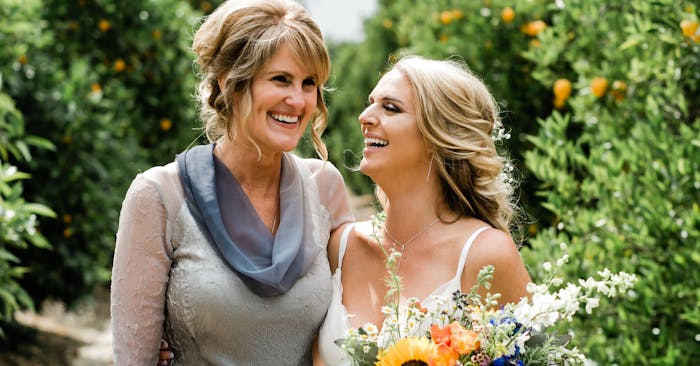 Did you know as a family we only use local for anything we do?
We are committed to supporting small businesses and our community. Everyone has a choice how and where they spend their money - we choose to put our money directly back into our local economy. We were even able to pull off a whole wedding using ALL LOCAL EVERYTHING. Want to see how we did it?
---
Related Articles
08/09/18

Guest Writer