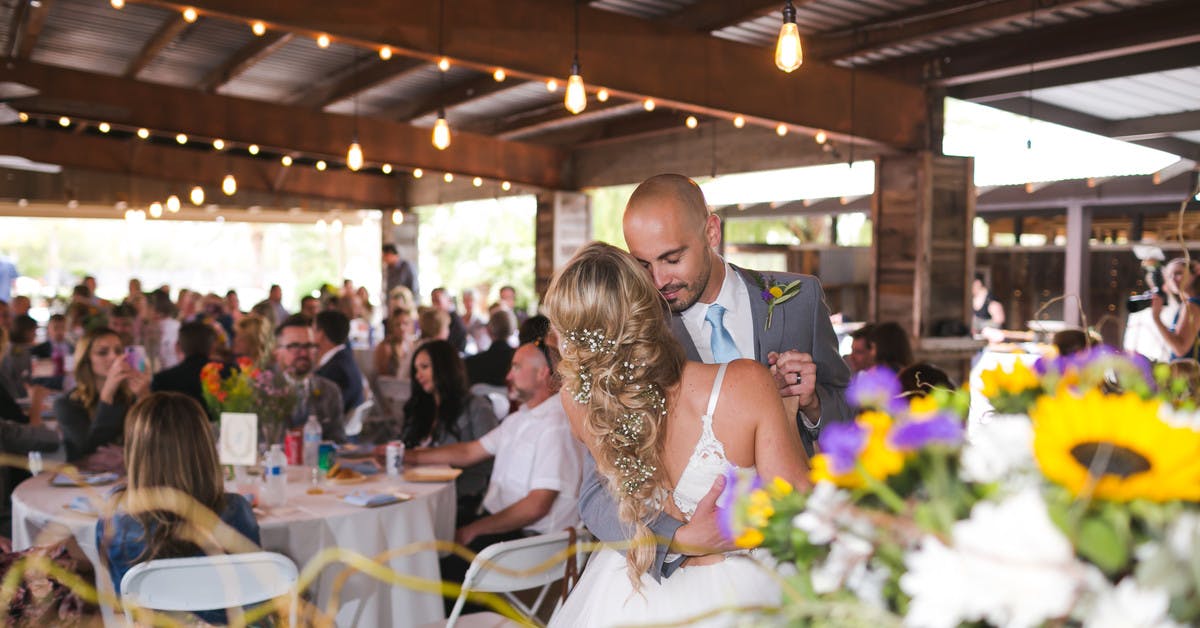 Eat, Drink and Be Married
Wedding convention has guests expecting a sit-down catered meal, a bartender and a four-tier cake topped with figurines.
But today, couples are occasionally bucking convention.
Trends for receptions include hiring a caterer, getting a food truck, or, as the couple did for the wedding we are following in this blog series, having local businesses set up offerings that really give a sense of Redlands.
Eat
The most popular way to do a wedding reception meal is still hiring a traditional caterer. Catering by Carole serves multi-course meals and will tailor the menu to a theme.
One alternative that's catching on, though, is food trucks.
"There's no doubt the use of food trucks at weddings is increasing," said Keith Kahn with IE Gourmet Food Trucks. In past couple of years, he said, the requests have tripled and the use has doubled. "People don't mind -- as long as the weather's nice -- going out and waiting in line and talking with their friends."
"It's different and it's fun," Kahn said. "It's also affordable. You might pay $20 to $100 per person with a caterer, where you can get a truck for $10 to $15."
The Wittman newlyweds, whose May wedding was entirely Redlands sourced, had Saverino's Italian Deli and Market cater cocktail hour with an exciting assortment of roasted peppers, meats, cheeses, olives, bread… the works! For dinner, Niko and Ross selected The Gourmet Pizza Shoppe, Taco Shack and Mill Creek Cattle Co. to provide three separate buffets.
"Ross and I love so many different restaurants in Redlands that picking one caterer didn't seem like an appropriate representation of us and our love for this city," said Niko, the bride. She said they saw the reception as an opportunity to give "out-of-towners a bite of Redlands."
"Our extended family was only in town a couple of days, and you can only try so many places in that limited time," she said.
"We took our Wild Mayan," said Scott Brandt of Gourmet Pizza, of the boldest of the pizza selection they served at the Wittman wedding. "All the pizzas we took were at the request of the bride and the wedding planner. The Wild Mayan is unique with peanut butter, but went well."
Gourmet Pizza can bring a wide variety of sample slices, or like the Wittmans, they can bring a select sampling of regular-sized slices, Brandt said.
The food variety the bride and groom chose made dinner fun and interactive for the guests, the groom's friend, Blanca, pointed out.
Drink
Instead of a traditional and simple bar service, the Wittmans, again, went all out.
There was a local beer tasting during cocktail hour featuring Escape, Ritual and Hangar 24. Melissa from Escape Brewery and Andrew from Craft'd poured their local offerings in the gazebo above the waterfall at The Pond. "We gave some information about each beer that anyone tried," said Andrew Valencia, Craft'd co-owner. "We were there to serve tasters and share our knowledge and answer any questions about the beers."
Behind the bar for the rest of the evening, all three breweries were still represented thanks to Craft'd – Ritual's Extra Red, Midnight Express from Escape and Hanger 24 Orange Wheat. "A lot of our first dates were at local craft breweries, so it only seemed appropriate to incorporate them," Niko said.
They didn't stop at beer either, Niko's bridesmaid, Chloe, is a skilled mixologist at W. Wolfskill and created the couple's signature cocktails - Redlands' Summit Tea Co. hibiscus tea infused vodka with lemonade and a brandy old fashioned.
The wine drinkers were pleased with the "clean-crafted" wines provided by Rebecca and Katie of Scout & Cellars. There was a red and white option.
Dessert
Even the traditional wedding cake is being forgone in favor of cupcakes, pies, or in the Wittman's case, a selection from Martha Green's Dough'Lectibles bakery.
"Dessert bars are becoming more and more popular," said Kayte Carr, manager at Martha Green's Doughlectibles. "People want variety. They don't want the traditional cake."
Our bride sure didn't.
"We didn't even consider it," said Niko. "Neither of us like cake. We did a wedding geared toward our personal likes."
Doughlectibles provided them a variety of tea-sized desserts so people could choose and they could have more than one.
There was the signature Redlands Orange Cookie, lemon bars, 2-inch mini pies, Martha's favorite Swedish oatmeal cookies, banana parfaits and fresh fruit tarts.
"Lemon bars are a staple," Carr said. "Everybody loves those."
Augie's Coffee House has a great event setup! They provided a little caffeine pick-me-up for the Wittmans' guests during dancing and dessert.