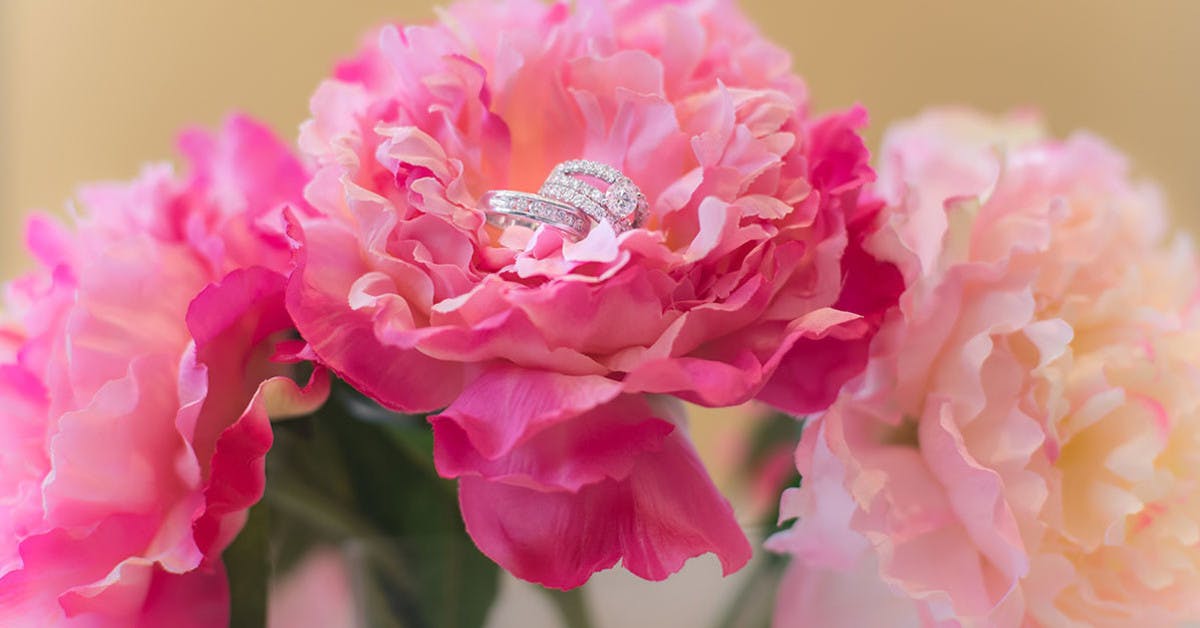 Starting Your Relationship With a Jeweler
Wedding rings are a big deal.
The gown will get packed away. The flowers will die. Sometimes you'll look at the photos.
But you will wear your rings every day for the rest of your life.
Niko O'Hara, the bride we are following in our wedding blog series, described it perfectly.
"The thought of picking out a ring for Ross was stressful," she said. "I would hate for this wonderful man to be stuck wearing a ring everyday that he did not like."
Choosing the rings starts with choosing the jeweler. Redlands offers the beautiful, the unique, and the personal touch.
The downtown area alone has several shops with great reputations, such as Queens Jewelers, Emerson and Farrar Fine Jewelry, Redlands Jewelers, Wilson Jewelers and Ozel Jewelers.
You are going to want to go in and talk to them, see where you feel you've made a connection. Jewelers are remarkably nice people, and this will be a pleasant experience.
O'Hara got her groom's ring at Queens Jewelers. She had an online photo of a ring she liked, and jeweler Aysel Kaymaz pulled out exactly what she wanted. She connected with the jeweler, and felt understood, which is an important factor.
Kyle Cummings, chief executive officer at Emerson and Farrar Fine Jewelry, said "Basically, we listen."
Everything at Emerson and Farrar is custom made. Their slogan is "Uniquely you."
"Everyone who comes in has their own needs and their own story," said Landon Morris, vice president of sales. He said establishing a relationship is important for a jeweler who is going to be a part of that story. 
Emerson and Farrar Fine Jewelry incorporates lifetime ring maintenance into that relationship. They want their ring-wearers to stop in the shop about every six months to have the rings looked at. It's good for the rings, and it helps you stay connected as people.
Their rings are cold forged and one-of-a-kind. The delicate details are a combination of being carved with a saw the size of a hair follicle and being hand tapped into the metal.
Emerson and Farrar and the Van Craeynest Experience 
Another reason they're unique is that Emerson and Farrar owns the Van Craeynest equipment, which makes denser, stronger jewelry with more longevity than standard machinery. The forging machine was built in 1890 and produces the kind of high quality rings an occasion like a wedding calls for.
"It's the reason our things last forever," Morris said.
But don't let the quality intimidate you. Let your jeweler know your budget and they work within it.
Selecting an Engagement Ring
Engagement rings can be a different situation, because the jeweler is typically not able to get to know the potential ring-wearer, and the proposer feels the pressure of guessing at what she would like.
The proposer usually struggles to get clues without spoiling the surprise, said Cummings, "he's trying to sneak up on her Pinterest page to figure it out."
Bringing in pictures of things the bride likes makes the jeweler's job easier. Asking her close friends or sisters is a good idea too, as long as you can trust them not to tell her.
And of course, if she doesn't like it, Morris said they will take it back and make what she wants.
"We're a family company, so we understand family emotions," he said.