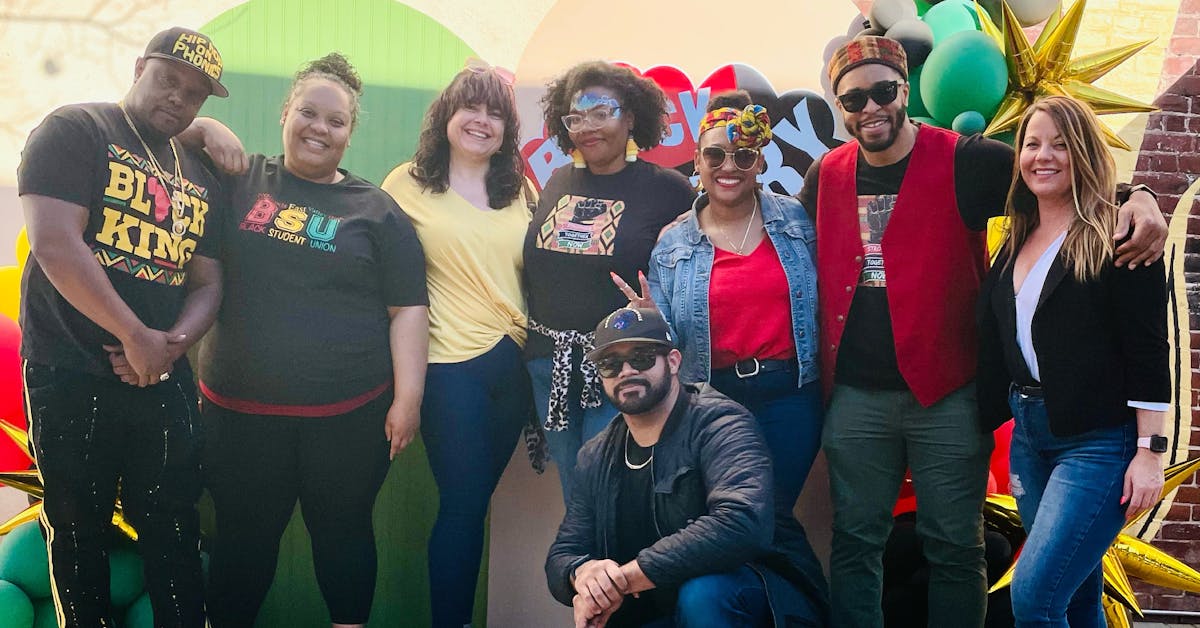 This event will bring community together to enjoy aspects of Black culture, people and food with the goal of supporting and amplifying Black businesses locally. The location of Ed Hales park is prime location to pull in community downtown to try food and participate in the games and competitions. It will also bring new customers to the local businesses situated downtown.  
SoulFood Fest - Round II is a GO!
If you joined us at the end of Black History Month, you know wsup. If you missed the food because vendors SOLD OUT - we GOT you this time!
Join us on Sep 11th, 2022 from 12-4pm at Ed Hales Park in Redlands, CA.
The Stronger Together Now team aims to bring awareness while showcasing the immense and beautiful attributes of the Black community in the form of a "cookout". We are keeping it to black food vendors or those who make soul food. We will feature activities that are at a cookout, such as games and dancing. There also will be activities for the youth to participate in!
Growing up it was always clear that the kitchen was the heart of the home because all of the most important talks, decisions and life lessons happened there and were always accompanied by the food that my mother and the other self proclaimed chefs in my family produced. Stronger Together Now is an extension of each of our families to the community and so it is only right that if we truly plan to make one another stronger that we share the tradition of growing together with good food as the medium. Soul Food Fest is STN's way of inviting the community to indulge in the love and tradition of Black culture in order fortify our communities and in turn our families. Soul food is a whole mood. 
Attendees! Compete in your favorite games - Spades and Dominos! Then in between, get DOWN with the best sounds this side of the IE with DJ 3ish! Event will be MC'd by STN Co-Founder, Kai King & Member Vickie Davis.
Black Student Union (BSU) will be on site, collecting books for their second annual drive and providing fun activities for all attendees and kiddos.
Food Contest:
We will have a food tasting contest. All vendors are welcome to participate. We will have prizes and certificates for the winners.
Categories:
Best Side
Best Meat
Best Dessert
Spades and Domino's tournament:
The winning Spades team or individual playing Dominos can win prizes and bragging rights.  
Food Vendors:  
We have 5 spots remaining! Must make SoulFood to be a vendor.
Once the form is fill out and donation is received vendor will be assigned a spot at the event and listed as a featured vendor on the STN IG page.
Now, why is Soul Food Fest SO important for the progress of our City and community? Let's hear directly from STN's team about what this event means to the Black Community...
"This is an opportunity to showcase what makes the Black community so special. We are able to come together and uplift each other in a public space. This allows us to send out a positive message of unity and love. It also allows us to see what other Black people are doing in the community. These events allow for great networking opportunities. Which in turn allows business and hope to keep growing and our community thrive."
-Crystal Mansker, STN Member 
"Connected. It's a feeling that has become even more important since the pandemic hit and families have been distanced from each other as well as other people in their community.  Events like the SoulFood Fest ensure that the community has a safe place to enjoy the moment and connect over food.  Food has been a staple of Black culture that always brings people together.  We appreciate the laughter, conversation and music over games and amazing food."
-Janelle Guerrero, President
"It's a big deal for me, when I was a kid we didn't come to Redlands. It felt like a city that was closed. A city that wasn't inclusive and open to other cultures of people. To have an event like this shows the great strides this city has made to accommodate people that look like me."
-Kai Joseph King, VP
"Growing up in Redlands/Yucaipa, there was never anything that represented 'me'. Me meaning anything involved with people with my skin tone of involving Black culture. The tide in Redlands is slowly changing and SoulFood Fest is the perfect opportunity to do better for our younger generation. Having a space with Black owned vendors and activities will open up the eyes of everyone in the Redlands community. This will allow us all to see Black culture in its true beauty instead of the simple one pushed on us all."
-Jamila Ali, STN Chair 
To recap...
Event: SoulFood Fest - Round 2!
Date: September 11, 2022 @ 12:00 PM
Location: ED Hales Park, DowntownRedlands
You can expect:
A food contest
Games 
Spades and Domino competition 
Music 
Dance performers 
Connecting with community 
Donated gift cards & merchandise from local businesses
Customized domino/card set for the winner 
And, a HUGE thanks to Redlands City Council for approving our event request Chase Bank for sponsoring the second round.
Please send any questions to -> Strongertogethernowie@gmail.com