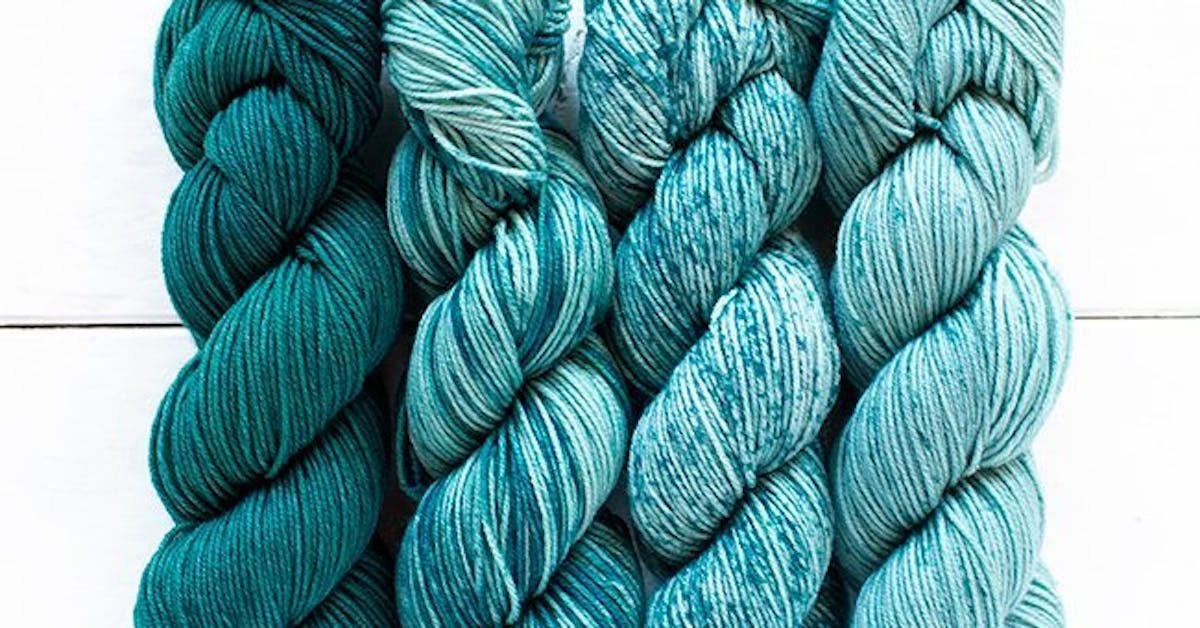 Hands On Knitting Center is a fiber arts store which opened in 2011. There, one discovers natural yarns and fibers of both animal and plant origin, many of which are machine washable.  There are also patterns, pattern books, and the tools (needles, hooks, looms) necessary to create sweaters, socks, scarves, shawls, hats, gloves, cuffs – you name it. Since weaving looms are expensive, the Center offers looms for rent, so one can try a weaving project without having to purchase a loom.
It all began with three partners – Sharon, Sue, and Molly. Sharon had worked and taught in various local yarn shops. In addition, she is a pattern designer who has published two knitting books, numerous articles for knitting magazines, and many patterns on the Ravelry website. Sue was a medical office manager who loved to knit. Molly was a retail consultant whose sister taught her to knit 11 years ago. She quickly decided to change careers. Her knitting designs are also on Ravelry.
They grew their business to the point where more owners were needed who would bring additional fiber arts skills and business acumen to the Center. In 2016 Sharon retired, so Molly and Sue updated the business plan allowing for 10 owners. The talents of the additional owners broadened the business's fiber arts skill sets to include weaving and spinning. Spin Inland, a local spinning society, has free, drop-in spinning sessions at the Center from 10 – 4pm on the second Saturday of each month (Call before going. Hours may be effected due to COVID-19).
Classes - skill-based, project-based, designer-based, as well as twice yearly Mystery knit-alongs, are available. A Mystery crochet-along class will be held in July. Spinning classes are anticipated to be offered next year. Three of the owners are bi-lingual (English and Spanish) so classes and one-on-one help is available for Spanish speaking customers.
Most classes are taught by Hands On owners or customers, although guest designers - both local and national - occasionally teach. Last year, a Mommy/Daddy and Me knitting class started to be offered in July. Parent and child weaving classes will typically be offered in July and August.
Daily, drop-in knitting, crochet, and weaving is encouraged (again, call before swinging by). Customers work on their projects while socializing with each other. There is a kitchenette in one corner where customers can eat lunch or bring snacks to share. Coffee, tea, and water is on-hand. Other socializing opportunities are the semi-annual Pajama Party Potlucks in July and December.
An annual Artisan Fair is held on the second Saturday in November. Local artists are invited to sell their products – jewelry, beading, clothing, purses, home décor. Mr. Pickleman, local producer of jams, jellies, and pickles, is always on hand at the event. His products are also available year-round at the Center.
Fiber Arts events are organized and hosted at the Center. Many locals don't have the time to travel to LA's "Yarn Crawl", so Hands On puts on an annual, one day in-store yarn crawl, spotlighting many SoCal and Southwest indie dyers, such as Laser Sheep, BaaBaa Fibers, Oak Glen Fibers, and Yarnshine. Design and product Trunk Shows are presented periodically.
Hands On Knitting Center is socially and community focused. They purchase from Fair Trade organizations. Many of these organizations have created co-ops for indigenous workers in Central and South America – allowing the workers to earn a fair wage while remaining in their local communities. Molly teaches an annual, week-long knitting class at Yucaipa High School. More than 250 students participate each year. The yarn, patterns, and needles are donated by the Center and many of its customers. This past February, the Center offered a special knit kit – pattern, yarn, needles, and tote bag – for purchase. Proceeds were donated to the local American Heart Association for American Heart Health month.
Hands On Knitting Center is a relaxing, supportive, and friendly community where women, men, and children are encouraged to be creative. They'd love you to stop in.
Address: 912 New York St., Suite a, Redlands, CA
Phone: (909) 793-8712
Hours: Open 10 -6 Monday, Tuesday, Thursday, Friday, Saturday; 10-9 Wednesday
(Call or check website for updated COVID-19 hours)
Why Shop Local? You nurture community.
Local business owners know you, and you know them. Studies have shown that local businesses donate to community causes at more than twice the rate of chains.
---
Related Articles
07/17/20

Deborah Rada

07/17/20

Deborah Rada

07/13/20

Deborah Rada

07/17/20

Deborah Rada