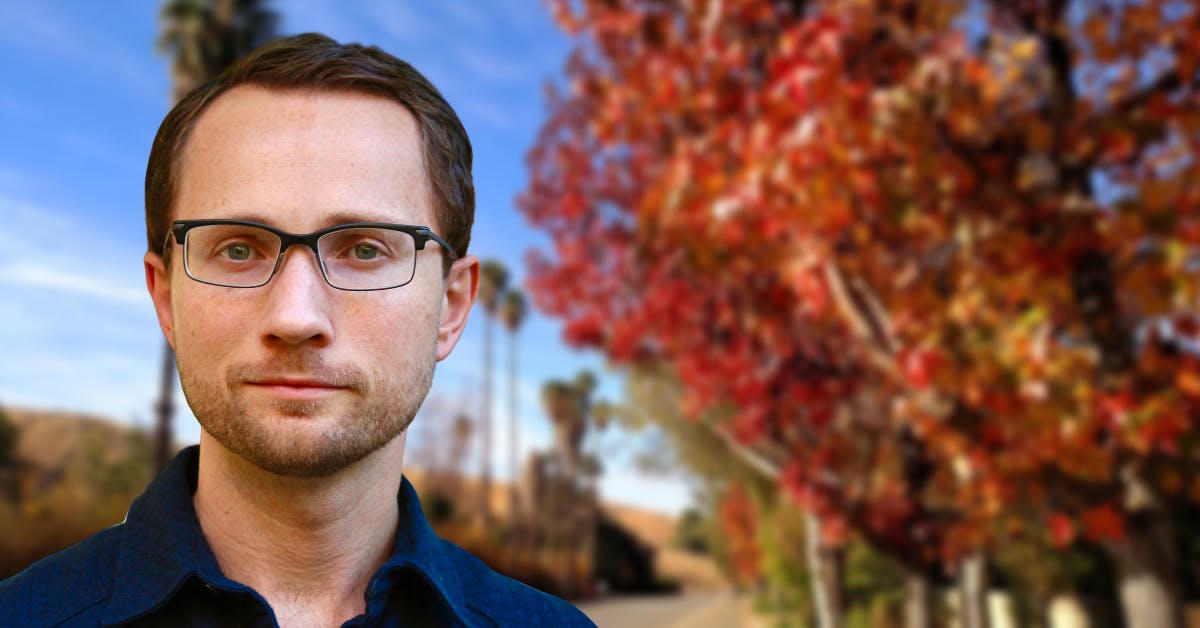 Redlands Symphony Celebrates 70 Years with a World Premiere
A lively question and answer session with Sean Friar who composed Emerald Oasis. The piece — commissioned by the Redlands Symphony — celebrates our community and incredible musical legacy. It will make its world premiere at the Symphony's opening night concert, November 16th.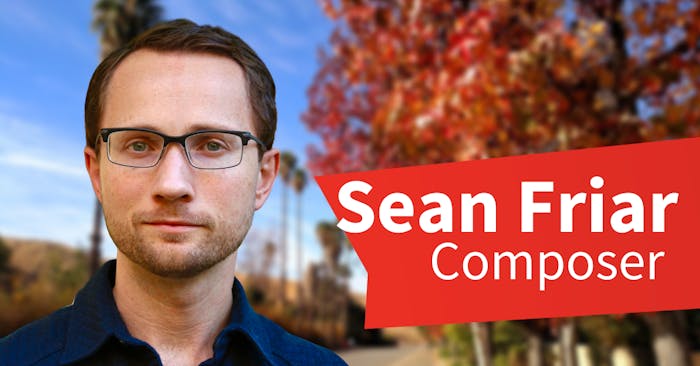 For the last 70 years, the Redlands Symphony has shared world-class music with the local community. In celebration of Season 2019­–20's momentous occasion, the symphony commissioned renowned composer Sean Friar to write Emerald Oasis.
Emerald Oasis will make its world premiere November 16th at the symphony's opening night concert. Whether you're a Redlander or just a fan of classical music, this concert will have something for everyone, including works by Beethoven and Mahler.
Raised in Los Angeles, Friar's first musical experiences were in rock and blues piano improvisation. His music keeps in touch with the energy and communicative directness of those musical roots, now along with an expansive and exploratory classical sensibility that is, "refreshingly new and solidly mature… and doesn't take on airs, but instead takes joy in the process of discovery [and] in the continual experience of suspense and surprise that good classical music has always championed" (Slate Magazine). 
Learn more about Friar and Emerald Oasis in this fun Q&A:
Q: What led you to become a composer?
FRIAR: My first musical experiences were in rock and blues piano and my earliest idols weren't the classical composers like Mozart and Beethoven, but instead people like Jerry Lee Lewis and the Beach Boys. In fact, my first public performance as a pianist was playing "Great Balls of Fire" with members of the popular 50's band The Coasters.
I was fortunate that even my earliest piano teachers made learning music fun. They encouraged me to be creative and improvise and, in that way, I was composing music before I even knew what composing was. It took a while before I started writing things down – and longer still before I really started learning about classical music – but the composing seed was planted at a very early age for me.
I kept at it throughout middle school and high school. My parents, thankfully, were always supportive of my musical pursuits and so it was an easy decision for me to continue pursuing it in college and graduate school.
Q: What led you to write a piece for Redlands?
FRIAR: I have been fortunate to work with the orchestra's music director, Ransom Wilson, many times over the past ten or so years. He has been a wonderful supporter of my work and that of many living composers, and so I was thrilled when he reached out to me about writing a piece to honor the orchestra's 70th anniversary.
In addition to working with Maestro Wilson again, I was also excited about the opportunity to get to know Redlands better. Though I'm not from Redlands, I had visited a few times prior to this commission and had really enjoyed my time. My wife lived here for nearly 10 years while she worked as a cartographer at Esri. She was always (and continues to be) very fond of Redlands, and so she turned me on to the city long before I ever knew I'd be working with the orchestra here.
Q: What kinds of things did you do to prepare for composing the Redlands Fanfare?
FRIAR: Everyone at the Redlands Symphony Orchestra was very welcoming and encouraged me to come out, visit, and get to know the city and its history. Before beginning the commission, I visited Redlands for a busy weekend of activities: I saw one of the RSO's concert; met with members of the orchestra's administration; had a long conversation with Redlands' historian, Larry Burgess; explored Downtown and other landmarks; and drove all around the perimeter of Redlands to get a feel for all its different neighborhoods.
After this visit, I started thinking about how I could best capture the qualities of Redlands that most stood out to me: its beauty and peacefulness, its warm community, and its pride both in its present and its rich history.
Q: What should patrons expect from the Emerald Oasis?
FRIAR: Every time I drive to or by Redlands, I'm struck by the unexpected and generous beauty that seems to suddenly leap out of the landscape. In fact, growing up in neighboring Los Angeles, I would sometimes drive by Redlands on family trips and remember myself wondering "what is that place?" long before I ever actually visited. Even from a distance, it's enchanting and intriguing; all the more so because of the way it stands in relief against its surroundings.
In many ways, my piece follows my own experience of getting to know Redlands. The piece opens with rhythmic, pulsing music that captures my feeling of driving down the long stretch of the 10 towards Redlands; it is at first mysterious, but eventually takes on more beauty as the city comes into view.
The slower, more peaceful middle section was inspired by some of my peaceful walks through Downtown Redlands, taking in the attractive architecture, beautiful natural surroundings, and calm and relaxed surroundings. The final third of the piece is a celebratory and energetic return of the opening music, now brought into joyful focus. My experiences over the past few months of writing this piece – making friends in Redlands, seeing the excitement and enthusiasm of the orchestra and audience at one of RSO's concerts, and being welcomed into this warm community – made this triumphant finale an easy section to compose.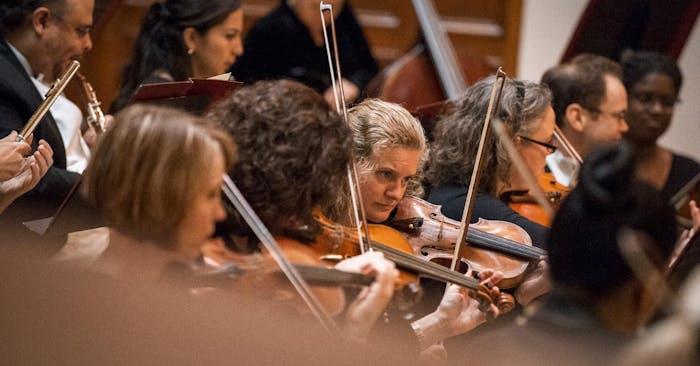 Q: Your piece premieres on a concert with Beethoven and Mahler's first symphonies. How did it feel to know your music would be standing beside these two titans?
FRIAR: To me, an ideal concert program is one just like this, one that pairs brand-new works with classics of the repertoire. It's always a pleasure to hear the outstanding pieces that have stood the test of time, but there's also a unique buzz that comes with knowing you're hearing a new piece written specifically for this evening that nobody has ever heard before.
New works are also a reminder that the tried-and-true masterpieces were once brand-new pieces themselves whose quality was unknown. (Believe it or not, Mahler's First Symphony was panned in its first review!)
Classical music continues to be a vibrant genre in which a great deal of new work is being written; it's wonderful when an orchestra can make a program like this that both ushers in the new and reminds us of our rich tradition.
As for these two specific composers, both Beethoven and Mahler are composers I love who have had an impact on the music I write. In particular, both composers wrote music that takes the listener on a journey. Their music is dramatic, dynamic, and filled with twists and turns, some of which are quite unexpected. Very often with their music, where the piece begins and where it ends feel quite different, as if you've experienced a lifetime worth of events in between.
For example, the opening of the Beethoven symphony begins quite coyly – even disorientingly – beginning in the "wrong" key and taking a few minutes before it actually shows you the real musical ideas of the piece. His piece ends, in contrast, with great clarity and authority. This sense of journey is something important in my music, too. In this piece, you'll hear how the same short musical idea is transformed significantly from the more mysterious opening of the piece to its triumphant and joyful ending.
Don't miss the world-premiere of Emerald Oasis. Get your tickets to Redlands Symphony's opening night! 
---
Related Articles
09/02/22

by

Guest Writer

12/03/21

by

Guest Writer

05/21/21

by

Guest Writer

05/22/20

by

Guest Writer