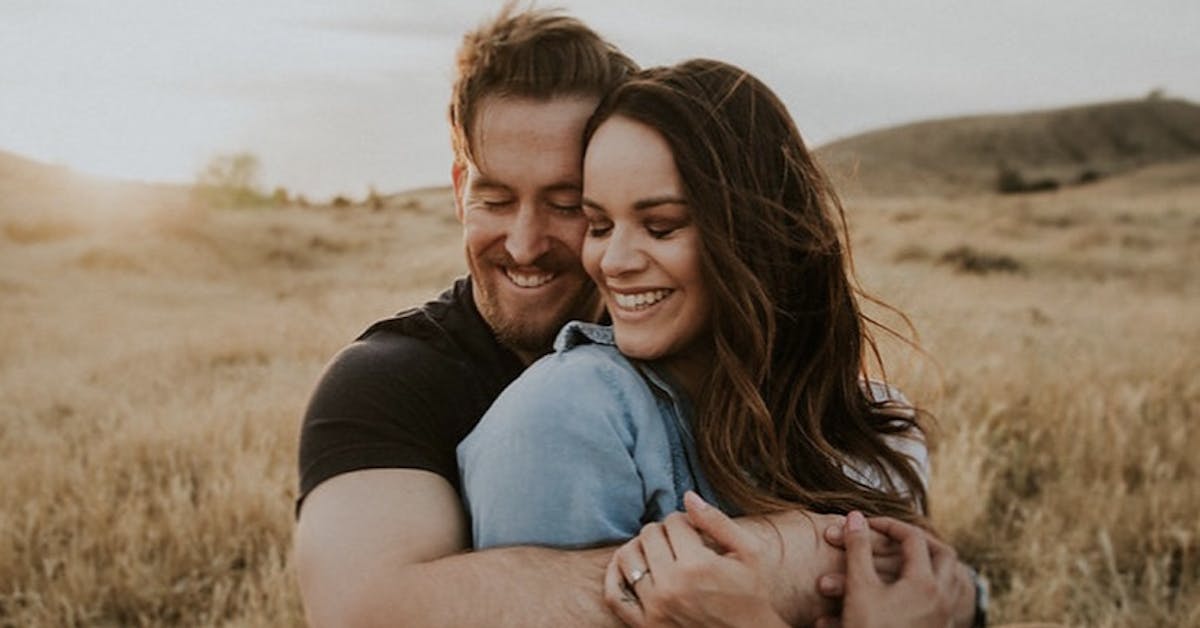 Top 10 Fave Redlands Businesses
Jacquelyn and Ian are huge supporters of all things local -- you may even recognize this incredible couple from our Live Local Love series on Instagram. Well, they are finally telling us their favorite spots around town!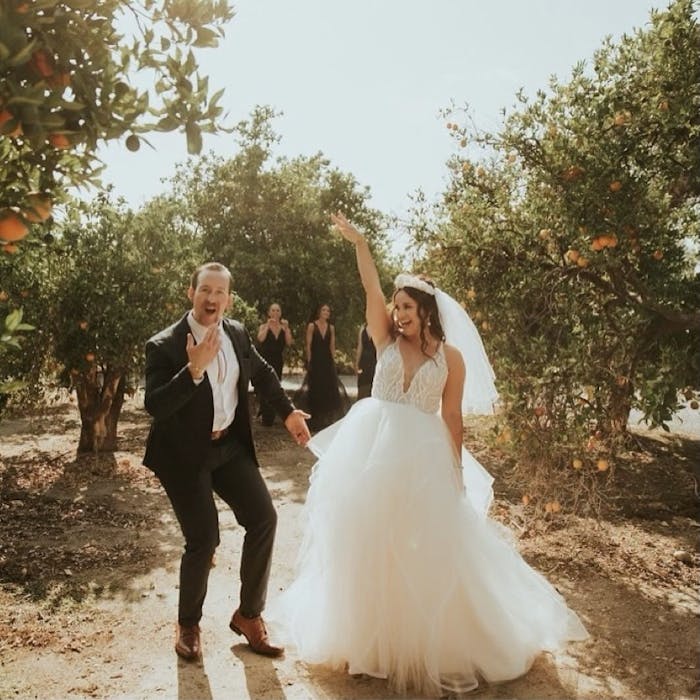 Jacquelyn + Ian's Top 10:
McDuff's

We LOVE going to McDuff's for breakfast! We love the small intimate diner feel and the kind, courteous staff. When it comes to the menu we have branched away from our usual orders of build-your-own omelets - though when in doubt, they are the way to go. With so many delicious options, we have even bounced around to the lunch menu.

Ian's dirty combo is the Eggs Benny with a side of biscuits and gravy. A nice walk downtown, or a solid nap may be required after consumption.
Jack typically goes with the buckwheat pancake with strawberries and whipped cream.

You cannot skip out on the orange juice. Not sure if it's the freshness or the delicious flavor, but the OJ but is MUST. And if you're up to it, add some champagne for a mimosa to make it brunch.

El Burrito

We have had some heated discussions on our favorite Mexican food places in town. We go back and forth since Redlands has such amazing options. What really sells us at El Burrito are those fluffy, handmade, flour tortillas!

When it comes to our orders Ian loves the classic Veggie Grande.
I can go between a classic BRC or if I'm feeling dirty I can go for the original garbage burrito with onions!
We also cannot forget that unique, creamy guac.
If you haven't tried the rolled chicken tacos or quesadilla, find some friends, order too much food, and share this flavorful experience with them.

Please note, you may get thirsty, but not to worry, the Jamaica is there to comfort you and motivate you to finish your food.

Ritual Brewing Co.

You can't say Bjerke without "beer." We love our beer and are lucky to have some amazing local craft breweries in town, as well as very extensive tap selections at all our favorite local bars. Ritual Brewing Co. has a very special place in our hearts so we might be a little bit biased, but let the beer speak for itself. We love their take on traditional styles of beer as well as their knowledgeable staff members.

Jack's current favorite beer (they rotate their beers throughout the year) is the Czech with Steve because it's a crisp light beer that is always refreshing.
Ian's current favorite beer is their Habitual Haze which is perfect on a warm day or evening, and goes well with another one when you're done drinking it.

We love their outside seating arrangements to enjoy a pint of beer with friends. One of our favorite rituals to perform is to grab a Hellion each and play a couple rounds of gin rummy while listening to the awesome 70's/80's classics on in the background. If you get hungry while enjoying your beers, never fear, because Surfer Joe's is literally walking distance away – in fact, you can place your pizza order at Ritual and it will get hand-delivered to your table.

Ultimate Kickboxing and Fitness

This mom-and-pop fitness studio has a special place in our hearts because this is where we met. Ian was a hunky kickboxing instructor and Jack couldn't resist. We love the community we have met here, the instructors we work with, as well as all the amazing cardio kickboxing, sculpt, interval, and kettlebell classes that are great relievers to the many stresses of life. The workouts are all unique, with a variety of exercises and classes that will cater to each person's activity level and goals.

Make sure you go on their website and reserve a class with one of us because we're both instructors there and plan to keep kickboxing together for years to come!

Vasa the Yoga Studio

When we need a little Zen in our lives (we all can use a little more right now) we love taking a class at Vasa Yoga Studio. Super close to our house and one of our safe spaces. We love this spacious studio and all of the different classes they offer, from beginners like Ian who want more of gentle practice, and for Jack who wants to do handstands all day.

Next month Jack will have completed her 200-hour Yoga Teacher training certification, which was done at Vasa as well. Ian's favorite class is Yin because it moves at a controlled pace and allows him to find flexibility in muscles that have been tight for too long. Jack's favorite class is any of the yoga power flow classes because she loves the challenging flows and poses. Life is about balance, and Vasa is here to help guide you to it.

Naan Café

Naan Café is next to Vasa, and one of our favorite Indian food restaurants. You can smell the delicious spices and foods being prepared as soon as you get out of your car. We love getting the two-item combos because it's a lot of quality food that is super affordable as well as delicious.

Ian gets the chicken tiki masala and vegetable korma with rice and garlic naan.
Jack gets the lamb curry and the lentils if they're not too spicy. We can't handle too much heat so we love all the different options Naan Café has to offer.

Make sure to explore their menu and check out their rotating ready-to-serve options when you go in for lunch or dinner. Ian's co-workers always know when he's been to Naan Café the night before because there are always tasty leftovers for lunch the next day!

Red Door Vintage

We love our weekend strolls to the downtown area. We always make it a point to peek into Red Door Vintage (127 Cajon St.) to see what new items they have. We both appreciate vintage clothes as well as shopping locally for a unique piece of clothing or accessory that no one will have. Jack thinks each garment tells a story and she loves to think about the life each garment had before coming home with us. Besides the usual fun tops, we also love checking out the homemade bath bombs. Don't forget to get a bath bomb card to get some of those fizzy rewards!

Coventry Pet Resort

When it comes to our fur babies they love getting groomed and pampered at Coventry Pet Resort.

Bandit is our schnauzer mixed mutt who is on a scheduled grooming routine now so she never looks too crazy – ask about setting up routine grooming sessions for your furry loved ones with their favorite groomer.
Our other short-haired bogs loved getting pampered as well with bubble baths and of course those blueberry facials.

They always leave Coventry smelling and feeling clean. Everyone at Coventry is super knowledgeable as well as friendly towards customers and the furry friends that accompany them. We have yet to try their doggy daycare, but if it's anything like the quality of service they get with grooming, I look forward to choosing them to take care of our fur babies.

Benjarong Thai Cuisine

Benjarong Thai Cuisine is our go-to Thai food place in town. Our families usually go on birthdays to celebrate family-style, which is definitely the way to go if you're looking to explore and sample their impressive menu. Ian is usually in charge of ordering for the table; it isn't always easy, but it's honest work. That extravagant order can range from the warm crab ragoons and egg drop soup to start with, to the Pad Thai and house fried rice for dinner. While enjoying their delicious food, you may as well enjoy some of their signature cocktails from the bar – Ian's dad highly recommends the Mai Tai. You also can't go wrong with a thai tea to settle your busy stomach after a productive night of eating.

Zutto Sushi

Our favorite sushi place in town has to be Zutto. The location alone is worth stopping by (347 Orange St.). We would come to this sushi place when it was Ocean Blue, and when Zutto took over they were able to continue and improve the quality of delicious lunch and dinner appetizers and entrees. Take it from Ian, it's easy to order too much food because each thing looks so good! We love the vibe there – classic jazz playing in the background; beautiful ambiance; helpful and friendly staff. If that didn't sell you, the ice-cold frosty mugs with the assortment of traditional Japanese beer and sake will.