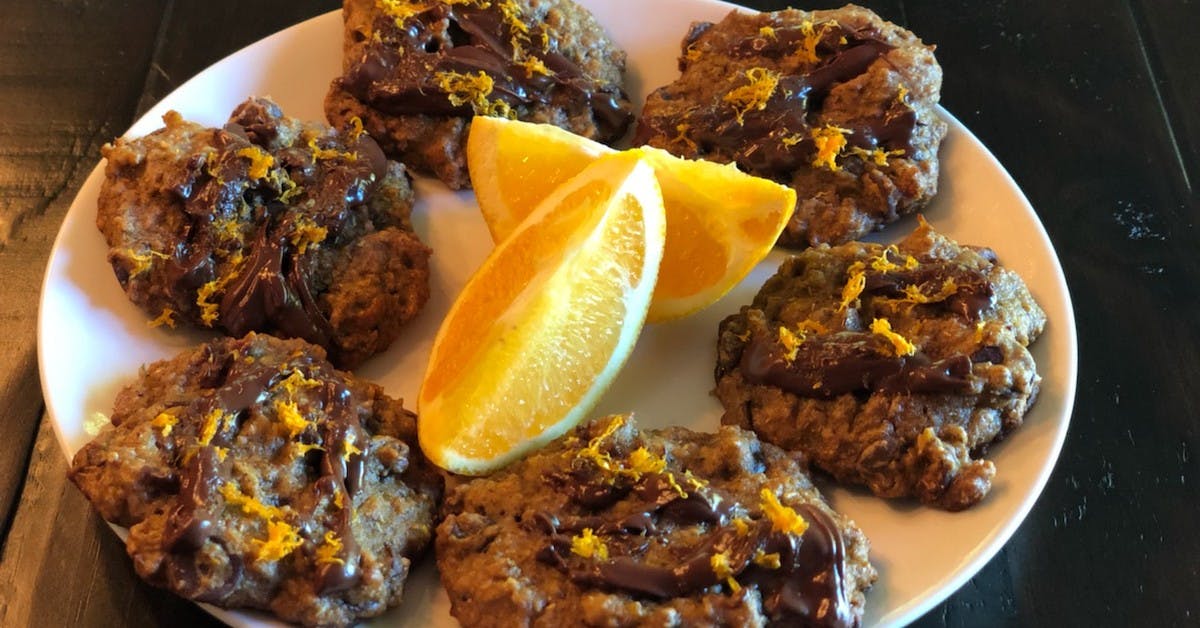 Orange Zest Chamomile Cookie Recipe
Not all treats need to be tooth rattling sweet. These cookies are light and fluffy with a perfect balance of soothing freshness! Plus, they are packed with protein and a nice vitamin C pick-me-up.
Ingredients
Yield: about 26 cookies
1 cup creamy almond butter
One 15oz can of chickpeas, drained and rinsed
1 egg, beaten
½ cup honey
1 teaspoon baking soda 
4 chamomile tea bags (open tea bags, and use the dried tea leaves)
2 teaspoons vanilla extract 
1 tablespoon melted butter (or avocado oil) 
½ to ¾ cup semi-sweet chocolate chips  
Directions
Preheat oven to 350°F.
Mist a baking sheet with nonstick oil spray or line with parchment paper and set aside. Puree chickpeas in a food processor and then add to a large mixing bowl with remaining ingredients (except chocolate chips) and combine.  Fold in the chocolate chips. Do not over-mix. Scoop the cookie dough into balls (about 1 heaping tablespoon each), and place on prepared baking sheet. Gently press down on each cookie with the back of a fork—in two different directions to make a criss-cross pattern (if the batter is too sticky, mist the fork with oil spray). Bake for about 15 minutes. Melt chocolate chips and drizzle over the cooled cookies and add orange zest. 
Enjoy!
---
Related Articles