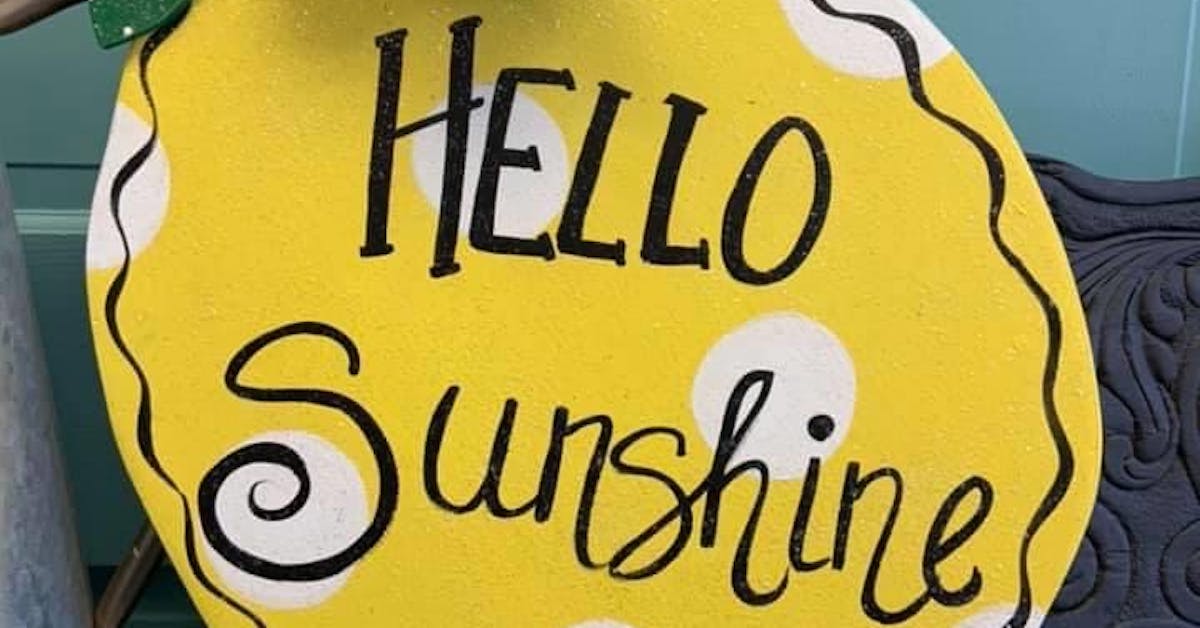 O'Flanary's Emporium is a gift shop/painting classroom on West State Street, Redlands (a couple doors west of Saverino's Italian Deli). Judy Coates, the owner and internationally acclaimed art teacher and speaker, named her business after her grandparents.
In 1986, Judy opened O'Flanary's in a 100-year-old former Santa Fe train station in Highland near Patton Hospital. Twenty years later, wanting a more small-business-friendly community, she moved to a storefront in Redlands on Tennessee Street. Four years ago, she moved her Emporium to its current location on West State Street, primarily for the ambiance of the area and good parking for her customers.
Judy took art classes in high school, but although she liked art, she wasn't interested in the kind of art to which she was exposed. At age 19, she stumbled upon Decorative Art (formerly known as tole painting) and knew that was the type of art she wanted to pursue. That was 40 years ago, and she is still in love with it.
The left half of the Emporium is the gift shop. Judy sells her painted products and her exclusive original decorative art design packets, as well as decorative art by other locals. In addition, she carries products from other local crafts persons such as greeting cards, aprons, table runners, and antiques. Paint, paint brushes, and other tools necessary for decorative art can be purchased at the Emporium. Vintage furniture, kitchen utensils, and home décor are also for sale. Although she does not sell gift wrap, she will beautifully gift wrap items purchased at the store during the holidays.
The right half of the Emporium is the painting classroom. Judy and three other local teachers offer beginner, intermediate, and advanced classes. Classes are 3-6 hours long. She hosts lunchtime "mystery painting" classes where the students do not know what the final product is until well into the process, but trust it is certain to be beautiful. Seasonal painted-sign classes for both indoor and outdoor decor are offered 3-4 times per year. Many of her students have been with her for 25 years or more.
Judy has written six Decorative Art instruction books, numerous design pattern packets, and magazine articles. She is a much sought-after teacher and speaker who travels all over the world providing Decorative Art lectures and seminars. At these seminars, she meets other teachers and brings non-local teachers to Redlands a couple times each year so locals can benefit from teachers to whom they would not otherwise be exposed.
Kids painting classes take place during the summer on Wednesday afternoons (call for updates and changes to this). Judy also hosts private "decorative paint and sip" parties for wedding showers, birthdays, office get-togethers, girls' night out, and other occasions. You can call the Emporium or visit the store's Facebook page for class and party details.
Judy is a founding member of The Gypsy Tolers, a local decorative artist group. Gypsy Tolers have a Holiday Boutique every Autumn. The boutique was held at the Redlands Mall for many years, but now is a one-day event at the Mission Gables House on Eureka Street in Redlands. Last year, the event was on Saturday, October 12. In addition to the 12 members of the Gypsy Tolers, other local craftspersons had items for sale.
Judy gives back to the Redlands Community in many ways. She is the invited Christmas decorator for the Burrage Mansion. She also decorates the Mountain West Financial, Inc. office on Idaho Street for the holidays. She makes Christmas stockings for the Loma Linda Medical Center NICU and sells her decorative art at Santa Claus, Inc.'s annual Christmas Tree Lane fundraiser.
Judy's motto: "Beautiful things begin with a paint brush. Create Inspire Restore️".
Visit O'Flanary's Emporium to be inspired.
Address: 631 West State Street Redlands, CA
Phone: (909) 793-9712
Hours: Tuesday, Wednesday 10-6; Thursday- Saturday 10-5
(Call for updated hours)
Why Shop Local? You help the environment.
Buying from a locally owned business conserves energy and resources in the form of less fuel for transportation and less packaging.
---
Related Articles
07/18/20

Deborah Rada

07/17/20

Deborah Rada

07/17/20

Deborah Rada

07/13/20

Deborah Rada

07/17/20

Deborah Rada