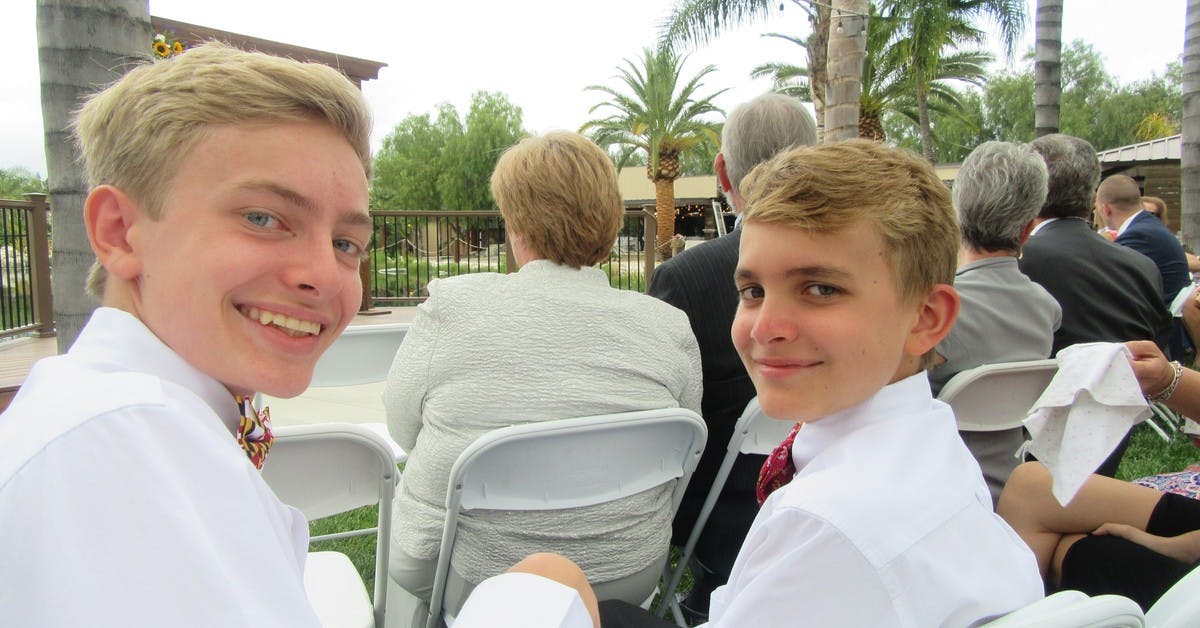 Tween Brothers Strike Again (Family Travel Guide)
Our family of four, including two boys 12 and 13, returned to Redlands for a wedding, a funeral and some much needed time with our west coast family!  We had our usual spots that we wanted to visit; Cheesewalla, El Burrito, A Store Called Quest, etc.  But when the weather in Baltimore kept us in Redlands for three extra days, we managed to make the most of it by enjoying more of what Redlands has to offer including, a La Minute and did I mention Cheesewalla? 
We took a day trip to Palm Springs which is an easy, traffic free, 45 minute drive, totally worth the time!  Believe me, we got NO sympathy from our friends back in Baltimore for our three days of "inconvenience"!  Our only regret?  Not getting our resumes in order so we could apply for jobs before we left!
Our Airbnb in downtown Redlands was an adorable, spacious bungalow with a full kitchen, dining room and sitting room which made relaxing with the family a real pleasure.  The house has a wrap around porch, perfect for enjoying the morning coffee outside.  We could easily walk downtown, which is a nice treat on a cool evening! Being a part of a quiet, residential community with easy access to downtown is the best of both worlds, particularly when traveling with kids!
First stop!
In-N-Out
Ian ordered a plain cheeseburger and French fries.  He really liked the nice crunchy taste of the burger and fries.  "I liked it so much I went back for another burger and a t-shirt!"  Aidan originally said he did not like In-N-Out so he ordered a plain burger.  He went back up for a double double cheeseburger.
Cheesewallla
Ian has been here before!  He ordered a glazed donut grilled cheese.  He really liked the sweetness of it.  He realized afterwards he could get it with bacon, you can't go wrong with bacon, so he ordered a second one with bacon!
El Burrito
Ian ordered the cheese quesadilla.  He says he could tell the dough was "natural and fresh".  The warm, stringy cheese was delicious.  Ian eats cheese quesadillas all over the continent of North America.  If he says it's good- it's good!  Aidan ordered the garbage burrito.  He ate it so quickly he doesn't have any other adjective other than, "good, I liked everything."
A La Minute
Ian ordered a scoop of mint ice cream.  He says it tasted fresh and flavorful.  Aidan ordered the chocolate chip and thought the chocolate was especially good.
We took a day trip out to Palm Springs, only 45 minutes away from Redlands!  We at Bill's Pizza.  Aidan got the Rob Hunter's pizza and devoured every bite.  Ian chose two slices of cheese pizza which were also pretty good.  Ian likes his pizza with lots of sauce and Bill's fit the fill!  Be sure to have cash or a debit card handy, they don't take credit cards.
We also visited the Palm Springs Air Museum.  There are four hangers; three are dedicated to World War II aircraft and one is for planes from Korea, the Cold War and Vietnam.  Aidan and Ian have been air museums all over the U.S. and Canada and this one is in the top three.  If your kids like World War II history, this is the place to be! 
Read the Tween Brother's first itinerary here.