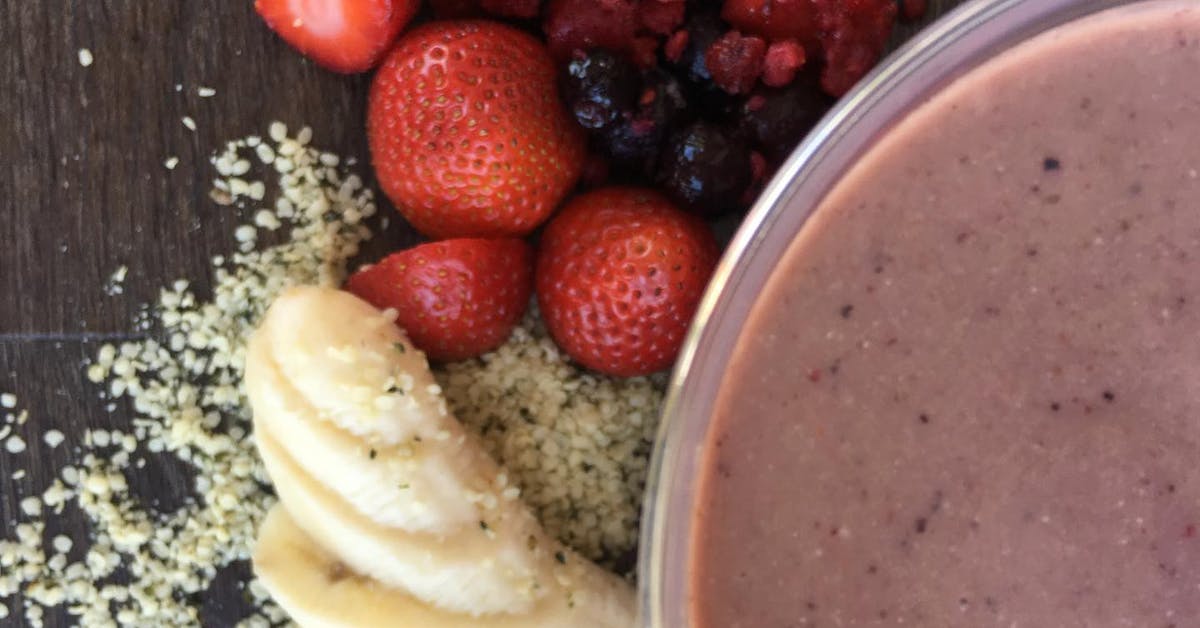 The Living Root Cellar is Redlands' only organic, cold-pressed juice bar. They offer acai bowls and all-homemade vegan food! They are located downtown Redlands on 6th Street. Have you been yet?
"The body cannot produce disease and nurture health at the same time. Food either promotes healing or facilitates disease". 
That is the motto for Living Root Cellar, a vegan restaurant on 6th Street in downtown Redlands. The Living Root Cellar was the brain child of Rebecca Kasik, who opened the business in 2013 to provide freshly made, healthy juices to customers. Although Kasick only sold juices at the start, she developed recipes for breakfast and lunch sandwiches and salads, expanding the menu to include those items.
The restaurant looks small – a couple of outdoor tables and couple of tables inside near the display counter. However, there is a downstairs room with tables and counter seating. The restaurant has Wi-fi, so is student-friendly for studying and texting.
Kasik closed her restaurant in January 2017, but it re-opened in April 2017 with new owners, Sam and Ashleigh Benavides. Sam, an architect, and Ashleigh, a journalist, had no restaurant experience, but were motivated to introduce locals to better nutrition after reading Fast Food Nation, which discussed the fast food industry's exploitation of farmers, slaughterhouse workers, and fast-food personnel. They champion the anti-oxidant, anti-bacterial, anti-inflammatory, anti-infectious, anti-aging, and anti-cancer health benefits of plant nutrition.
The Benavides do have backgrounds in nutrition, taking courses in Lifestyle Medicine and working with doctors at Loma Linda University Medical Center's Center for Health Promotion. They are in the process of developing a menu of foods which comply with the protocol used at that Center. Those who want to follow the protocol, but are too busy to cook, would be able to purchase meals from Living Root Cellar, similar to the Blue Apron model.
Sam and Ashleigh offer workshops which incorporate both the 20/40 Project (a diet developed especially for diabetics, but also beneficial for non-diabetics) and CHIP (Complete Health Improvement Program) programs. These one-day seminars teach participants how to shop for wholesome ingredients, read food labels, make good choices when dining out, and keep these healthy habit changes. Sam said, "I want people to substitute the word eat with the word nutrition, to develop the mindset of nourishing our bodies".
Some one-hour classes are offered at the restaurant (see the Root Cellar's Facebook page to enroll). Staff at Living Root Cellar have much of this information and are happy to provide some guidance for people interested in the juice cleanses.
The Benavides kept the menu Rebecca Kasik developed, but have added significantly to that menu. Their newest offering, rice bowls, debuted in April. Their juices can also be purchased at The Yoga Room in the business center on Redlands Blvd and Nevada Street. Food items are only available at Living Root Cellar.
The Benavides introduced a Membership Program that provides discounts to patrons. They also offer on-line ordering as well as drive-up, pick-up service.
Sam or Ashleigh are often at the restaurant, soliciting feedback from patrons and tweaking services to enhance customer satisfaction. "We want to make nutrition as easy as possible for our customers".
12 N 6th St, Redlands, CA 92373
 (909) 894-4057
Open: Sunday 9AM – 2PM; Monday – Friday 7AM -4PM; Closed Saturday
(Call for COVID-19 adjusted hours)
Why Shop Local? You nurture community.
Local business owners know you, and you know them. Studies have shown that local businesses donate to community causes at more than twice the rate of chains.
---
Related Articles
07/13/20

Deborah Rada

07/13/20

Deborah Rada

06/11/20

Deborah Rada