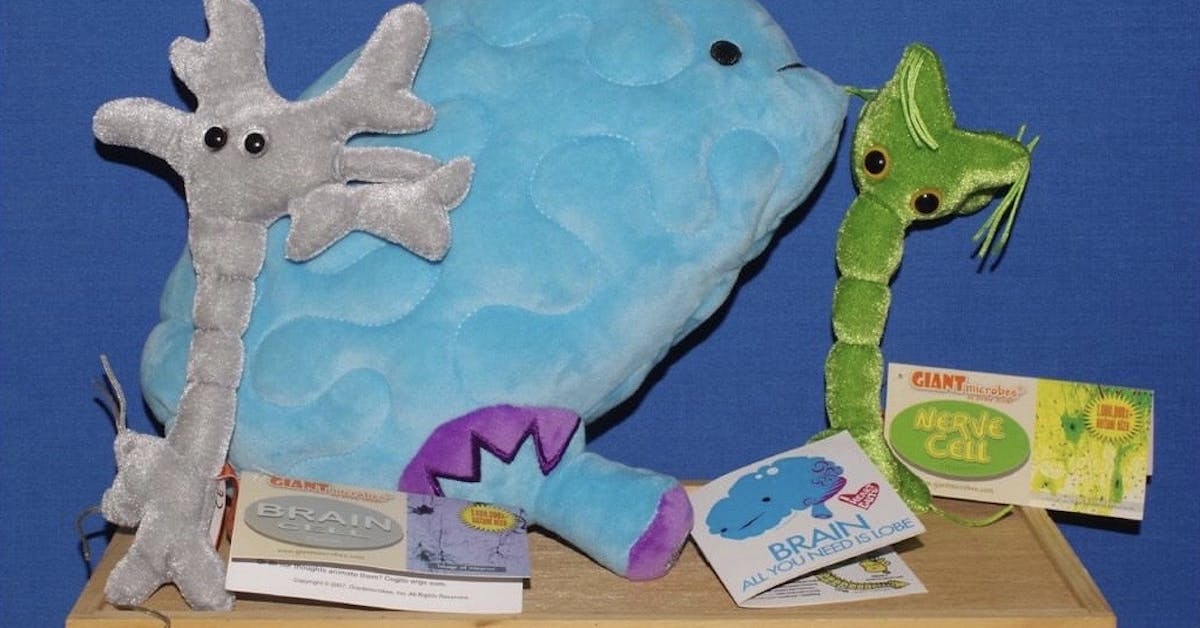 Lions and tigers and bears, oh, my! Livers and gallbladders and kidneys, as a stuffed animal -- say what? And they can be found in Redlands?!
Such are the stuffed (and amazingly realistic) delights that fill Star Tulip Stuffies, a wonderfully unusual gift shop. Opened in 2000 in the Redlands Mall, where it resided until the mall closed, it then relocated to a store front on Indiana Court until 2015, at which time the owner, Kathy Harper, moved her charming store to its current location in the Redlands Plaza, near Isabella's and Strong Man Pizza. You will currently find Star Tulip Stuffies at 1410 Industrial Park Ave. at the Tri-City Shopping Center in Redlands.
About three-quarters of Star Tulip Stuffies' merchandise is stuffed animals. While the shop does carry some of the usual stuffed toys – Sesame Street, cartoon characters, fantasy (e.g. unicorns), even Raggedy Ann – the majority of the inventory is realistic stuffed animals that look like the animal one would find in the wild or on Old MacDonald's Farm.
Kathy, who has a degree in biology and is a former research tech, wants to provide children with authentic representations of animals, especially animals that they would not encounter in their daily lives. These artistic soft sculptures of many different types of chickens, cows, pigs, horses, and wild animals simulate the skin, hair, and fur of the real animal enabling children to see the great diversity within and between species.
Kathy, as she prefers her customers to call her, cleverly displays these animal creations within their proper habitats – barnyard, stable, the jungles of Africa and South America. She even has a flying squirrel swooping down from the ceiling. Exhibiting in this manner allows children to see where these animals actually live.
This year, Kathy is providing another educational experience. Each month, she highlights an "animal of the month". Every weekend that month, customers can view a short video of the animal in its natural environment. She will schedule special viewings for small groups who are unable to attend on weekends (COVID-19 has effected this). Interested persons can call her to schedule.
Kathy purchases from both well known companies such as Gund, Ganz, Wild Republic, and Aurora and small, family owned companies like First & Main and Cuddle Toys. Many of these companies support animal conservation efforts. Adult collectors, of either a specific brand or a specific animal, are also fans of the store. One collector told me, "Kathy always has great stuff".
Star Tulip Stuffies carries a line of stuffed body parts from I Heart Guts "Happy Organs" series. This small, family run company makes "the perfect gift for everything from a broken heart to a tummy ache". The gall bladder is a big seller since many customers have friends or relatives who've had gall bladder surgery. Tonsils is a close second. Another atypical offering is Giant Microbe stuffed toys – representations of bacteria and viruses. Kathy says many teachers use the stuffed Organs and Microbes in their science lessons. Each of these companies support charitable health care organizations.
Since "stuffies" make up three fourths of the inventory, what is the other one fourth? It is quite an eclectic mix. Children's jewelry is cleverly displayed in a miniature "Dr. Who" phone booth. Check out the Wild Life photography which is for sale. There are decorative flags - larger flags that hang from a pole on the house and smaller garden flags that hang from poles staked in the ground.
A new line this year is Statement Stakes which can be hung on garden stakes or on a front door wreath hanger. Some of these Statement Stakes also have a large, matching magnet which can be purchased and displayed on the stake above the flag. The fabric and prints are high quality and, as Kathy stated, "a simple way to decorate seasonally".
One can purchase "light catchers" to hang in windows. All occasion and seasonal cards are available, including wildlife themed cards. There is a rack of 3D "pop-up" cards as well as "swing cards" which are 3D cards that also have an element of the card that swings from thin threads.
So, what's the story behind the store's name? Star Tulip is a native California Lily that is Kathy's favorite wild flower. Stuffies are Kathy's term for stuffed animals. Kathy sums up her store as "the most awesome selection of realistic and whimsical plush animals and magical creatures outside of your favorite zoo or aquarium".
Star Tulip Stuffies
Address: 1410 Industrial Park Ave. at the Tri-City Shopping Center in Redlands
Phone: (909) 798-9313
Store Hours:
Monday – Wednesday 10AM – 6PM
Thursday 2PM – 7PM
Saturday 10AM – 6PM
Sunday 11AM – 5PM
(Call before stopping by. COVID-19 may have forced Star Tulip to adjust their hours)
Shop Local. You create local jobs.
Local businesses are better at creating higher-paying jobs for you and your neighbors. When you shop locally, you help create jobs for teachers, firemen, police officers, and many other essential professions.
---
Related Articles
07/17/20

Deborah Rada

07/13/20

Deborah Rada

07/17/20

Deborah Rada

07/17/20

Deborah Rada

07/13/20

Deborah Rada