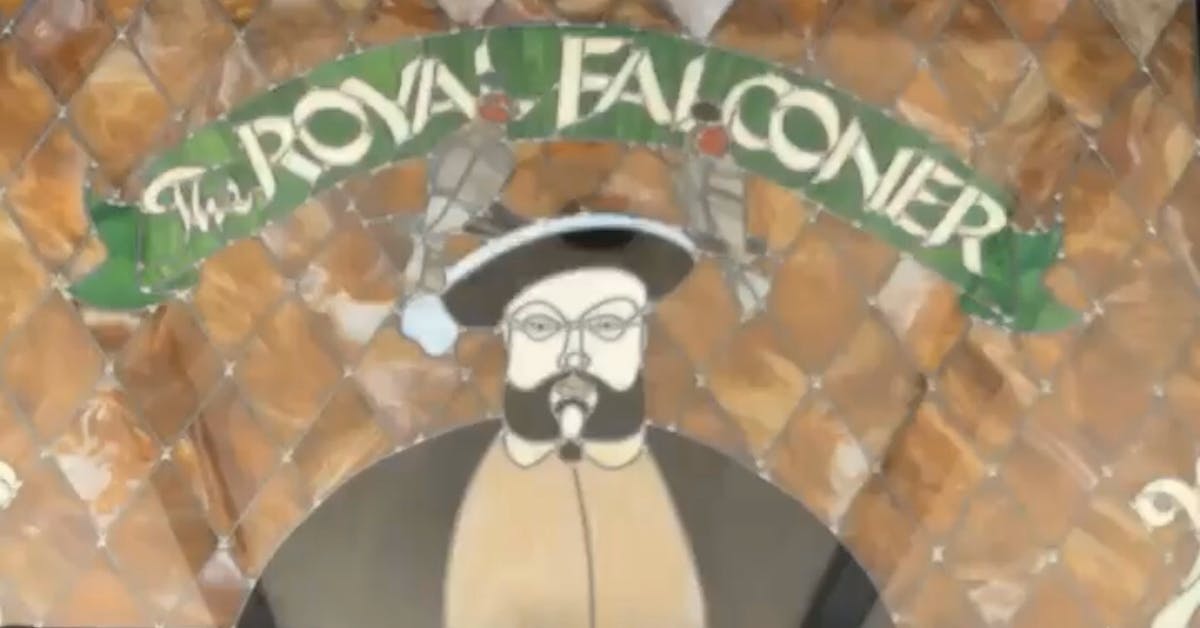 Where They Know Your Name and They're Glad You Came – The Royal Falconer
Established in 1999, The Royal Falconer is the oldest, and most iconic, pub in Redlands. It was purchased by six friends in 2019. All six had been loyal patrons of the pub and knew the original owners personally. They had joked about buying the business if it ever came up for sale. When it did, they readily agreed to the acquisition. They care about "keeping The Falconer tradition going".
They quickly realized they needed to make necessary upgrades while keeping the original atmosphere. The furniture had been damaged, patched up, and had multiple layers of old paint. Brass fixtures had tarnished. Lighting was poor. Walls were dark. They stripped the furniture, re-stained and varnished it. They removed the brass, cleaned, polished, re-hung it, brought in brighter lighting that had more of a "pub feel", cleaned and rehung the European football banners, re-upholstered bar stools, and repainted the walls. The original bar remains (and is still the longest bar in Redlands). Unfortunately, they had to remove the beloved wooden arches over the bar due to current health codes, but the restaurant now has a more spacious feeling.
With a nod to Redlands history and old European pubs, historic photos from early 1900s Redlands now hang on the walls. Three of the owners are golfers and members of Redlands Country Club, so many of these photos reveal the early days of the Club. They found English Rose wallpaper, made in England, purchasing it for the hallway. It has become a favorite "selfie station". They created a new logo for the pub's street sign. The Henry VIII stained glass hangs over the entry. Their next project is enhancing the outside by building planters. ALL this renovation occurred without closing the establishment!
But, what about the food?  Three of the kitchen staff have been Falconer employees for 10 years, so are familiar with the menu. They have kept the beloved hand-battered fish and chips, pub burgers, bangers and mash, and scotch eggs. They have added newer pub items – pub steak, Guinness beef tacos, and current favorite, Guinness pot pie. The bartender has created some signature cocktails, such as the 50-50 martini featuring cream and fresh, local orange juice -- a nod to the local citrus industry.
They purchase much of the ingredients for food and libations locally from Washington Produce and Wild Goose Coffee Roasters. Their goal for this year is to develop relationships with local growers, in order to purchase many ingredients fresh from the farms.
In addition to serving a wide assortment of food and beverages, The Falconer also hosts a range of weekly activities of interest to patrons. (Note: this has all been paused due to COVID-19.) There's Monday Karaoke, Tuesday Trivia and College Night, Wednesday Open Mic, Ladies' Night, seasonal parties – Super Bowl, World Series, and various holidays –and occasional Beer Pong. An eclectic range of live music can be heard some Fridays and Saturdays. Children are welcome to the pub 11AM-10PM, so they can participate in these experiences. There is also a Kid's Activity Page they created to keep children engaged while waiting for their meal.
The Royal Falconer is a great place to host an event. Birthday, graduation, engagement, retirement, wrap, post-season or post-tournament parties of up to 50 people can be accommodated in the upstairs room.
The new owners consider themselves as "stewards of The Falconer" and want everyone to know "the pub is in good hands; it's going to last".
Address: 106 Orange St. Redlands 92373
Phone: (909) 894-3200
Hours: Currently closed due to COVID-19 restrictions.
You can continue to support the Royal Falconer during COVID-19. Please purchase a gift card here!
 Why Shop Local? You nurture community.
Local business owners know you, and you know them. Studies have shown that local businesses donate to community causes at more than twice the rate of chains.
---
Related Articles
06/11/20

Deborah Rada