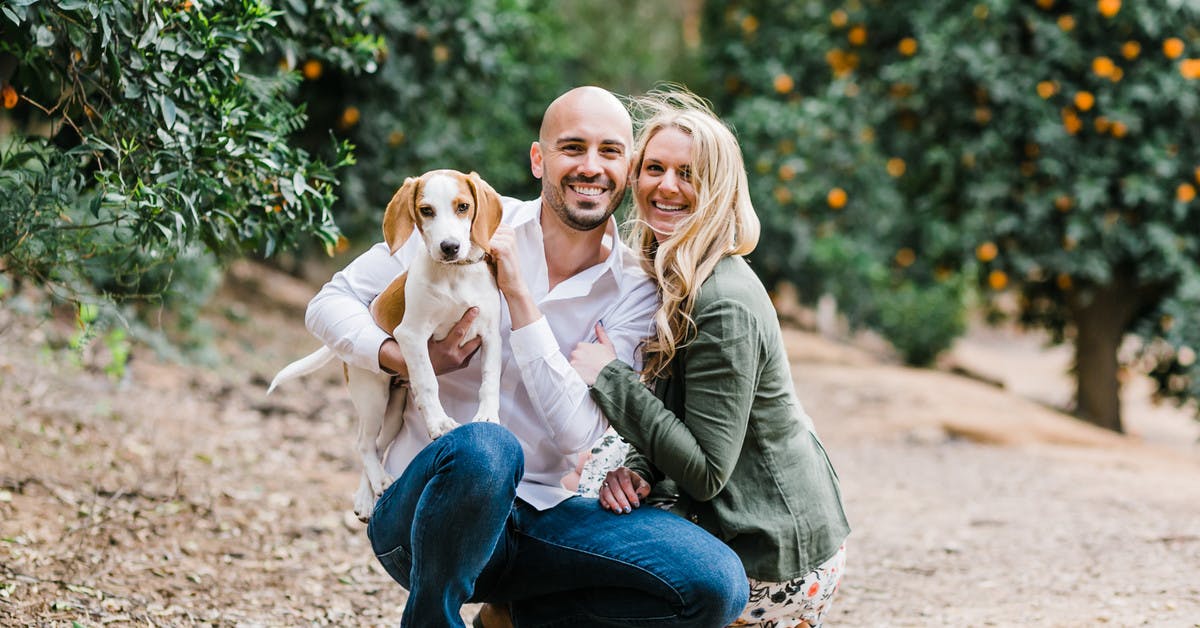 Including Your Furry Friend
Ask your niece to be the flower girl. Check.
Ask your best friend to stand up for you. Check.
Ask your family pastor to officiate. Check.
Having loved ones in your ceremony and in attendance on the big day is a big part of what makes it special.
Do you really have to leave your dog out?
We don't, say Ross Whitman and Niko O'Hara, the couple we are following in this blog series, who have a 7-month-old puppy.
"We always wanted him involved, but we didn't think it was realistic," O'Hara said. "We thought, it's impossible. We can't have this lunatic puppy trying to walk down the aisle."
And then she learned about Debbie Bradford of Pawsitively Mannered, who preps pups to process in a wedding and pose for pictures.
How long Bradford needs with your family depends on what the couple wants and where the dog is in training.
"If he doesn't know how to walk on a leash he's going to need a few sessions," Bradford said.
"We work on loose-leash walking, so they don't try to stop and sniff or drag you down the aisle, and they need to be calm for however long they have to be there."
The dog will typically get passed to someone at the altar so he's not there the whole time.
"We also make sure we don't end up with a dog that's too full of energy, so we run them around before the ceremony," she said. "And we have them go potty beforehand so they don't do that at the wrong time."
O'Hara immediately imagined Cooper in the ceremony.
"He is going to look adorable in his little bow tie walking down the aisle," said O'Hara. "He will be that tiny little puppy gentleman and it will be awesome."
Dressing dogs up for the wedding is generally not a problem.
A bow tie is just an accessory on the collar, so they're fine with that. Or sometimes people add flowers.
"If they have a problem with other attire, we can work on that and get them used to it," Bradford said.
Bradford also warns that couples need to have realistic expectations.
"Some dogs are just not going to be a good fit," she said. "Some are just going to have too much energy, are going to be distracted, are fearful or are aggressive. But friendly dogs we can fine-tune."
Couples also have to keep in mind the wedding location. Not every place allows dogs, but a lot of places are open to it if you ask.
The future Mr. and Mrs. Wittman will be marrying at a Redlands venue that welcomes Cooper, who appears to be up to the job.
"Debbie's been coming over once a week and working with us to teach him how to lie down," O'Hara said. "She taught him 'watch me' so he'll look up or look at the camera.
"It's been going really well. He loves Debbie, He will do anything she says."
Next Blog: Choosing the Photographer is not a snap