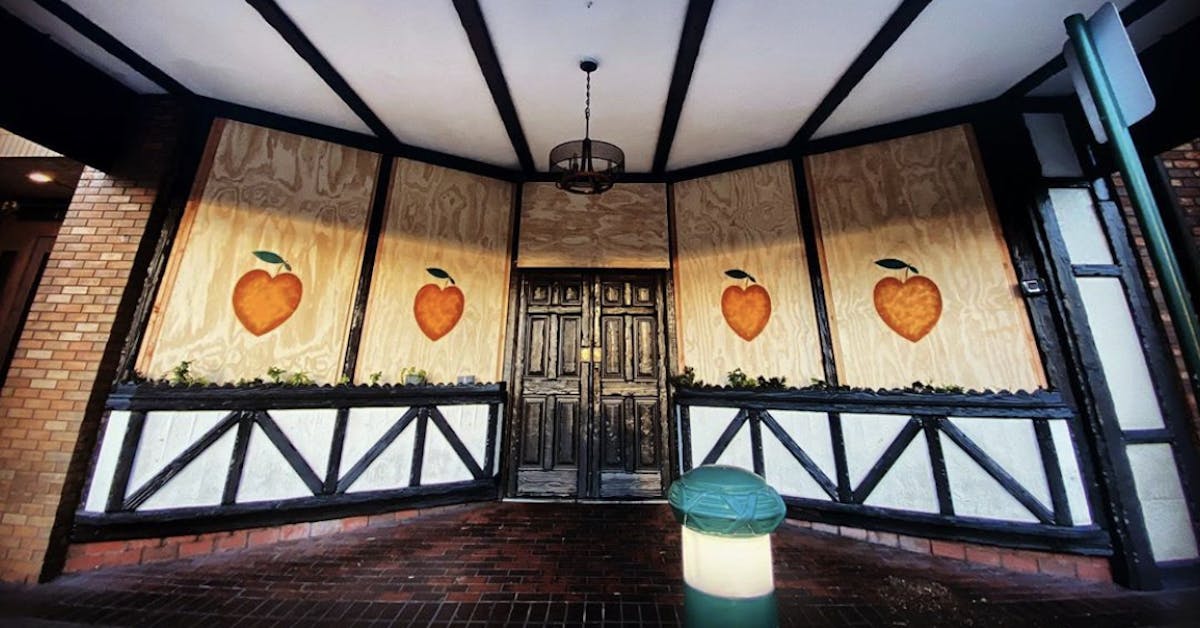 How to Navigate a Pandemic
Remember our favorite African Proverb? "If you want to go fast, go alone. If you want to go far, go together." Well, if this pandemic has taught us one thing it is that we are strongest together.
Many of you have asked at least one of the following questions:
How do I help?
Is there any help for my business?
Where do we go from here?
Hopefully we are able to help direct you a little better. Please email us with any questions you may still have. We are always willing to hunt down an answer for you. customerservice@aboutredlands.com
How do I help?
All local everything!

The biggest way you can continue supporting our community is by choosing local FIRST. Corporate may be easier at times but that money does not circulate back into our community and they have enough funding to survive. By choosing to spend your money with small local businesses you are not only helping our economy but keeping the mom-and-pop shops we love afloat.

Want to order tacos from Oscar's or Don Orange, but started your virtual happy hour a little early? GrubtoGo will take your order online, pick it up, and deliver to you within an hour (gratuity included).
Don't let your fur-babies go without. This is a stressful and strange time for them too. Furry Face is still here to help (curbside pickup). They have you covered from dog/cat food, treats, toys, to CBD products to reduce stress.
Need to get the kids Easter baskets together? Kissui is offering delivery and curbside pickup - prebuilt baskets available or customize you own. Jacks Toy Shop is also doing curbside (10% off for pickup orders) and free delivery to Redlands. Jacks will build you a custom Easter basket all they need is your name, phone number, amount you'd like to spend, if a basket is needed, gender (optional), age, and a few likes of the child. Star Tulip Stuffies... House of Fine Stuffed Animals offers curbside pickup for purchases made online through their website. They have Easter flags, Douglas plush dogs, a few Wild Republic plush wild animals and Spring Barnyard animals for Easter. Easter basket choices coming soon. Board & Brush is making adorable totes filled with plastic eggs and goodies for only $35! Reserve yours via email redlands@boardandbrush.com. They'll be ready for either curbside pick up or local delivery between April 5-11.
Keep your normal routine, but get creative. Did you have date night every Thursday? Get a gift card from La Volata, Rok n Fondue, The Royal Falconer, or Olive & Citrus by emailing reservations@oliveandcitrus.com or wherever you would typically go and use it once we can all be within high-fiving distance again.
Purchase a "Redlands Strong" sZhirt for $20 to help the Support Local Movement. Available for purchase at Oscar's Mexican Restaurant, Olive Ave. Market, Saverino's Italian Deli, International Day Spa, Escape Craft Brewery, Gourmet Pizza Shoppe, and Badger Bowls. (more locations will be aded as we hear about them)
Are you just seeing dollar signs reading this list? Though it is wildly important to continue spending money locally, there are other ways to support small business. Use your spare time positively to share local business' social media posts - you may not want what they are offering but your friend from Elementary school might. Next, leave a review for your hair stylist, dentist, or event planner. Salon 413 Hair Studio, The Rose of Sharon, Danielle Castro of Danidigshair, Redlands Family Dentistry, Paulson Orthodontics, Cross + Swan Events... we could go on forever! But the point is, we KNOW they would appreciate your review and support.
Lastly, DONATE. Our hospitals are running low on supplies and are even being forced to ration. If you have spare gloves, face shields, gowns, masks, etc. please give them to our hospitals. Contact hospitals directly. Sewn masks are not accepted as donations, as hospitals can only use medical grade supplies. However, nurses, grocery store employees, and ambulance companies are accepting hand sewn masks and are greatly appreciative.

Please be sure to check out our list of local restaurants and specialty shops, like White Horse CBD, International Day Spa, Furry Face and Lot22 offering curbside pickup and delivery. We update it daily!

Bonus: Ixchel Triangle is currently offering a promo code for FREE shipping "shiphappens"

Is there any help for my business?

Short answer, YES!

Monday The U.S. Chamber of Commerce called upon lawmakers for MORE action.

"We need big, bold policy moves now to ensure businesses continue to function, meet payroll, and keep American workers employed," said Tom Donohue, the Chamber's CEO. "We must not let this public health emergency leave a lasting, permanent impact on our economy, small businesses, and American workers."

The U.S. Chamber is proposing to suspend some rules and regulations to make it easier and faster for small businesses to be able to get the emergency loans some will need to survive.

And it's asking the government to cancel payroll tax payments from March through April so business can keep that money.

Be sure to check out our list of resources for small business owners.

Where do we go from here?

Our Community: What happened to you during quarantine that was positive? We propose making personal growth a permanent thing. Were you were able to find balance between work and family? Maybe you went on more hikes with your dog, or had virtual happy hour with your great-aunt. Hold onto the things that made your life happier. A great example of this is my own husband; he was more productive working from home and got to see our daughter throughout the day. As the disturbing saying goes, there is more than one way to skin a cat. Going forward, let's stand up for what is best for us and our future. Let's make finding balance our goal.
Local Businesses: This is the time to reinvent ourselves. Our consumer's lives have slowed down, and they finally have the time to focus on what is in front of them. Shift your marketing strategy from the sale to value content. Your supporters will love you even more once this is all over! So, how can you educate your audience? Hairstylists, maybe you can virtually teach your clients how to avoid frizzy hair. Salon 413 Hair Studio shared a fabulous tip on rinsing your hair with cold water at the end of your shower to reduce frizz. Maybe you can post something to entertain your audience? For example, Tory Jones (owner of Ixchel Triangle) did an IG Live baking class. Does it have to do directly with selling her beautiful bags? No, but it shows a new side of her and builds her story to her customers. Cocoslusciouslashes also did a great job on making people pay attention with her meme and TikTok post. Remember people buy from people, not hard selling businesses and advertisements.
When all is said and done, we have each other! Our community will grow and become stronger as long as we continue to nurture it.
Happy social distancing everyone!
---
Related Articles
05/26/23

by

Guest Writer

01/09/23

by

Guest Writer

01/18/23

by

Guest Writer

01/01/22

by

Guest Writer