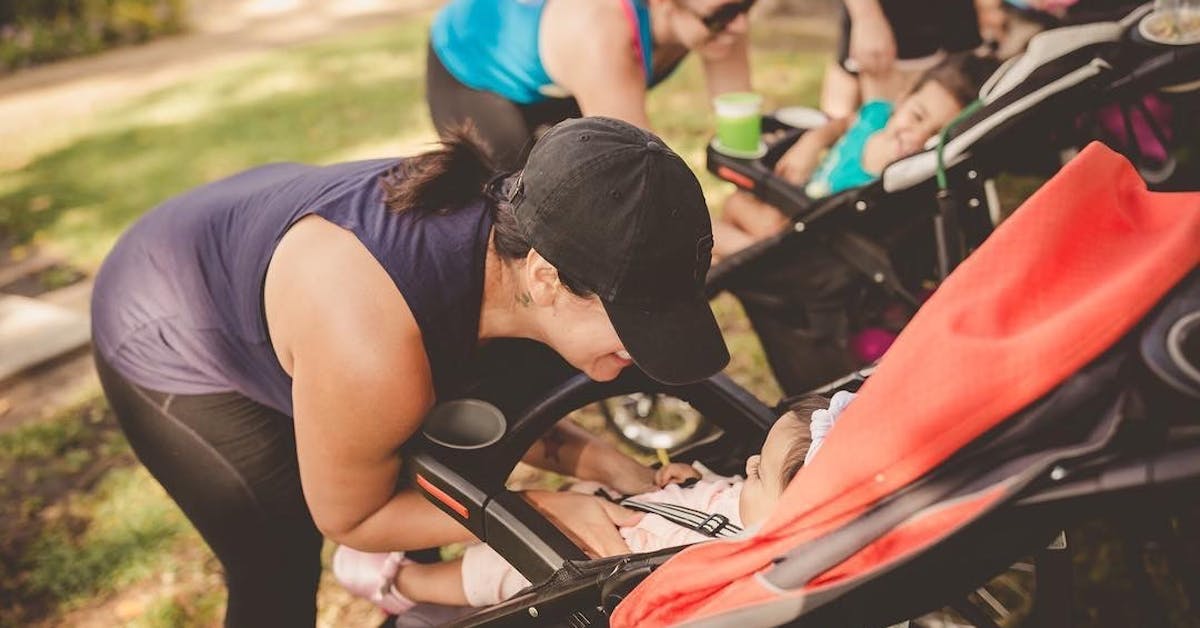 Mom Hacks by Mamas for Mamas
Our FIT4MOM mamas were asked to share some of their favorite 'mom hacks'. (some gave tips/advice). Lots of great responses came in — including tips, advice, and more! We are excited to share with you!
Motherhood is 24 hours a day - 7 days a week - 365 days a year. Whether you are staying home, working from home, working out of the home, in school or a mixture of all of these things, it is constant and it does not stop.
Anything we can do to make our lives a little (I mean even the slightest bit) less chaotic, is GOLDEN. How incredible is it that we can learn from each other? I mean, why reinvent the wheel, right!?
23 Tips for Real Moms from Redlands Moms
While no one mom hack will save every day, having a few tricks up your sleeve can give you some time-tested alternatives to help you get through the day. From finding ways to save money to being more efficient with your time, these tried-and-true mom hacks shared by real Redlands moms provide some helpful ways to make momming easier and fun. (Yep, we said fun!)
1. Find mom friends!
Motherhood can be so lonely, but it doesn't have to be! Having someone or a group of people to relate to you makes it SO much easier. Here are some simple ideas to making mom friends:
Join a Moms Group — like FIT4MOM. This is an easy way to connect with other moms who often have a kid or kids of similar ages. Not sure if FIT4MOM is for you? Try the first class for free!
Start a No-Obligations Book Club. This isn't your hardcore book club with monthly meetings. Rather, it's a simple way to simulate a conversation between fellow moms. Pick a book that's light-hearted. Make book club check-ins hassle-free (even a simple text message group works). 
Join a Mom's Group. Mom's groups (like MOPS) are a great way to connect with fellow moms and get support. Some gatherings include kids and others are mom-only activities.
2. Prepare ahead of time.
Have a diaper bag ready the night before so mornings are easier for spontaneous park play dates etc.
3. The emergency suit.
One of my proudest MOMents is when we have emergency swimsuits in the car — because #californialiving. You never know when someone will offer to take you swimming, beach, pool, water park etc. You can even change it out with the seasons so you have some winter gear for when the snow hits the mountains.
Summer Gear
Fall/Winter Gear
Warm Coat
Waterproof boots
Extra socks
4. Extra clothes!
Always have extra clothes in your car- even when your kids are almost 4! At a bare minimum, a change of underwear is grand, but the best backup survival kit includes:
Underwear
Pants
Shirt
Socks
Shoes
Snack
5. Save the important numbers.
Put the poison control number in your phone! We never had to use it, thank goodness. But I can't imagine trying to look it up in an emergency.
6. A kid-friendly car MUST.
Kids get antsy while you're driving. And there are few things worse than being stuck in traffic listening to your kids whine. While you won't be able to avoid every meltdown, having some go-to kid-friendly car activities and toys on hand is a lifesaver. These could include:
7. Don't do it all yourself.
Pre-cut veggies from the store. #gamechanger
8. Use your support system.
Never be afraid to ask for help. It doesn't make you weak. And, it'll make fellow moms feel ore comfortable asking for help too, which helps you build an even stronger community.
9. Be confident in YOUR choices.
Always remember you know what is best for your child. Ignore what others say about how you have chosen to raise your own kid — especially ignore people on the internet!
10. Motherhood is not a competition.
Don't compare yourself to other moms, especially on social media. We all cry, have meltdowns, a dirty house, and more! No one is as perfect as they seem. 
11. Invest in cute, strategically placed baskets.
I have a beautiful wicker basket in my living room. I throw the clean laundry that's accumulated on the nearby chair in hope of being folded into the basket when company comes over… #momlife
12. Incentives are your friend.
We have older kiddos and we change the wifi password weekly. In order to get the new password, they have to complete their task list (from cleaning to doing their laundry to helping in the kitchen with breakfast, etc…).
13. Get out of the house.
Go for a walk and breathe in the fresh air. We live in Southern California where sunshine is plentiful. It's amazing what going outside can do for you and your kids! Even just a little vitamin D can make a world of difference in boosting everyone's mood. 
Discover 18 Different Local Parks Right Here in Redlands!
14. Don't forget about you when planning outings.
Mama needs food too! Get the dry snacks packed the night before and have the cold ones in a bag ready to go. In the morning, all you'll have to do is grab the ice packs and add to the bag to go. 
Having food on hand is good for everyone, helps when in the car or out at the park and you won't need to stop for lunch because you planned ahead! Not only does this save you time, it saves you money. 
BUT — don't forget to pack some food for yourself. All too often we moms worry about everyone else and don't take care of ourselves. If you are hungry, it's a lot harder to enjoy the moment. 
15. Make time to relax.
I put my kids down for a nap and then I set a timer for 30 minutes for me to do whatever it is that will relax me while I have some alone time. Whether that's reading a book, watching a show or just closing my own eyes. It's important to set aside the time for yourself so YOU are energized as well. It's so important to refuel your own cup, Mama!
16. Shopping service.
Instacart. So you get only what you need. Unless you like grocery shopping, then bravo, Mama! You're my hero!
*Local Choice: Suzie Q Shops for You is a local version of Instacart with zero markups, monthly or sign up fees. Suzie Q is a local licensed personal grocery shopper/delivery service. She can pickup prescriptions, shop at supply stores and pickup food from any restaurant!
17. Dishwasher.
Buy dishwasher safe-everything! (The same goes for laundry. Dry clean? Handwash? It you have time for that, we applaud you!) 
18. Command hooks...
These simple little hooks can be used to hang bibs, or just about anything! This is a great way to help organize.
19. Clear Storage Bins.
Use Zip-loc or reusable bags to store puzzle pieces in when done using, then store them in a clear plastic bin. Keeping toys with multiple pieces contained is so much easier than having to risk the puzzles being turned over after just cleaning them up! And the clear bins allow you to see what you have so they don't get forgotten. 
*Pro Tip: Keep resealable single-use bags in the diaper bag. These come in handy OFTEN for dirty, wet clothes, or stinky diapers. Everyone in the doctor's office will appreciate that you've put that gross diaper in a sealed bag instead of just throwing it in the trash.
20. Make cleaning up FUN!
Blast some tunes and get the kids involved. By showing them that cleaning is fun, rather than daunting, you can make the task an event everyone wants a part of. 
21. Cool that baby down!
A clip-on battery-operated fan and some gel ice packs behind a muslin blanket for the summer works amazing for our hot Southern California days!
22. Postpartum is hard.
And it doesn't just stop after 6-8 weeks of "being cleared." This isn't really considered a hack, but it is so important to remember as a mama… You matter too! Your health matters. Your heart and your mind and your soul… they matter. Take care of them, too. 
23. Seek out kid-friendly restaurants.
Eating out with kids can be stressful, but it can also be fun! It's a great way to help your child develop social skills while also giving mom a break from cooking and dishes. The key is to pick a kid-friendly restaurant. 
Discover the best places to eat with kids in Redlands!
Share Your Mom Hack!
Do you have a mom hack you swear by? Let us know! We'd love to add it to the list. 
---
Related Articles