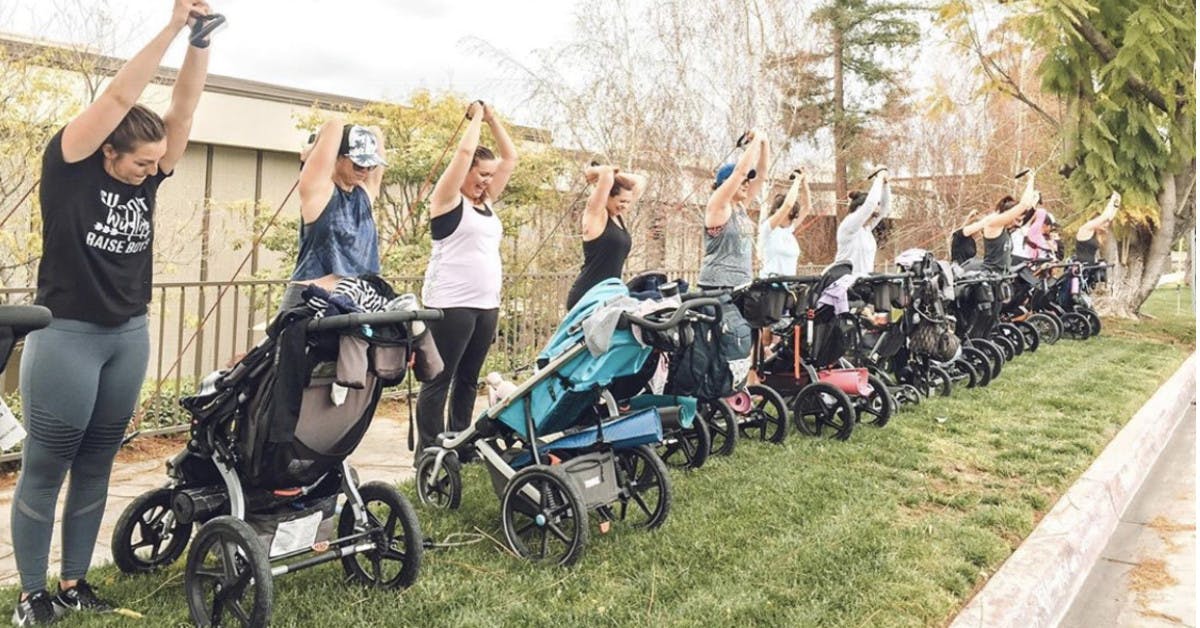 FIT4MOM: Moms Supporting Moms
Are you brand new to this whole 'mom' thing? Maybe you are pregnant, or a seasoned professional. No matter what your motherhood journey looks like, FIT4MOM has something for you.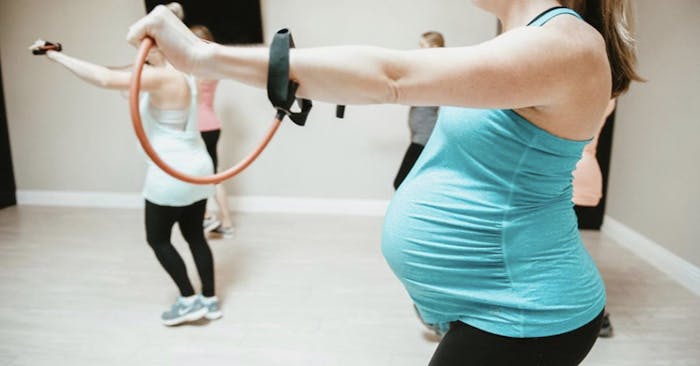 FIT4MOM is the nation's leading prenatal and postnatal fitness program, providing fitness classes and a network of moms to support every stage of motherhood. From pregnancy, through postpartum and beyond, their fitness and wellness programs help make moms strong in body, mind, and spirit.
Whether you are reaching a fitness goal, getting the babe out, or simply need a tribe, FIT4MOM is here to support you. If that isn't convincing enough let's run through a quick true and false...
FIT4MOM True and False
False: I will be running at Stroller Strides.
True: Workouts are planned for moms at every stage, and although you CAN run between stations, you can choose to walk.
-----------------
False: I need a jogging stroller for class.
True: Literally ANY stroller will do! But it helps to have a place to stash your mat/blanket and water. As long as your stroller will leave your babe(s) safe & secure while moving, it is perfect.
-----------------
False: My toddler won't stay in a stroller that long.
True: Okay true we don't know your kid yet, BUT, there are a lot of moms (me included) who have been shocked to learn their kids enjoy FIT4MOM classes. You'll never know until you give it a try! That's why the first class is free! (Pro tip: pack lots of snacks)
-------------------
False: My baby won't stay in a stroller that long.
True: Again, we don't know your baby yet, but a carrier might be your golden ticket! You can always strap baby to you. The added weight will only help your workout!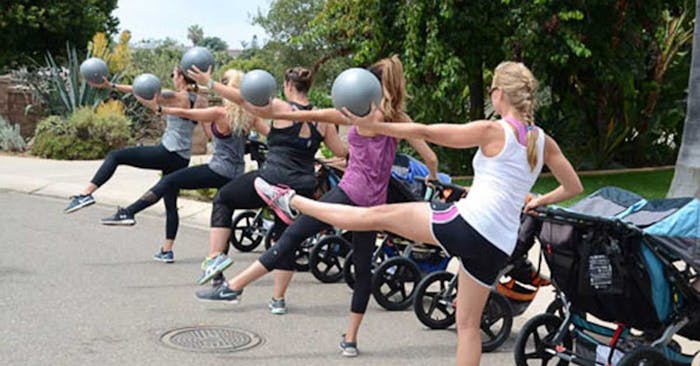 FIT4MOM Classes
First class is always FREE! Select the class you are interested in, create your account, and schedule your free class.
Stroller Strides® - a functional, total-body conditioning workout designed for moms with kids in tow. Each 60-minute workout is comprised of strength training, cardio and core restoration, all while entertaining little ones with songs, activities and fun! Each Stroller Strides instructor is skilled to meet you where you are mentally and physically. You'll leave class feeling connected, successful and energized! No more mama guilt! This class is all about self care in a supportive and encouraging environment.
Stroller Barre® - a 60-minute cardio and strength interval class designed to improve posture, stability, and mobility. The workout combines moves inspired by barre, ballet, Pilates, fitness, and yoga to help you regain your posture and alignment and strengthen your body from the inside out! Stroller Barre will help you reconnect with your body, increase flexibility and develop the core strength needed for motherhood.
Body Back® Transformation is an 8-week result based journey. You will focus on your mind and body improving your overall health and well being. The experience includes two 60-minute high-intensity interval workouts (HIIT) per week designed to challenge, empower, and recharge you. Additionally, pre and post fitness assessments are completed allowing you to see your progress and celebrate your accomplishments. Nutrition guidance is provided to educate and guide you toward healthy eating habits. The program also includes supplemental online workouts, accountability, and support. This eight-week journey will reconnect you to your inner strength and encourage you to believe in personal transformation.
Fit4Baby® - a program designed to strengthen the body for all the changes it will experience during pregnancy. The class includes cardio, strength, flexibility and balance training. Fit4Baby is designed to accommodate all stages of pregnancy and various fitness levels. These classes are for moms only. 
FIT4MOM Bonus:
Our Village - Our Village is YOUR place to... Support. Connect. Empower. Make a difference.
Our Village supports all moms, in all stages of motherhood. Each month activities are scheduled in your local area. Moms Night Out, playgroups, book clubs, family events, charitable events, and more are offered depending on your interests! Celebrate, find support with challenges, and be involved in your community with us. Together we can help each other find our common strength for motherhood!
Family Day at Stroller Strides® - Select Saturdays are family day! Bring the whole family to get the weekend started right.