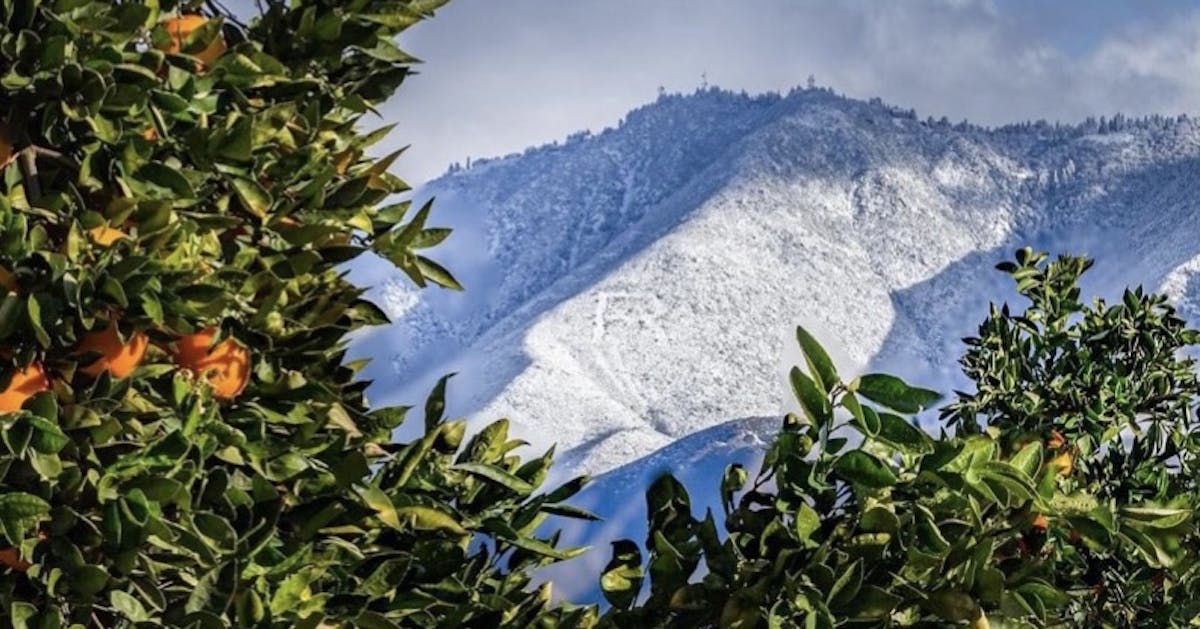 COVID: Through Our Local Business' Eyes
Do you know someone who owns a local business? Are they your best friend, brother, or mother? Maybe they are a neighbor who you only see rushing to their car. Local businesses are made up of people within your community. COVID-19 and the shutdowns have effected them in every way. It is our hope to help the general public understand that things are not always black and white.
About Redlands encourages everyone to wear masks and maintain social distancing standards outside of their own home. COVID-19 is real, and it is up to all of us to keep one another safe. That being said, as a community we need to support local businesses in whatever way makes us comfortable. Local business is what keeps Redlands, Redlands. You have endless options here -- buying gift cards, to-go, delivery, online shopping, shopping in-store (retail can operate at 20% capacity), the list goes on!
Briggs & Coops Coins
"We've needed to completely change the way we do business. We've lost a significant part of our business, which was more profitable. Our customers can no longer come into our store and browse. They need to know what they want when they get here. We only allow two parties in the store at a time and we do all our transactions in a small lobby or receiving area. We lost an employee because of his fear of interacting with the general public. We've even had to reduce the hours we are open." More on Briggs & Coops.
Batter Rebellion
"The amount of stress the shutdowns and COVID-19 have put on us as new restaurant owners is almost unbearable. Everything we have is wrapped up in this restaurant (financially and emotionally). We could not qualify for the PPP loan because we are so new, and we have not taken a single paycheck. Closure not only means losing our business but also our home. We lose everything we've worked for. As if owning a small business isn't tough enough, we have had to implement new to-go and sanitizing measures. We spend roughly $1,500 a month on to-go supplies. While all the additional sanitizers and cleaning products add an additional $500. It adds up fast!" More on Batter Rebellion.
Lot22 Olive Oil Co.
"We have been busy trying to keep up. We are thankful for the business, but the truth is the volume of business is deceiving. As a small business owner, we are having to work 3 times as much for half the amount. COVID-19 has forced small businesses to pivot to survive, but there are also layers of stress and work that no one sees. Developing new sales channels, managing health concerns, implementing "safe" practices for everyone while trying to interact behind masks adds a layer of difficulty and stress that is challenging.  We appreciate our community and the support they have shown us." More on Lo22.
The Pond at Casey Orchards
"This year has been tough for so many businesses. Early in this pandemic, we had to cancel and reschedule 95% of our weddings, and celebrations of life. We have had difficulty obtaining toilet paper, paper towels, coffee supplies, cleaning supplies, etc., for the small events we were able to have. We have listened to brides cry; just to turn around and listen to a wife crying over the loss of her husband, and how she couldn't have a celebration for his life. It is heartbreaking. We have four acres for events where people can spread out, which the shutdowns do not take into account. We've lost thousands in business, but are still more fortunate than many. We will make it, but so many won't. We pray for compassion for businesses struggling to survive, as well as those infected." More on The Pond.
The Energy Lab
"COVID-19 has challenged us to step up to serve an even deeper purpose -- physical and mental health since life depends on it! This mission has helped us get to know what our members are truly made of. They've seen us go to insane lengths to offer virtual and outside options without missing a beat. In turn, the relationships, and conversations that have developed as we work together to overcome obstacles have been more meaningful than ever. On the flip side, we've never been through more cords, chargers, batteries, and bruises as all day long zoom carts, music, and equipment are moving outside, up ramps, inside, cleaned, cleaned again, and cleaned one more time before heading back outside to do it all over again. We have seen more sunrises than ever too! We know where and when the sun will set, the direction the moon is going, and our laundry has tripled to include every outside layer imaginable. Most importantly, we feel life and every human experience being valued more than ever!" More on The Energy Lab.
Vasa the Studio
"I have to say, we have been more fortunate than most, and it has still been the hardest year we have ever faced -- even worse than our first year of business. Sales are down by almost exactly 50%, and we have had almost no new business (some monthly clients have stuck with us which kept us afloat). We have had to reduce all our staff's schedules by at least half. We received no County funds for being COVID Compliant (even though we applied twice). We did receive the COVID Compliant certificate after spending $3,000 to get the studio up to compliant standards, but still no financial help. We, like most small businesses, didn't get any breaks on our rent or utilities. If it wasn't for our students who stuck with us and paid regardless of our doors being closed, we would have gone under by July -- without any doubt." More on Vasa.
Evans & Co. Salon
"Our salon went from sixteen team members down to two by the time the third shutdown hit. We all fear the unknown within our industry. We went from survival mode to panic mode. We will forever be grateful for our clients, families, and friends who shower us with donations, and heartening words of encouragement to keep moving forward. Because of this, giving up was not an option. Evans & Co. Salon's legacy of giving back to the community will prevail! The mandate doesn't allow us to service our clients with treatments, haircuts, custom colors, or even retail them essential shampoos and conditioners. Do you know what we can do? Send them to big buck websites like Amazon and Walmart to purchase it all, or YouTube a haircut. Does that seem right? Hair Salons are essential. The importance of good hygiene, grooming, regular routine appointments, and one-on-one bonding is good for mental health." More on Evans & Co.
The Redlands Visitor Center
"All of the inventory in the Redlands Visitor Center is made by a local artist, crafters, or photographers. We are blessed to not need online ordering or imports. However, the Redlands Monopoly game came from Michigan. It was three months late because of COVID-19 related manufacturing shutdowns. Not to mention shipping was 2x more expensive. We are grateful for all those who love Redlands and supported the center by buying online, and in-store when we were allowed to be open. It's because of them Redlands' first and only Visitor Center is still standing." More on The Redlands Visitor Center.
Furry Face
"It has been super difficult to get product fulfillment, reach manufacturers, get timely shipments, etc. I'm grateful to have been in business for 17 years because I have loyal customers, but this isn't how I want to operate. I would not want to start a new business during this." More on Furry Face.
La Volata Pizzeria
"The real realities are these: converting to take-out wasn't super crazy because we had already been doing it. The challenges specific to takeout have been converting our seasonal menus online. Then there is updating hours and other important information on multiple platforms (and forgetting one or two the next time things change). We spend significantly more on takeout containers but have been able to hold our food prices pretty steady. For us, the most costly change has been outdoor seating. In the summer we quit lunch service because it was too hot and we haven't brought it back yet. In November we saw a 70% decrease in sales compared to last year because it was so cold. So we spent a couple of thousand on a structure which has helped tremendously! And as 'luck' would have it, the shutdown order came days after we finished the structure. The day-to-day challenges are moving furniture in and out so the tables are starting to wobble; the cost of propane has gone up and I am filling 8-10 tanks each week to keep people comfortable. Most significantly for staff is the decrease in tips due to the increase in takeout. Overall, however, I do feel pretty fortunate. At least it's not raining or snowing; the wind doesn't blow every night; our customers have kept us going. In fact, John Steinman purchased $2,500 in gift cards from us in addition to other restaurant gift cards for his staff at Loma Linda. We really do have a great little town." More on La Volata Pizzeria.
Ixchel Triangle
"The shutdown has affected us tremendously, and on multiple fronts. Our customers have been out of work, without income, therefore they are not spending money on goods or services. We typically travel every other month to Guatemala to work on design and production with our artisans, but land, sea, and air borders were closed to Guatemala the majority of 2020. The border closures, and subsequent closures of travel between cities, caused a damaging ripple effect in our supply chain. We were unable to transport weavings one city over, where the construction of our bags is done. We were unable to transport any finished products to the airport for export. Transport and export business was almost at a stop. The only way to get products moved was through a special permit; which had exponential costs and could only be obtained through illicit ways. Perhaps the most damaging of all is how badly this has affected our artisans. For us, the effects from the closure extend far beyond Redlands City limits. Our team in Guatemala literally had zero income from tourism from March through December. We tried our best to continue with production as usual, but with sales in the US almost stopped, and the inability to export products we were at frightening crossroads. For the length of these shutdowns, we have been sending money to Guatemala out of our own pockets and borrowing to keep them and our business afloat. What some might not realize is not everyone or every country has a safety net to rely on -- for many, it's do or die! If our artisans can't work, they don't eat. The economic effects of the shutdown were seen very quickly in a country like Guatemala. Our fear is if the shutdowns continue, our local Redlands community will be seeing these same effects." More on Ixchel Triangle.
The Frugal Frigate Children's Bookstore
"For us, like I imagine everyone, COVID-19 forced us to get creative very quickly. When we closed in March I was working six days a week alone, locked in the store answering the phone, and taking orders for no-contact pickup and free local delivery. It was difficult and scary, but seeing how the community rallied around us and adapted with us was wonderful." More on Frugal Frigate.
White Horse CBD, Redlands
"The COVID-19 lock-down has absolutely destroyed many businesses and lives across the United States. There should have never been a lock-down (in our opinion). We are thankful God has had mercy on us and provided for us through these times. COVID-19 has impacted our business probably 80%. We have really needed to get creative by offering local delivery and curbside pick-up. Because of local community support, and quick thinking, we were able to stay open." More on White Horse.
Kissui + Kith
"We have had to get creative on how to sell through the large amount of inventory we received during the full closure, which happened during one of our typically busiest times." More on Kissui + Kith.
Note: Retail businesses order thousands of dollars worth of merchandise far in advance! Kissui's busy times are Easter and Christmas. The full shutdown happened just before Easter. You are able to shop with Kith and Kissui via FaceTime, IG or FB messenger, calling, or online.
About Redlands Realty & Home Loan
"I started About Redlands Realty & Home Loan in January 2020. As if starting a business isn't hard enough, then COVID-19 hit; which drastically changed how we do business. No more in-person meetings, or being present for document signings. We had weekly educational seminars in our office that had to be reworked completely. We had to get creative and work fast! We had to rethink our marketing and Relationship-based business model. COVID-19 has presented lots of challenges and obstacles, but our spirits won't be broken." More on About Redlands Realty & Home Loan.
Out of respect, please avoid shaming, or forcing your opinion on others. Just because you have deemed a business safe or unsafe does not mean you have all the correct information. There are lots of moving parts typical citizens are not aware of. At the end of the day, try putting yourself in our local business owner's shoes.
Things that go a long way:
Compassion
Understanding
Grace
Kindness
Respect
If you have gotten this far, we thank you for taking the time to read about the other side. The About Redlands team values this community and its local businesses. Together we can THRIVE -- even through a pandemic.
PHOTO CREDIT: The ever incredible Bruce Herwig
---
Related Articles
08/09/18

Guest Writer