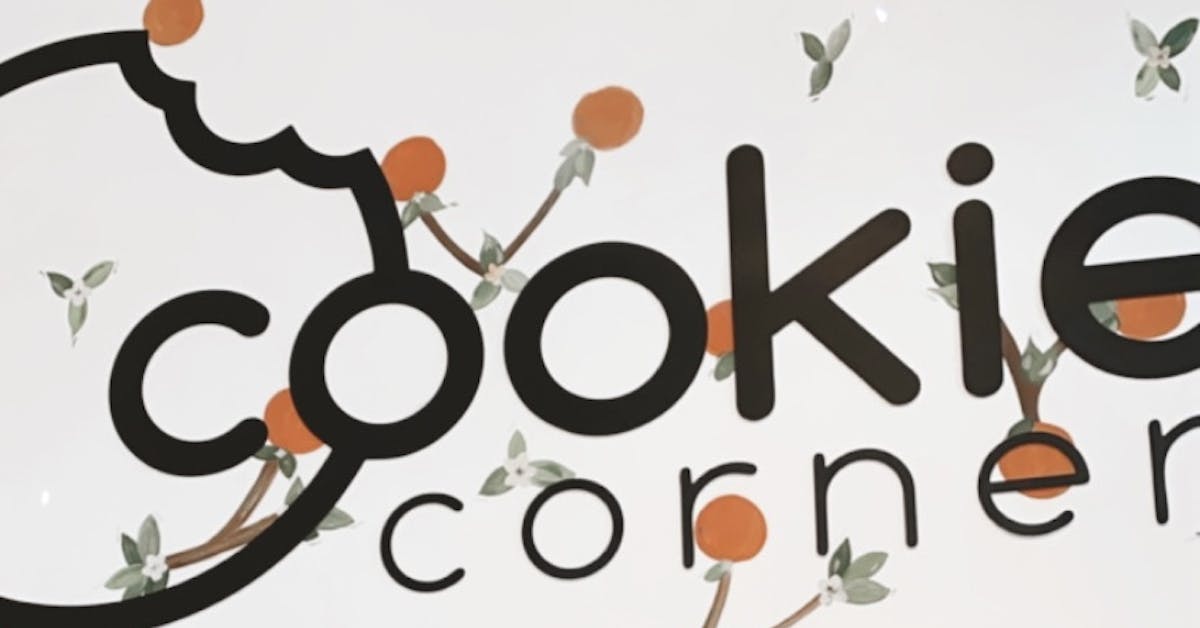 Cookie Corner – Home-made Goodness
They aren't just "another" cookie shop, they are locals specializing in giant, soft, chewy cookies.
Elise Williams, owner of Cookie Corner, has been a Redlands resident since age 4. She attended Redlands East Valley High School, went to college, and returned to Redlands to start her career. She also loved to bake cookies and created her own recipes. Friends and family encouraged her to start a bakery, including her husband, Matt, who agreed to be the business manager. She and Matt searched for a suitable spot and found a great location on Stuart St., in the former home of Vintage Red Rooster. They signed the lease In October 2019 and started renovating – turning an antique store into a modern cookie café. Cookie Corner opened on August 8, 2020.
Elise has an extensive cookie list, including seasonal flavors like Pumpkin Chocolate Chip and Holiday Sugar Cookies. Four flavors are offered each week. Chocolate Chip is always on the menu, but the other three flavors rotate weekly. Follow them on Instagram @cookiecornerco to see their weekly menu. The shop is an "open kitchen", so shoppers can watch the cookie-baking process. Cookies are made fresh daily. The bakery also houses a boutique where patrons can purchase Cookie Corner logo items as well as crafts from local vendors, such as cutting boards, candles, and soaps. Elise states her goal is to have a family-run business providing a great customer experience, where everyone feels welcome.
------------
Fun Fact: How does Elise stay so trim if she's around cookies every day? She is also a marathon runner for 9 years and has qualified for the Boston Marathon.
------------
Cookie Corner
100 West Stuart Street, Redlands
Hours: Monday - Friday 10am - 8pm, Saturday 10am - 6pm
---
Recent Articles
06/03/22

by

Guest Writer

05/05/22

by

Guest Writer

04/14/22

by

Guest Writer

03/11/22

by

Guest Writer