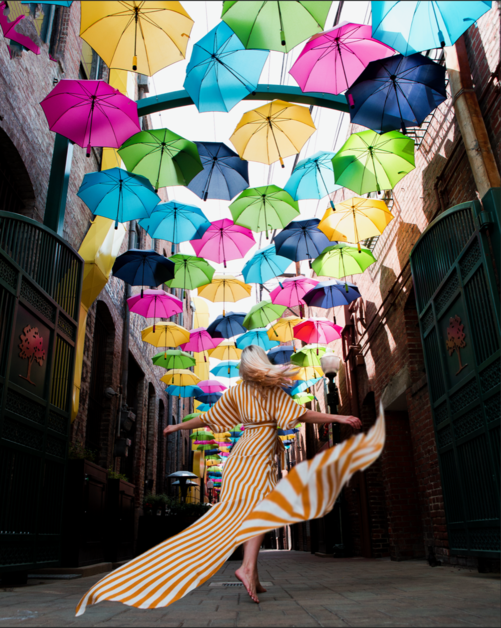 Redlands Downtown State Street District
Nestled halfway between Los Angeles and Palm Springs, Downtown Redlands offers the perfect mix of small-town charm and modern convenience. Our quaint community skips the touristy trappings of a retirement community and the traffic jams of a big city. Rather, we have a thriving restaurant scene, the longest running summer concert series that is free for all, Umbrella Alley, murals, clocks and more.
75+ Reasons Why We Love Downtown Redlands
The Downtown Redlands corridor is speckled with local parks, historic sites, old orange groves, and an Umbrella Alley. Held every Saturday morning, our Downtown's Morning Market hosts a wide variety of artisan vendors, pre-packaged food vendors, hot food vendors, certified farmers, and live entertainment. The Market takes place on East State Street between Orange and 7th streets and run from 8 a.m. to 11:30am every Saturday from March to December. The following list of Downtown Eateries, bars, breweries and activities feature some of our favorite local destinations.
Find the latest styles of home decor, up-to-the-minute clothing, skate and snowboarding merchandise, antiques, and personal services.
If you fancy the fare of an English pub, Greek cuisine, hot n' spicy Mexican food, or crave a hearty burger, our downtown restaurants and wine bars offer all that and more! Afterwards, take a stroll down our tree-lined streets and top off your meal with an ice cream or delicious specialty dessert.
MORE RESTAURANTS IN REDLANDS found here. SHOPPING AROUND REDLANDS found here.
Pick up a Redlands City/Downtown Map & the Downtown Clock Walk brochure outside the Redlands Visitor Center 24/7 across from the Umbrella Alley on Fifth Street.
PC| Orange Street Alley - Jackson Hall Photography
Shop, Dine & Experience Our Hometown
To help you better navigate Downtown Redlands, we've organized our list of restaurants, bars, and shops by street. We've found exploring one street at a time is one of our favorite ways to savor the town.
Orange Street
East State Street
West State Street
East Redlands Blvd.
West Redlands Blvd.
5th & 6th Streets
Citrus Ave.
Vine Street
Cajon Street
Stuart & Eureka - New Packinghouse District
Downtown Events
Never Miss What's Happening
Subscribe our the monthly "What's happening in Redlands this month" e-Newsletter and join 6,738 subscribers who love Redlands. Get insider tips on what to do and where to go.