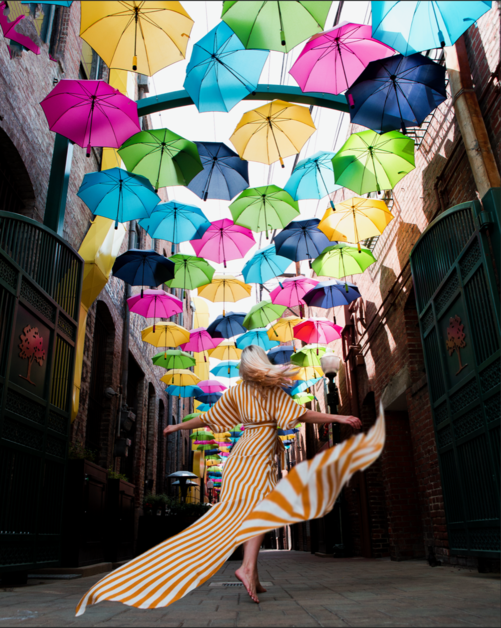 Downtown Redlands
Nestled halfway between Los Angeles and Palm Springs, Downtown Redlands offers the perfect mix of small-town charm and modern convenience. Our quaint community skips the touristy trappings of a retirement community and the traffic jams of a big city. Rather, we have a thriving restaurant scene and one of the longest running summer concert series.
75+ Reasons Why We Love Downtown Redlands
The Downtown Redlands corridor is speckled with local parks, historic sites, and old orange groves. Held every Thursday night, our Market Night was established in 1988. It still thrives to this day. The following list of restaurants, bars, and activities feature some of our favorite local destinations.
Find the latest styles of home decor, up-to-the-minute clothing, skate and snowboarding merchandise, antiques, and personal services.
If you fancy the fare of an English pub, Greek cuisine, hot n' spicy Mexican food, or crave a hearty burger, our downtown restaurants and wine bars offer all that and more! Afterwards, take a stroll down our tree-lined streets and top off your meal with an ice cream or delicious specialty dessert.
PC| Orange Street Alley - Jackson Hall Photography
Shop, Dine & Experience Our Hometown
To help you better navigate Downtown Redlands, we've organized our list of restaurants, bars, and shops by street. We've found exploring one street at a time is one of our favorite ways to savor the town.
Orange Street
The Pink Flamingo Bar
Romano's Italian Restaurants & Chicago Pizzerias
Citrone Restaurant & Bar - Manhattan meets Napa Valley. Prime meats and fresh seafood served. Received more Wine Spectator Awards than any Redlands restaurant over the past 14 years. Fine dining. 909-793-6635
Redlands Guitar Shop
Jersey's Pizza
Redlands Shoe Repair
Upscale Vapes
Kluddes Kitchen + Bar - 25 beers on tap including 6 rotating brews. 13 TV's showing all your favorite sports, full bar, and patio seating!!! Our menu has a unique variety of cuisine including Burgers, Sausages, Tacos & Veggie Selections. 110 Orange Street.
Royal Falconer
Kissui Baby & Children - Offering the latest must have items for babies, children and parents to be. Stop in to find everything you see online, but want to see in person first: shoes, clothing, nursing covers, cloth diapers, baby carriers and so much more. Gift registry and breast pump rentals also available! Kids and children's clothes. 5 East Citrus Avenue, Suite 102. Store front on Orange Street. 909-307-9500
Kith - Kith for women offers affordable clothing, accessories & gifts in a fun boutique atmosphere. We can help you style an outfit for your daily wardrobe or a special occasion. Short on time? Call us ahead of time and we will curate and pull options to be ready for you when you arrive! 5 E Citrus Ave, Suite 104. Store front on Orange Street. 909-307-3777
Sugarbee Cafe & Bake Shop serves delicious gourmet waffle sandwiches and paninis for breakfast and lunch and a fresh pastry case daily. We also specialize in amazing custom fondant cakes and desserts for every event! Our storefront faces Orange St. at the opening to the alley. 5 E. Citrus Ave., Suite 105. 909-335-3059. Store front on Orange Street.
Cheesewalla - Orange Street Alley
A Shop Called Quest
East State Street
Darby's American Cantina Darby's is a classic rock and sports themed restaurant. Serving American/Mexican fusion cuisine with a flare, made fresh from the finest ingredients. 40 different beers on tap including several made right here in Redlands. We also offer over 100 whiskeys from the old standards to the sought after high end favorites. 30 HDTV's. - 1 State Street Redlands. 909-792-2119
Ozels Jewelers
Harlo & State Salon
Principle Body Care - Treat yourself to sustainably sourced, organic, vegan, and cruelty-free formulated skincare and bath products which are handcrafted in small batches and in-house to ensure freshness. 8 E State Street
Principle Body Care - Truly natural skincare and bath products, handcrafted with responsibly sourced and 100% vegan ingredients at our shop located in Historic Downtown Redlands 8 E. State Street.
Seed Kids - children's clothing. 10 E. State St.
Speakeasy on State - Providing an exceptional historic event venue with quality in mind. Located in the Columbia building in downtown Redlands. Venue under 500. 10 E. State St. Suite 200-202
Don Orange Contempo Tacos & Tequila. 14 E. State St. OPENING MAY 2019
LeRoys - beachwear surf shop. 11 E State St.
Creative Insights Counseling - We are a full service, private practice psychotherapy office. Our therapists love helping you find the solutions to your current struggles. We work with individuals, couples and families. All ages are welcome too - children through late adulthood. If you've been thinking about working with someone - please give us a call. We look forward to helping you feel your best!
Nectar Boutique- Women's apparel. If you are looking for the hottest styles at the right price you have hit the jack pot. Nectar is a beautiful boutique for the ladies with tops starting at just $4.99 for basics. 12 E. State St.
Redlands Galleria
For Good

Wilson Jewelry
The State Restaurant
Sweet Memories Candy & Toys - Sweet Memories is more then just a candy and gift shop, it's a place that brings back childhood memories and creates new ones alike, with our ever expanding inventory of fun and silly candy, novelties and toys. It is our aim to offer an exciting place to shop laugh and just have a good time, whether enjoying an old fashioned bottled soda or one of your other favorite candies or toys its sure to be found at Sweet Memories. 24 E State St Redlands. 909-792-1832
Wok in Cafe
Sterling & Co
ROK N FONDUE - A new bar and restaurant in the heart of historic downtown Redlands, California. Volcanic rock cooking. Indulgent cheese and chocolate fondue. Imported and craft beer, quality wine, and the finest distilled beverages. 25 East State Street. 909-793-1919
Emerson & Farrar - extensive collection of new, estate and antique jewelry, or consult our team of GIA-trained designers, gemologists, jewelers and appraisers to design an heirloom quality custom piece that will be cherished for generations. 27 East State Street. 909-798-5888
Caprice Cafe- Mediterranean food at its best. Fine dining - heated patio. Bar inside. 104 East State Street. 909-793-8787
Fleur De Lis Gift & Home The décor is in a French motif and there are many finds from around the world. In addition, the boutique offers a selection of high-quality home decor, gifts, cards, children's items, jewelry, women's clothing, and handbags. 104 East State Street. 909-798-5363
House of Saints Salon
Intanity Airbrush Spray Tanning - Intanity Airbrush Spray Tanning offers a personalized, airbrush spray tan unique to each customer. Within 10-15 minutes each client will walk away bronzed with a tan that will last 7-10 days. We offer mobile services, as well as on location tans. 104 E State St, Suite D. 909-838-3213
Marc Piron Photography. 111 E State St, Suite 201. 909-263-7550
B & G American Contractors. General Contractor, Design Build, Construction Project Management. Karim Benjamin- President. 111 E State Street, Suite 206. 909-693-3383
Jax Toys - Toys are kid-powered learning products for newborns through school aged children combining multiple levels of learning in every toy with safety and quality standards beyond the national standards. 109 E. State St., Suite. 909-792-4909
The Blues
The Gourmet Pizza Shoppe - The Gourmet Pizza Shoppe opened in 1998 with the goal of providing a unique and high quality product in a relaxed and enjoyable setting. 120 East State Street. 909-792-3313
Citrograph Printing Company - With over 120 years of experience we have the know-how to get your print job done right. 113 E. State St. 909-792-3901
Cabinet Factories Outlet
JD Myers- Women apparel, housewares and gifts. We focus on artful home decor and chic clothes with timeless elegance. We believe in comfort and quality but most of all style for you and your home. 122 East State Street. 909-798-9166
Mountain Vista Optical
Pacific Premier Bank
Daryl's Pet Shop
State Street Dental. 211 East State Street. 909-748-7292
Nichos Ice Cream
Redlands Art Association. 215 E State St.
Bellissima Skin & Body Therapy
The Empire Barber Company - Shaves and haircuts.
Redlands Beauty Center - We carry salon hair products lines like Sebastian, Schwartzkopf, Redken, Paul Mitchell, Enjoy, Pureology, Matrix, and many more. RBC has been family owned and operated since opening in 1973. 221 E. State Street. 909-793-2328
Wells Fargo
Next Apparel - Women' s Apparel - Women's clothing, dresses, pants, shirts, Cannisse, Cheyenne, Bryn Walker, Flax, Banana Blue, Fenini, Stella Carakasi, Match Point, Pure HandKnit, CP shades. 233 East State Street. 909-792-3036
McDuff's
Muffin Top Bakery - We are a family owned bakery in the heart of Redlands. We specialize in vegan and wheat free options. We also offer a variety of sandwiches, including mock meats, soups, and signature coffees. Family friendly and great prices! 233 E. State Street.
Patio Barbershop
Litchfield Insurance Associates, Inc.. 300 E. State Street, Suite 102. 909-792-3300
Augie's Coffee House - Roasting their own beans, pour overs, pastries & more. 300 East State Street. 909-798-2255
Redlands Fitness Training
State Street Winery- We make all our wine here in Downtown Redlands. We offer tasting, wine by the glass or bottle. Live Music. Family owned winery established in 2011. 404 E State Street. 909-798-4300
Cotton Gin Fabric
Furry Face Cafe...A Very Cool Dog & Cat Store - Everything for dogs from 8 oz. up to 200 lbs. Incredible selection of anything and everything for dogs and cats. You've never seen a store like this! Dogs welcome!. 419 East State Street. 909-748-0777
Duane's Hair Designers
Elsewhere Salon - Elsewhere salon welcomes our guests into a stress free relaxing environment. Hair salon, skin care, make-up, waxing. 431 E State Street Redlands. 909-435-9172
Redlands Computer Center
Eden Hair Salon
Wild Hair Salon
Shear Perfection
Eclipse Salon
Redlands Sewing Center
Taco Shack
West State Street
Sunset Funeral Care
Bello Cristo Salon
GL Salon
Dhat Island Caribbean Creole
Mu Restaurant - Upscale Thai and Vegan restaurant. 309 W State Street
State Street Salon
Beloved Couture Bridal - Beloved Couture Bridal is a unique bridal boutique where you can find beautiful designer gowns 40 -75% off every day. The best part about Beloved, besides the prices, is that they are non-profit, all proceeds from the sale of their gowns are donated to help families care for loved ones dying of cancer. 329 W. State Street. 877-323-9762
Razor's Edge Salon
Arrow Staffing Services
Couture Salon
New York Pizza of Redlands
Arthur Commercial Press & Redlands Reprographics
Citrus Village Barber Shop
Saverino's Italian Deli & Market - Italian market with a full menu of hot and cold sandwiches featuring Boar's Head meats. Plus, lasagna and other delicatessen items starting at $3.99. Catering available. 617 W State Street Redlands. 909-335-6000
Breakfast Shack
Fitt Factory
Bliss Salon of Redlands
O'Flanary's Emporium - Art studio and gift shop. We have lots of handmade gifts, vintage items, holiday decor, furniture, etc. Tole Painting. 631 West State St
Redlands Chamber of Commerce. 47 N 1st Street and corner of West State Street. 909-793-2546
East Redlands Blvd.
Tartan Restaurant & cocktails - Famous Tartan burger! Lunch available 11am-3pm; Bar open 11am-9pm; Dinner 5-9pm. Steaks. Large outdoor patio. 24 E. Redlands Blvd. 909-792-9919
Coops Coin Collector Galleries - If you don't know your coins... Know your coin dealer! 21 East Redlands Boulevard. 909-792-2511
Parliament Chocolate
Noah's Ark Grooming
Redlands Vinyl Records and Collectibles
KB Korner Liquor
Signs Now
MacGuyz - iPhone and Mac repair. 414 E. Redlands Blvd. 909-335-5903
PC Place
West Redlands Blvd.
Redlands Decorating Center - A full service paint and decorating store offering Benjamin Moore paint, Hunter Douglas window coverings, custom draperies, bedding, upholstery, wallpaper and custom picture framing. 555 W. Redlands Blvd. 909-793-2488
5th & 6th Streets
Redlands Jewelers. Stop in for a complimentary jewelry inspection and cleaning and see for yourself how this small business started back in 1971, has expanded into what it is today. 1 North 5th Street on the corner of Citrus and 5th Street. 909-792-4016
Salon Motif
Homan & Stone, Inc.
Redlands Visitor Center - 14 Fifth Street.
Van Craeynest Working Factory - Van Craeynest designs and tools reach back to the late 19th century, both in origin and inspiration. Many of the machines and special tooling they use are over 100 years old, however, they are not the reasons for their exquisite work. Brilliance in all artistic endeavors springs from the knowledge of line, form and composition as well as a solid command of the tools and techniques used in working the medium.
Back Alley - coffee shop.
The Frugal Frigate, A Children's Book Store
The Living Root Cellar - Redland's only organic, cold-pressed juice bar! Acai bowls, plus all-homemade vegan food. 12 N. Sixth Street.
Star Tulip Stuffies...House of Fine Stuffed Animals - "House of Fine Stuffed Animals"-- the kind you normally find at gift shops at the zoos, aquariums, natural museums or national parks arranged by habitat. Also featuring decorative garden and standard sized flags and three-dimensional greeting cards and related gift-ware. 330 N. Sixth Street, Suite 101. 909-798-9313
Isabellas Ristorante Italiano - Elegant full service Italian restaurant. Full bar, extensive wine list, beautiful banquet facilities, outstanding vegetarian selections. 330 N.6th Street Suite 112 Mission Plaza. 909-792-2767
Visiting Angels Non-Medical Homecare
Joey Fernandez Salon
Evans & Co Salon. Evans & Co. Salon is a team oriented, upscale, customer service driven salon that specializes in modern hair color, fashion cutting, special occasion hair and makeup, skin care and lash extensions. 101 S. 6th Street
Citrus Ave.
Olive & Citrus Seasonal Farm to Table. Olive Avenue & corner of Citrus
Swoon Home - Furniture and Home Decor Boutique and Interior Design Studio. 316 E. Citrus Ave. 909-335-6011
A Rolling Stone
West of Texas
Mozarts Fine Gifts
Oscar's Mexican Restaurant - Oscar's Mexican Restaurant holds the distinction of being the oldest restaurant in downtown Redlands. Oscar's has a '70s feel to it with its' low ceilings, big wooden booths and grey paisley walls. 256 East Citrus Ave. 909-792-8211
The Energy Lab - The Energy Lab is not your ordinary gym. They are a health and fitness studio, offering personal training, small group training, and innovative and integrative core fitness classes, including TRX suspension trainer, Pilates, CycleOps Cycling classes, FitCore, HoopCore (hula hooping, Foam Roller Restoration, and Rejuvenation classes). They specialize in functional core fitness training and wellness from the inside out! Offering bootcamp events, cooking classes, kids classes, parties, T'ai Chi, meditation and relaxation. They train for longevity and healthy living! 304A E Citrus Ave. 909-798-1800
The Eating Room- The Eating Room is centrally located in Redlands on Citrus Avenue with a menu ranging in price from $4-12. Hours: Monday - Friday 7am-3pm; Saturday 8am-3pm; Sunday 8am-3pm and Rustic Teas Thursday-Saturday 4pm-6pm by reservation. Seating is available on a first-come, first-serve basis. The entire restaurant is available for parties of 20 or more with 48 hour minimum notification required. 107 E. Citrus Avenue. 909-792-5400
à la minute
Batter Rebellion
Open Door Escape Games. A live interactive escape room where you and up to six people have 60 minutes to decipher clues, discover hidden items, investigate a mystery and ultimately try and find the secret ESCAPE! 19 E Citrus, Suite 208. 909-747-4784
Crepes of Wrath
Performance Fitness Studio
Redlands Daily Facts
Alexis Victoria Salon and Spa
The District Redlands - Great beer, menu, and music. 19 E. Citrus Ave., Suite 101. 909-798-4101
Copehouse - 5th Street Alley Redlands. 🍳 Chef Rechou. Tuesday-Sunday 11am-kitchen closes at 10pm. Bar stays open up until 2am. 19 E. Citrus Ave Alley
Vine Street
Redlands Massage Therapy
The Vault Martini Bar
The Threshold Art Gallery
Bricks and Birch wood-fired pizza
Cajon Street
Fox Banquet and Events - Banquet and Events Center, restored to 1928 Spanish Colonial Revival style. 123 Cajon Street. 909-792-3888
Mon Amie Salon
International Day Spa - Massage, facial, waxing, hydrotherapy, body masque. 325 Cajon St. 909-793-9080
Paulson Orthodontics - Braces and orthodontics for children, youths, and adults. Fun and friendly atmosphere with the newest orthodontics has to offer. Serving Redlands and surrounding areas for over 50 years. Free exam for all patients. 219 Cajon St. 909-793-2603
Stuart Street
The Red Rooster Vintage Redlands - certified Annie Sloan Chalk Paint Stockist specializing in vintage, antique, industrial, farmhouse, shabby chic, and custom items. They also feature repurposed and refinished furniture, steampunk lighting, and home decor. 100 W. Stuart Street. 909-708-9527
Downtown Market Night
Thursdays 6- 9 p.m. (except Holidays, Thanksgiving, and the week between Christmas and the New Year) Established in 1988, Redlands Market Night has established itself as one of the most successful certified farmers markets in Southern California! Vendors vie to participate in the event that has attracted thousands of weekly visitors since its inception. Visitors are welcomed into an inviting atmosphere complete with brick sidewalks, historic buildings, and great musical entertainment. Crowds are pleasantly surrounded by over 150 food and merchandise booths, not to mention the downtown shopkeepers, every Thursday night.
Downtown Certified Farmers Market
Residents and visitors to Redlands who have a taste for fresh, locally-grown fruits and vegetables will find just what they're looking for Saturday mornings in Redlands historic downtown.
A new Saturday morning Certified Farmers' Market brings local growers to the city parking lot south of Redlands Boulevard between Fifth and Sixth streets near Ed Hales Park.
The market operates from 7 to 10 a.m. every Saturday, excluding holiday weekends.
Downtown Events
Never Miss What's Happening
Subscribe our the monthly "What's happening in Redlands this month" e-Newsletter and join 6,738 subscribers who love Redlands. Get insider tips on what to do and where to go.