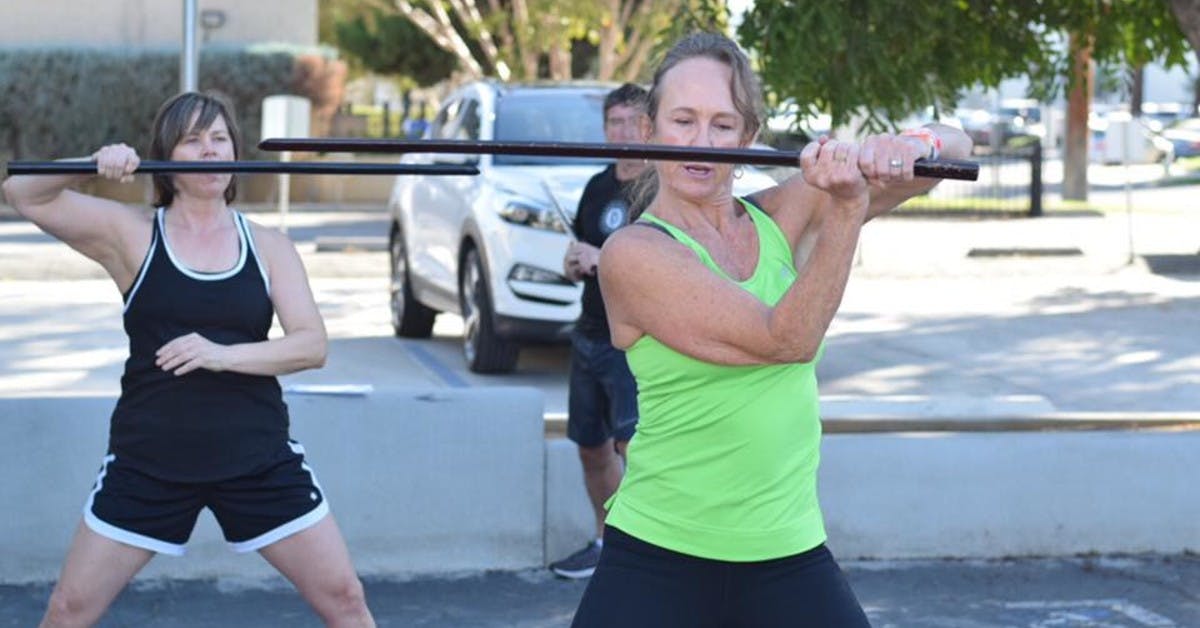 Family pictures, holiday parties, seeing people you haven't seen in a year are a few of the surface reasons we often decide it is time to get fit!
Feeling weaker physically than the previous year, immune system breaking down, somehow catching every cold that comes along, hearing about family and friends fighting (or losing) preventable diseases, feeling tired, low energy, feeling run-down in general are all VERY GOOD REASONS we often decide it is TIME TO GET HEALTHY!
Whatever your motivation, we have some fun, simple and life-changing ways to help you achieve either the fitness, health, overall wellness and vitality you might be searching for.
 What's even better, we have a few ideas for how you can do this in a "Non-gym" environment.
Three great ways to build fitness and health into your life without ever having to step into a GYM:
Start at home!

With everything you do, make it a game. Grab that case of water bottles and find a new home for it. Again and again ;) Get in your yard and get busy planting, digging, getting up and getting down. Carry your laundry through your house in small batches. When cooking add 10 squats every time you have to bend down for something and 10 push-ups every time you have to reach up for something.  Take the stairs 5 times up and down before you get to where you were going. And don't forget to practice your walking lunges up your driveway, to get your mail, down your hallway. It all adds up! Be mindful, this will only work if you do!

Plan outside adventures.

From cycling groups to running clubs and with all of the mountains around us, there is no shortage of soaking up the healing powers of nature while moving your body! We always told our kids to get outside and play; it is time to take our own advice and get outside and play! You won't regret it. A little bit goes a long way! Keep in mind, outside means dark or light, rain or shine, hot or cold and windy or smoky, stormy, smoggy, etc! Resiliency and the ability to handle all conditions is necessary for this to stick!

Discover a fitness COMMUNITY right in your own backyard.

Community, friends, and others on the same mission are the best starting points. Having someone who's got your back and will make sure you do what you commit to is one of the top indicators of a fitness program sticking.IT ALL BOILS DOWN TO ACCOUNTABILITY and having people who expect to see you, and are happy to see you, make it so much more enjoyable. Have a SCHEDULE and "calendar" your fitness time. It is an appointment with and for yourself, the most important kind of appointment you can possibly have!And make it FUN! Incorporate going outside and being with a group, playing ball, playing games, exercising your mind, and constantly mixing up your routine!Now you have all the components of a fitness program sticking, which means a healthy lifestyle lasting!Here is to YOU seeing beyond the ordinary and into your extraordinary!
The Energy Lab is a fitness community. We are a "way of life" as described by our members. We are not a gym, we are a mind, body, spirit experience that will leave you wanting more. We can help lead you towards a lifestyle of wellness that will not only make you look better but allow you to FEEL BETTER too!  Non-gym fitness becomes something you do, not because you have to, but because you want to!  Good news, there is never a bad time to start. Learn more about The Energy Lab here.