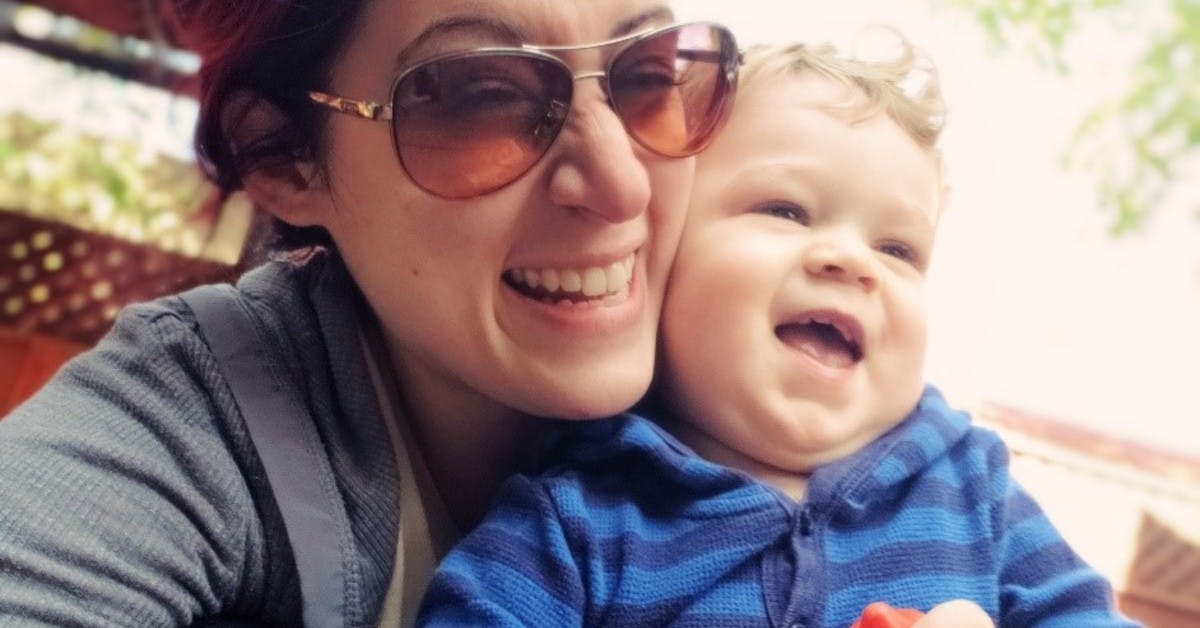 How Mindfulness Can Bring You Home
I was born and raised in northern New Jersey, 15 minutes or so outside of New York City. I love NJ and NYC and they will always hold a special place in my heart. Even though I was connected to my birth home and surrounding areas, there was this lingering feeling as I grew up that I did not quite belong in such a fast-paced, ever changing, always on the go, crowded lifestyle that was NJ and the metropolitan area.
At 20, I moved to Pennsylvania, where I stayed for 10 years.  I lived all over the state and loved it, especially Phoenixville, a small town 20 minutes west of Amish Country surrounded by luscious state parks, farms, and rolling hills for days.  I had finally found a place I could call home.  
At 30, I moved back to NJ for 3 years to be closer to family and friends, and from the moment I returned, I had lost that sense of "home" feeling.  Being close to those I loved was amazing, but I felt something missing deep down in my soul.  
In 2015, my father, who is retired and does free-lance writing, was involved with a documentary nominated in the Riverside International Film Festival. Off we went to Riverside, CA for 10 days. Growing up, I would tell my friends that I belonged in California and one day, I would at least visit there, if not move there. I started researching places to visit within seconds of booking our trip. We went to Joshua Tree, Carbon Canyon State Park, Santa Monica Pier, downtown Riverside, and so much more. We felt peace, tranquility, adventure, and more importantly, we both started to think, could this be a place we could call home?
When we got back to New Jersey, we talked about what it would be like to move to California. We decided to take 30 days.  Each day, we asked each other why we wanted to move, what the pros/cons would be, and if we still felt strongly about it.  We engaged in mindfulness daily to ensure we were making a thorough, non-impulsive, life changing decision. Each day we talked about why we wanted to move and why it would be amazing. Each day the pros outweighed the cons. And each day, we continued to say yes. 
That summer, we packed our bags, drove across the country, and moved to sunny southern California. We picked a house off the internet to rent and landed near the Sunnymead community in Moreno Valley.
My job had me traveling to Redlands, so through the San Timoteo Canyon I went each Wednesday to what I called "The Redlands". My co-workers at the time, which have now evolved into my amazing friends, would get a kick out of how obsessed I was with this little town in San Bernardino County, what I later learned was referred to as "the Inland Empire", or as the locals call it, the IE.  
Coming from Phoenixville/West Chester, PA, towns thriving with local businesses, restaurants, and amazing people, I never thought I could find another place I would want to call home. Until I discovered Redlands.
Redlands was everything we were looking for in a town. It had an amazing downtown section, filled with local businesses and restaurants. The town itself had an eclectic and inviting vibe. So many local parks, trails, and mountain views in each direction you looked. Within an hour or so in each direction you could be sipping endless mimosas at brunch in Palm Springs, hiking up to Bertha's Peak in Big Bear, renting a duffy boat to sail around Balboa Island, or eating at beach front restaurants on the pacific coast. It was perfect. So, in the summer of 2016, we moved to Redlands.
One of the first things I began to learn about Redlands was that they are an extremely baby and dog friendly town, double win since our tribe consists of us, a toddler, and a puppy. We were so excited to explore everything Redlands had to offer.  Through our exploration adventures in our new town, I discovered some fantastic local businesses. Here are three of my local favorites and why.
Kith is an eclectic, unique, local woman's clothing store and so much more that I just cannot get enough of! It makes my bohemian-hippie style fashion heart so happy. Their clothes are chic and they have revolving products and styles that all us local ladies love! The woman that work there are beautiful! They take their time helping you find amazing styles that are a "just right fit" for you. They sell awesome t-shirts with phrases such as "Do Hard Things", which is one of my favorite shirts.  When I wear it around town, I always get compliments on it and love sharing with people where I got it. As a woman, when I shop at Kith, I feel empowered and beautiful in their clothes, love that I am supporting a local, mindful business, and genuinely get excited to shop there and give back. Oh, and when I bring my toddler shopping with me he loves to play with the pretend kitchen they have while I browse around. Such a kid-friendly business!
And speaking of uber kid friendly businesses, just a few doors down is Kissui, my go-to place when I have to shop for Luke and other babies/children! They sell beautifully made clothes, accessories, toys, and so much more! They have the best local mamas baby-wearing while helping you find anything you need.
As a first-time mama, living in a new town, 3000 miles away from my friends and family, I cannot tell you how amazing it felt to shop for baby products and have "real local mamas (wearing their babies at work!)" to ask my zillion questions to. They also have an area where you can change your baby, breastfeed/pump, and it truly is a store where you can feel safe to let your kid wonder a few feet away. They also offer baby-wearing and cloth diapering classes!
In addition to all those amazing things I just mentioned, Kith and Kissui use local people as their models! Their Instagram feed is filled with the most amazing, beautiful, local people, that shop at their stores and love wearing their products. I love seeing other fabulous woman and kiddos in Redlands rocking their fantastic clothes and accessories!
And after you have done some shopping at Kith and Kissui, grab a bite to eat at Cheesewalla, just a few feet away in the alley. I discovered Cheesewalla at Market Night a few years back and fell in love! They make the most amazing and unique grilled cheese sandwiches and the line is usually out the door because it is well worth the wait! They collaborate with local businesses, such as Augie's Coffee House and incorporate their expresso beans into their BBQ Mac Grilled Cheese. That's right, BBQ Mac Grilled Cheese.  Let that sink in as you google their location because now you want one. And my absolute favorite thing about them is "Free Food Friday", where they drop off free lunch to a random local business. 
I mean, can these businesses and the amazing people that own and work there get any more mindful and grateful! These are local businesses that I feel are part of a movement that promotes mindfulness and connectedness within our community. I love that I am now a "local", not just because my little guy has made it on the Instagram pages of Cheesewalla and Kissui, but because our mindfulness has brought us to a town that now truly feels like home everywhere we go.
Being mindful has helped us navigate our life on a journey that led us to this amazing hidden gem of a town where we can now plant our roots, and call home. Mindfulness is so simplistic in nature that I fear this is why people often shy away from it. The more aware you are in the now, the more you are able to remain present. And what it means to remain present, is to not let your mind wander to the future or back to the past, but to be mindful in the moment and emotions of the now. Feel each experience in the moment with your entire being.
Life is a wave of emotions. The tricky part is to find the balance between high and low tides. I truly believe your environment can either support or hinder this delicate balance of life and it is crucial to settle in a place that not only you can call home, but truly feels like a home within your heart, soul and entire being.
Redlands is truly a town filled with local businesses that are mindful, grateful and give back to the community in countless ways. You too can incorporate mindfulness into your daily life! It is never too late to be mindful. Here are some of my go-to mindfulness activities for individuals, kiddos and families!
Read

Reading is always a fantastic opportunity to teach something new. Stop by Kissui and pick up this amazing book, called the ABC Mindfulness. Totally recommend this book to anyone with kids or if you are an educator! One of the best books I have come across in helping young children understand how to be mindful and what it truly is all about, in terms young children can understand and relate to, all while teaching the ABC's!

I Spy

Take a walk downtown and go on a "I Spy" mission. Call out random things you see, hear, and smell. Talk about how it makes you feel such as "Look at those oranges near that bench, I love how many oranges are locally grown in Redlands". Taking notice of your immediate environment and reflecting on it in the moment helps keep us grounded and in the now.

Communicate Accurately

Learning how to express wants, needs, and emotions appropriately from a young age can help support success with emotional regularity which will in turn also support success with academic and life goals across a lifespan. Sometimes, kiddos have difficulty expressing their emotions. Create a rock jar. Go on a treasure hunt looking for a variety of rocks.Once you have gathered your rocks, you can draw emotions on them such as happy, mad, sad, excited. Then, when your child is having difficulty expressing themselves, encourage them to pick a rock that helps represent how they are feeling.A symbolic object can really help a kiddo feel safe, identify and express difficult and challenging emotions in a positive way. The rock jar was an amazing activity that was taken from the ABC Mindfulness book mentioned above!

Breathe

Our breath is so powerful and we have the ability to manipulate our breath to help us calm, organize, and reach a point of balance emotionally. Take a deep breath .Hold it for a few seconds and then, let a "haa" sounding breath out as if you were emptying your lungs of all its air. When you take a breath in, take it in through your nose and feel the air on the back of your throat while drawing your belly button in towards your spine.It is amazing to me how much power our breath has. Please do not undervalue the power of your breath and how beneficial it can be to your mental health and body.

Give it a second.

When you begin to feel overwhelmed, anxious, mad, or any emotion that is not positive, take a moment. Acknowledge and respect your feelings.Remember, it will not stay this way forever and being mindful of what supports you during these emotions can help to maintain that balance when it feels like the flood gates are open. When we act mindfully, we are taking each moment that we are given and living in and for that moment, consistently striving to stay present and maintain optimal emotional regularity.
Note: Danielle is not affiliated with any of the businesses or products mentioned above. She is simply a truly passionate person that loves supporting local businesses all over the IE and the world!