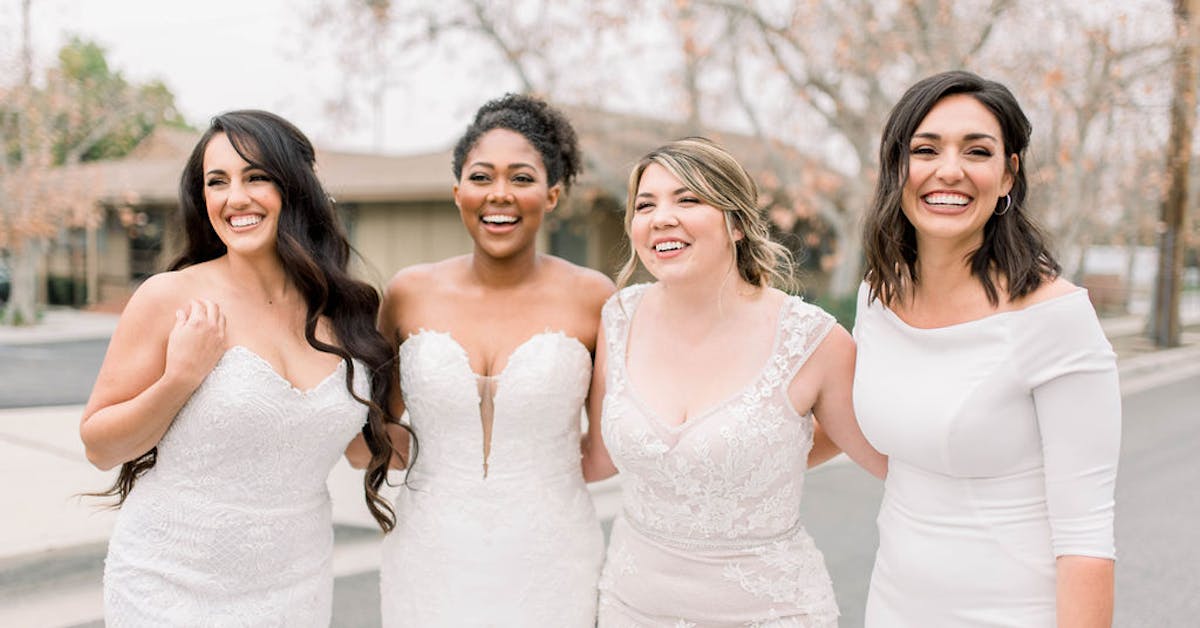 Five Wedding Trends in 2021
At Beloved Couture Bridal, our mission is to provide brides with a unique shopping experience, combining exquisite Bridal gowns with great prices all while raising awareness and funds for the Beloved Foundation. The Beloved Foundation has one mission -- to make life easier for families struggling financially as their loved ones battle terminal cancer.
We work closely with many design houses and high-end boutiques across the country to offer our brides only authentic designer gowns at 40-75% off and the profit is donated to families in Southern Ca. who are caring full-time for loved ones with terminal cancer. If you'd like to know more, please visit our website at www.belovedcouturebridal.com or reach out to us on insta (@belovedcouturebridal)
Okay, we know you've been waiting for the top trends! Here they are! Enjoy!
Top Bridal 2021 & 2022 Trends:
Micro Weddings

Micro weddings are still on the rise. A micro wedding is defined as a wedding with 50 people or less. This gives the couple more flexibility on the location, saves them money, and their wedding dress can be more casual. Wedding dresses that work great for micro weddings include tea-length gowns, puffed sleeve shoulders, jumpsuits, and silky dresses.

Off-the-shoulder

Off-the-shoulder gowns were popular 5 years ago and are making a comeback. The nice thing about off-the-shoulder gowns is that a lot of designers are making them detachable, which gives the bride options.

Transformative Gowns

These are becoming super popular with lots of fun options to choose from! Some gowns have detachable bows, removable trains, and the biggest trends are detachable skirts.

High Slits

High slits are becoming a real thing, and we are loving it! If you're looking to show some skin on your big day, this wedding trend is perfect for you.

Ruffles!

With 2022 right around the corner and venues opening back up, people are going bold with big ruffle on their gowns as a statement piece.
Which is your favorite trend currently? It can be from this list or any other trend! Make sure to follow us on Instagram for more tips!
Love,
---
Related Articles