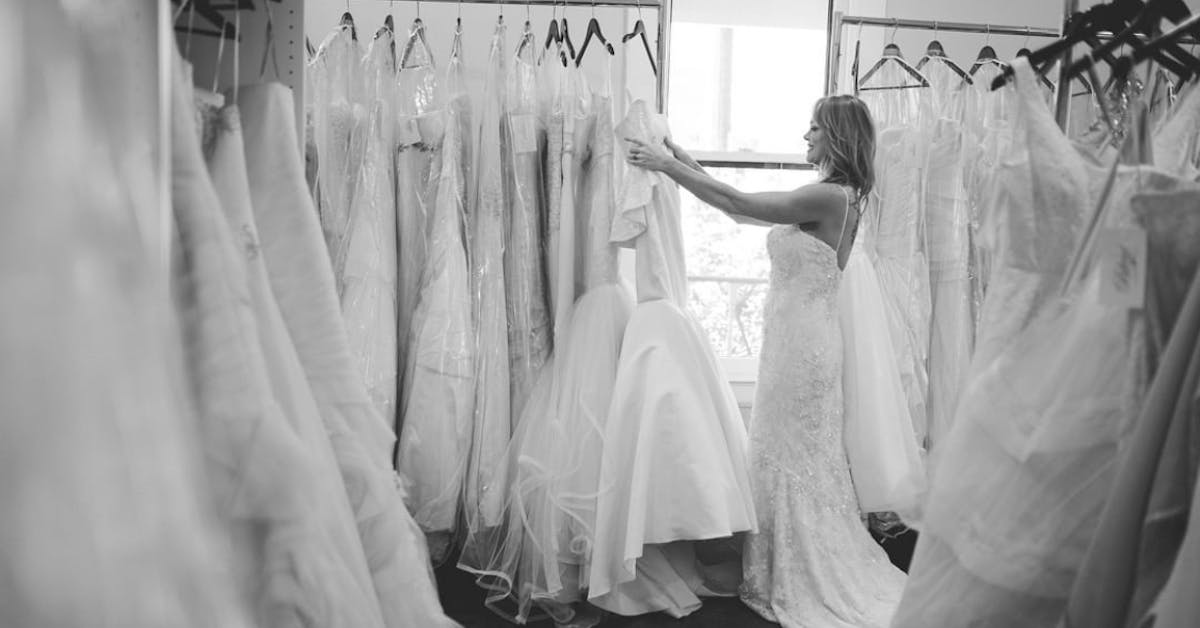 Beloved Couture Bridal: Where Your Dress Makes a Difference
Reasons to shop for your wedding dress at Beloved Couture Bridal: incredible designers gowns are sold at insane discounts, the money stays in the Redlands community, AND you help ease the financial struggle of families supporting loved ones with terminal cancer diagnoses.
The Beloved Foundation has one mission: to make life easier for families struggling financially as their loved ones battle terminal cancer.
Co-founder Jennifer Talbert-Miller knows firsthand how hard it is to be a caregiver: More than a decade ago, her mother was battling breast cancer, and Jennifer was devastated when her good friend Kerri Mitchell revealed that her mom had been diagnosed with melanoma, and it was terminal.
"You obviously want to be there, but there are other things that go along with it — a loss of income and emotional and financial stresses," Jennifer said.
At the time, Jennifer owned a bridal store, and made a deal with Kerri: She could quit her job in the corporate world to work with her, ensuring a paycheck while also being able to take time off to be by her mother's side. After going through this experience together, the women had an idea: what if there was an organization that assisted the families of terminal cancer patients, easing their financial struggles?
"I went home, sat down, and poured out a business plan of what it would look like and how it would work," Jennifer said.
The Beloved Foundation launched in 2009, and provides a maximum of $2,500 per month, per family, for up to three months. "What we want to see is that there's a plan in place once we provide the help," Jennifer said. "That might mean changing a housing situation, something that gets them into a long-term solution. We're a bridge between the short-term crisis and the long-term solution. "The nonprofit also holds an annual social worker symposium, offers support groups for children, and provides cancer care kits to low-income patients.
In order to help so many families, The Beloved Foundation operates a shop, Beloved Couture Bridal. Gorgeous dresses are donated by boutiques and top designers, including Hayley Paige, Essense of Australia, Allure Bridals, and Martina Liana. The gowns — all the latest styles — are offered at 40 to 75 percent off, with profits going back to The Beloved Foundation. 
"We don't sell used wedding dresses," Jennifer said. "These are gowns that have never been worn before. We want to provide the best quality dresses for brides."
The shop is open by appointment only, and focuses on just bridal gowns and accessories. The store is primarily run by volunteers, who go through training and commit to working a set number of hours.
"It's just like any other bridal shop, except we don't do ordering," Jennifer said. "We try to make it the same experience, but even better. It's a big purchase, it's a lot of money to spend on something, but you are able to make a difference and impact in the community. That's awesome."
Jennifer estimates that 70 percent of women who come into Beloved Couture Bridal choose the boutique because they know someone with cancer, or have been affected by it personally.
"They are very passionate about supporting and giving back with their wedding money," she said.
At Beloved Couture Bridal our mission is to provide brides with a unique shopping experience, combining exquisite Bridal gowns with great prices all while raising awareness and funds for the Beloved Foundation. 
Beloved Couture Bridal focuses on providing private appointments in our elegant boutique for Southern California brides who want the ultimate bridal shopping experience combined with an affordable price while giving back to the community. We invite you to learn more about us and we hope to meet you soon! Check out our website here: www.belovedcouturebridal.com.
XOXO,  
Beloved Team
---
Related Articles
02/22/23

by

Guest Writer

09/02/22

by

Guest Writer

12/03/21

by

Guest Writer

05/21/21

by

Guest Writer