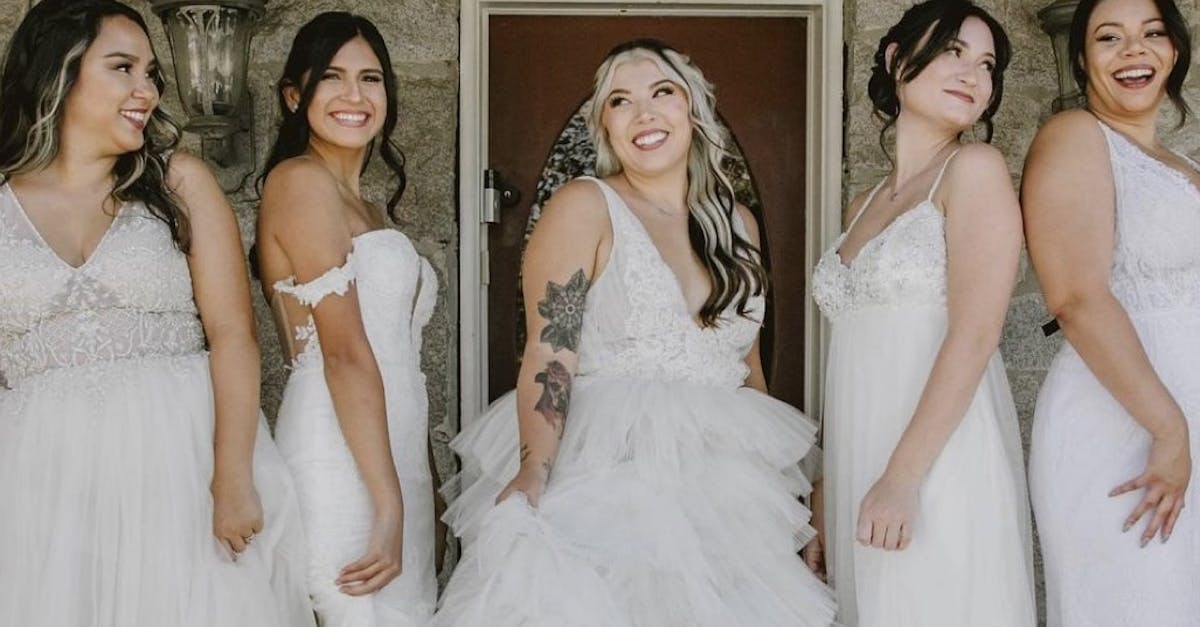 How to prepare for your bridal appointment!
Becoming a Beloved Bride is so much more than simply purchasing your wedding gown. At Beloved you can expect to find your dream dress, at an affordable price, all while make a difference someone else's life.
Beloved Couture Bridal strives for brides to walk out with their dress the same day with a lifetime memory and confident that they were able to give back. Joining the beloved family means that you said yes to giving back to a community. It means that you said yes to helping a family struggling as a result of terminal cancer. It means that your investment for your wedding will go far beyond the big day. Shopping for your wedding gown is a once in a lifetime experience you will remember forever.
It is our mission to provide brides with a terrific shopping experience at great prices all while supporting our foundation, Beloved. When purchasing your dream wedding gown from Beloved you are doing more than you believe. All the proceeds are donated to families located in Southern California, where brides have been able to help families affected by terminal cancer across 13 years.
Our Co-Founder Jennifer Miller owned a bridal store and made a deal with best friend, Kerri Mitchell whose mother was diagnosed with terminal cancer. Kerri could quit her job in the corporate world to work with her, ensuring a paycheck while also being able to take time off to be by her mother's side. After going through this experience together, the women had an idea: what if there was an organization that assisted the families of terminal cancer patients, easing their financial struggles? Beloved was born and though our shop we are able to help someone in need.
You're engaged to the love of your life! Entering one of the most magical chapters of your life, you're
wondering where do I start?
Luckily for you searching for your dream dress is the best part of wedding planning! So, let's start there!
Setting up your bridal appointment
You can choose from our 3 different experiences depending on your personal
preference. Beloved offers a VIP Experience, a Classic Bridal experience, and a Mini
Experience.
2. Choosing your group
a. We understand choosing your perfect dress is an important and big decision brides
want to share with their loved ones! Wedding dress shopping is such a once in a
lifetime experience, you should bring the people whose opinions you value the most
and who will support your choices.
3. Finding gown inspiration
a. Prior to coming in you can browse our wedding dresses on our pinterest account,
@belovedbridal and pin the styles you love. Feel free to look at other places as well,
our stylists love seeing your taste in gowns to understand your style vision for your
big day!
4. Dress appropriately.
a. Undergarments are important for your appointment. Your stylist will be helping you
in and out of the wedding dresses, so you want to be sure your underwear isn't
anything you would feel embarrassed to be seen wearing. We recommend wearing
skin tone undergarments and bring a strapless bra if possible. Shaping
undergarments such as Spanks are also important if that is something you are
interested in, as they will affect the way a dress looks on you.
5. Have fun!
a. Finally, remember that shopping for your wedding dress is meant to be a beautiful,
once in a lifetime experience. Set your fears aside and keep in mind that your stylist
is there to make you feel confident and comfortable. Have fun and enjoy yourself!
Don't be surprised if you find your dress on your first visit with us. Finding the dress
is like finding the guy, when you know, you can finally stop searching! It may be the
first dress you try on, or the one you revisited several times during your
appointment. It's okay to say YES and celebrate your moment.
---
Related Articles
07/09/20

Chante