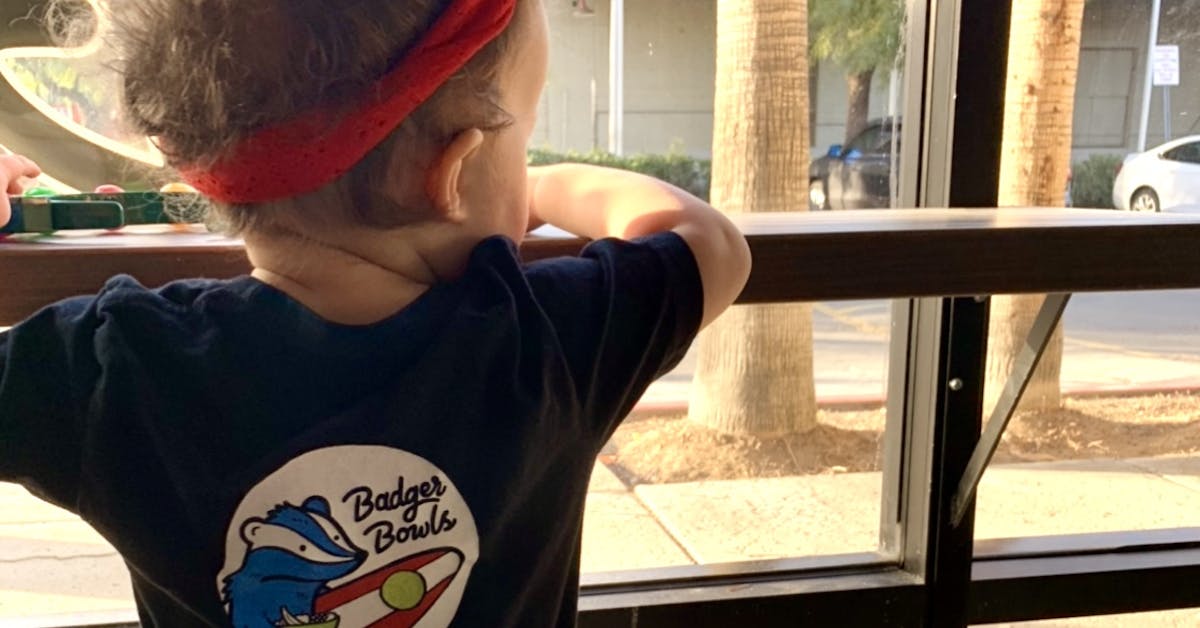 Badger Bowls: Join the Family!
Badger Bowls is a family run deli/cafe in downtown Redlands. Their mission is to be all-inclusive, allergy safe, and seriously delicious!
"Hello Everyone! We, the family of Badger Bowls, are so excited and ready to welcome you, our wonderful customers! Thanks for allowing us to take a moment to introduce ourselves. We are four generations of Redlands residents, with one of the members being THE BADGER.
First generation: 15 years of experience in family owned and operated restaurant and food service settings who is also currently a crossing guard to the children of RUSD.
Second generation: 25+ year RUSD high school teacher. Owner of two small businesses, one that brought the original candle company to town 17 years ago (Redlands Candle Company). Plus a locally made food line that was introduced 12 years ago, specializing in gluten free food items.
Third generation: Loma Linda University graduate, current dental hygienist in town with a passion for nutrition and a love of travel. Spending lots of time in tropical locations (internationally, and throughout Hawaii and California) is how her love of tropical foods and settings developed.
The fourth generation: a vivacious and intelligent 4 year old who is the motivation and drive behind the whole family. Seeing her grow and thrive has sparked the brainstorm to create a menu of healthy and more wholesome foods for toddlers and children.

With two members of the family diagnosed with celiac disease almost 10 years ago, we are very focused on dietary restrictions, allergies, and are proficient at avoiding cross-contamination. 
Badger Bowls is located in downtown Redlands. We have a wonderful corner store front with floor to ceiling windows with bar tops; indoor and outdoor seating to enjoy the weather with your healthy and delicious food selections. Our main goal when building this restaurant, (literally from under ground and up) was to try to be as all-inclusive as possible with the selections we are offering. You will find our menu covers a variety of food preferences, avoids common allergens, and appeals to all lifestyles, ect. We want every family to be able to come in and find something they enjoy.
You are vegan and gluten free, but your spouse is a carnivore that loves gluten? Not a problem!
Severe nut allergies, celiac, vegetarian, vegan? No issues there, we welcome you with open arms, and you can trust our extensive knowledge of cross contamination.
Whether you're interested in a 5- to 10-day cleanse or would love a fresh, warm pastry, we urge you to give us a try!
What is a Badger Bowl, you ask? All of our delicious menu items are locally sourced, originally created, handmade, and overseen by the Badger. We take pride in the presentation of our bowls, ranging from Acai/Pitaya bowls, to sandwiches, salads, smoothies, and much more. Your eyes will be drawn in by the bowls, and your taste buds will be thrilled by the taste! At Badger Bowls we have culminated the best parts of food from our travels to different parts of the world into a unique menu. We want to appeal to everyone with our offerings. Please reach out if you have any questions or menu suggestions.
BONUS:
THE Badger
The Badger, officially known as "The Shelli Badger." Shelli cares, and works hard for everyone, not just the people close to her. The Shelli Badger makes the impossible, possible. Her hard work and love is put into all the Badger Bowls' food. She personally oversees (and perfects) everything that goes out. The nickname was given to her by a family member over 10 years ago, and man did it stick! The Shelli Badger is hard to explain. You better get yourself down to Badge Bowls and witness it first hand, in her natural habitat.