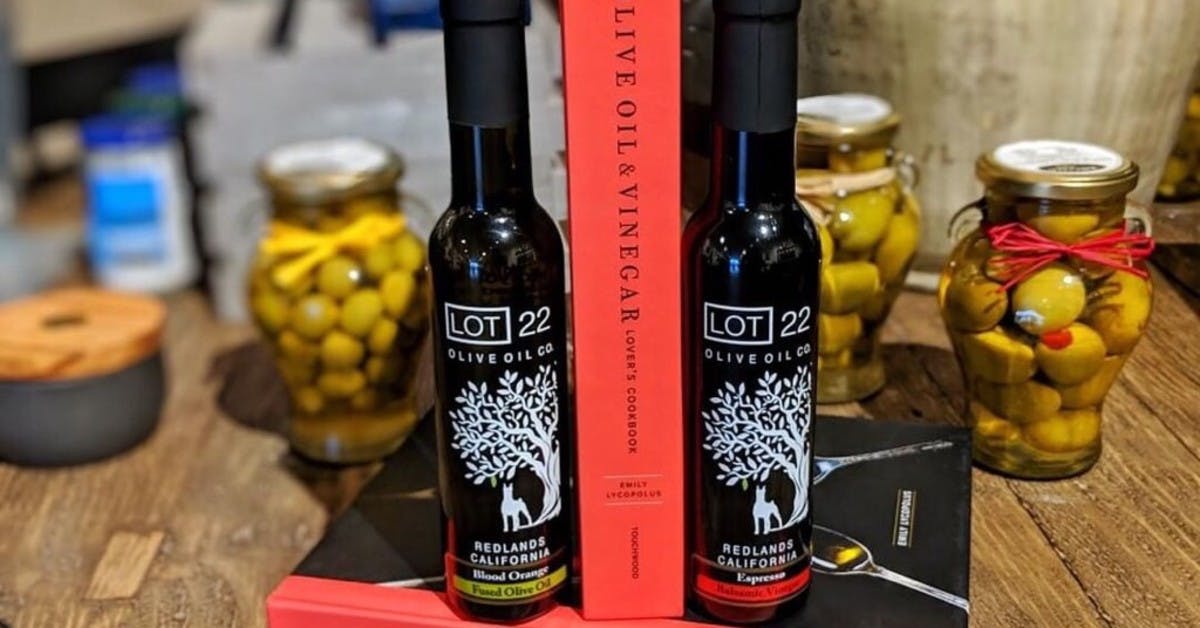 Lot22 Olive Oil Brownie Recipe
Are you looking for an excuse to buy some Lot2 Olive Oil Co. products? Here's your chance! These Lot22 Olive Oil Brownies use blood orange olive oil and dark espresso balsamic. Can you say, YUM?!
This recipe is from The Olive Oil & Vinegar Lover's Cookbook sold at Lot22 Olive Oil Co.
Olive Oil Brownie Recipe
1/2 c Blood Orange fused olive oil
1 c white sugar
2 large eggs
2 tsp Espresso dark balsamic vinegar
3/4 c Dutch process cocoa powder
1/2 c all-purpose flour
1/2 tsp baking powder
1/4 tsp salt
Preheat oven to 350°F. Line a 8x8 baking pan with parchment paper.
Combine olive oil with the sugar in a large mixing bowl. Add eggs and balsamic and stir until just blended.
Sift cocoa, flour, baking powder, and salt into oil/sugar mixture. Be careful not to over-mix!
Pour mixture into prepared pan and bake for 20 min or until the brownie starts to pull away from the sides of the pan.
Enjoy!
---
Recent Articles
11/29/23

by

Guest Writer

11/21/23

by

Guest Writer

10/26/23

by

Guest Writer

10/19/23

by

Guest Writer