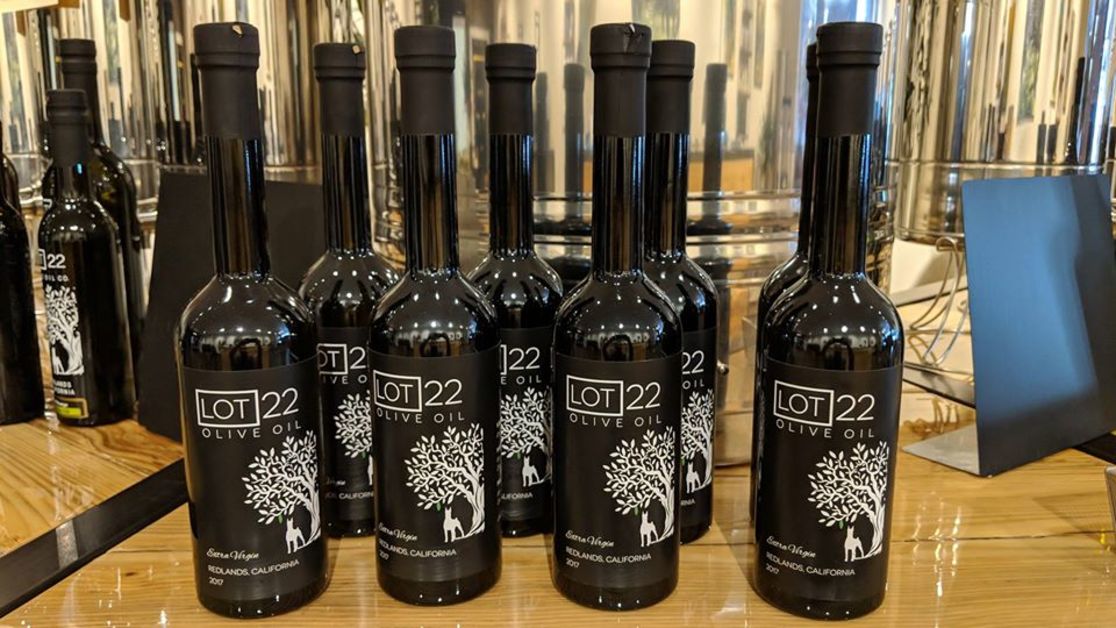 LOT22 Olive Oil Co.
We grow, produce and sell extra virgin olive oil in Southern California. We're passionate about knowing the source and quality of our food. Our team of olive oil sensory analysts and spice connoisseurs loves tasting high-quality condiments. Responsibility and high standards are what we look for in partnerships with other farmers and producers. We offer extra virgin olive oils (evoo), Agrumato's (evoo fused with fresh fruit), and infused olive oils; authentic white and dark balsamic vinegar from Modena, Italy in all sorts of flavors, as well as high-quality spices.
About Us
In 2012, we planted our first plot of Arbequina olive trees. Our small 2-foot cuttings quickly grew in the hot California sun. Three years later, we harvested a few buckets of olives and milled them in our kitchen. The olive oil was so fresh and full of flavor. It tasted so much better than anything we had bought in a grocery store.
Since then, producing great oil and educating people about olive oil has been our passion.
Informal gatherings in our kitchen morphed into oil tasting parties. At each event the same question seemed to arise, "Where can I buy some?" To meet the growing interest in our area, we've grown over 200 trees of multiple varieties. We manage and work our own grove (much to the dismay of our teenage boys) and pride ourselves on responsible farming. We educated ourselves in sensory analysis of the oil, best milling practices, and continue to network with the olive growing and oil producing communities. All in an effort to bring our community great olive oil.
We have opened a shop in our hometown of Redlands, California, where we sell extra virgin olive oils, white and dark balsamic vinegar, single-origin spices and more.