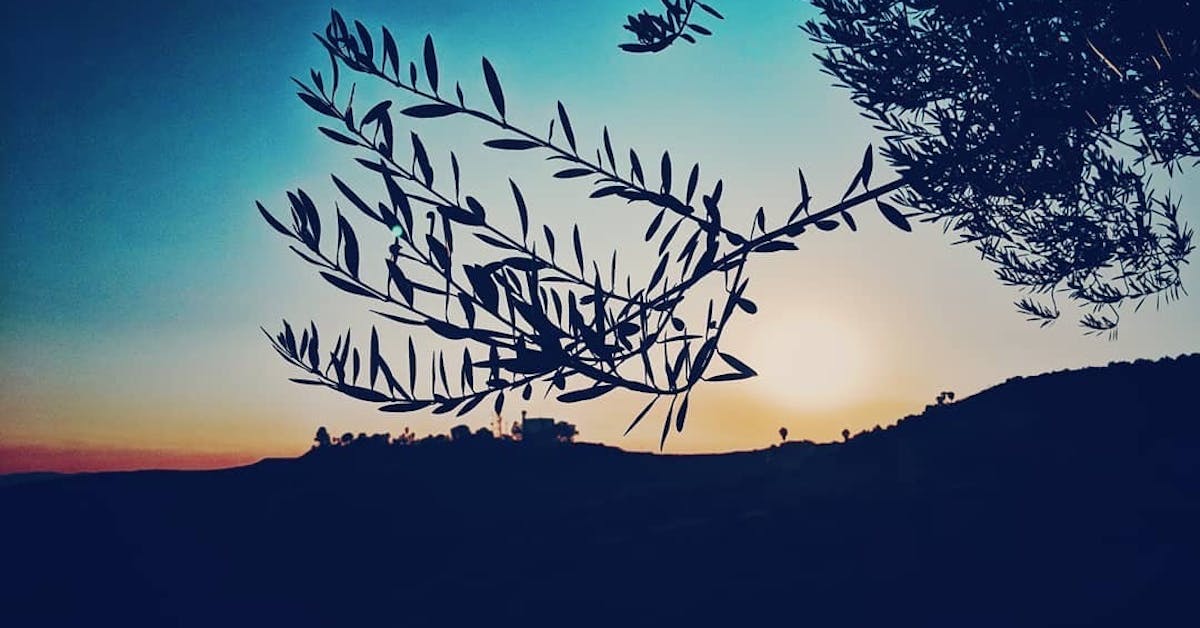 Locally produced olive oil from locally grown olives -- that's what you get from Lot22 Olive Oil Co., owned by Zach and Andrea Thorp. Opened on State St. in Redlands in 2018, Lot22 sells olive oil and balsamic vinegar.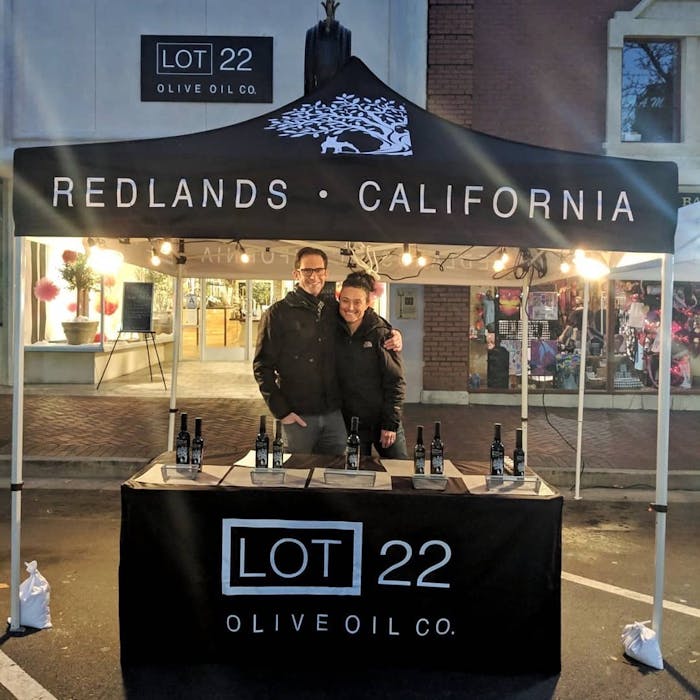 The Thorps own land, Lot #22, near Live Oak Canyon. In 2012, they decided to plant olive trees and hand-harvested their first small crop in 2015. Hand-harvesting allows pickers to examine each olive, only picking olives that are ripe and blemish-free, a practice they continue today.
After the olives were milled, Zach and Andrea were blown away by the freshness and flavor of the oil – far superior to any olive oil, including imported, sold at grocery stores. They planted more trees of different varieties and now have about 200 trees on "Lot 22".  Recognizing the need for more olives in order to increase oil production, they now manage the groves of other local small growers and residents who have a considerable number of olive trees on their properties but aren't in a position to produce olive oil themselves. The four extra virgin olive oils sold in their stores are composed solely from local olives.
Although the groves they own and manage are not USDA certified organic, due to the high cost in time and money of obtaining that certification, they do utilize all the practices necessary for that credential. For example, they spray an organic clay mixture on the growing olives which inhibits olive fruit fly infestation. They also give back to the land by turning the olive mash, left over after the oil is pressed, into wet mulch which is used as a weed abatement for landscaping.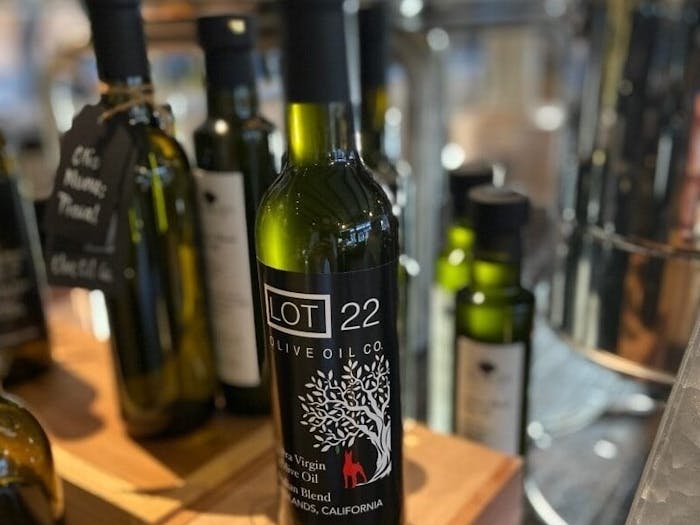 There are two olive harvest seasons. In the Northern Hemisphere, it is October-December. Southern Hemisphere olives are harvested April – June. Since olive oil has the best flavor and nutritional value if used within 14 months of harvest, the Thorps purchase some of the oil sold in their stores from South American growers, so customers have access to the freshest products. They review the lab results from all the oil producers whose groves they do not manage to ensure the product is up to their high standards. They have partnered with UC Riverside -- renowned for its agriculture department -- to make citrus-flavored olive oils, achieved by mixing the olives with citrus rinds during the same pressing. They are also making citrus-based balsamic vinegar using the University's citrus.
There are more than 8,000 varieties of olive trees. The Thorps look for the varieties that grow well in each of the regions they manage as well as the Southern Hemisphere regions from which they purchase oil, thereby guaranteeing the most flavorful olive oils for their clientele. They do not cut corners.
Lot22 carries balsamic vinegars, again from well-vetted suppliers. Recently, they made two balsamics in their production facility – an orange and a honey – using grapes from Paso Robles. These vinegars will be available in both tasting rooms in April. Lot22's oil is used at La Volata Pizzeria in Redlands and can also be purchased at Grist and Toll urban flour mill in Pasadena, as well as Village Bread in Calimesa.
Readers who are wine enthusiasts may see similarities between producing great wine and Lot22's creating olive oils and balsamics. As many wineries do, Lot22 offers monthly olive oil education and tastings. Since people's tastes vary, these classes and tastings enable each customer to find their favorite flavor profiles for homemade salad dressing, baked goods, and even grilled cheese sandwiches. The most recent class paired olive oils with fine cheeses and chocolate.
Lot22 is proud to carry other locally produced items – Colony & Keeper Honey, Lemon Bird jams, preserves, and Garlic Scapes, Old World Cravings butter and jams, and Single Origin spices (contain no fillers, which are often added to spices sold in most grocery stores).  Some of their other commodities are cutting boards made of various wood and Principle Body Care soaps which are made using Lot22 olive oils.
The Thorps' goal – "help our customers know the source of their food".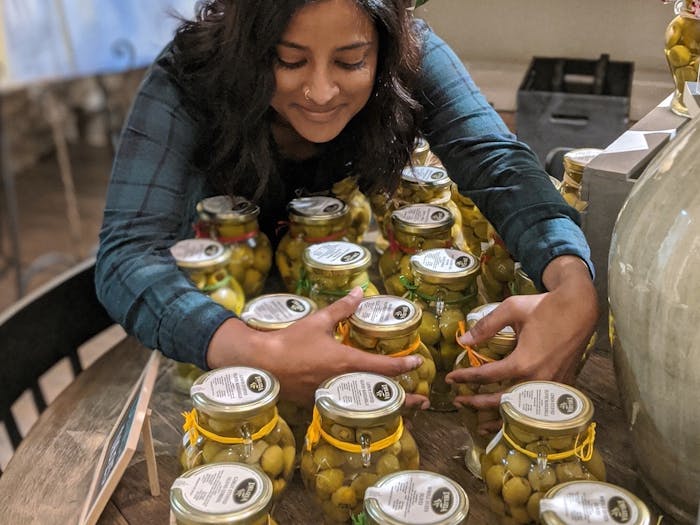 Redlands Location:
110 East State St. Redlands 92373
Mon - Wed, and Sat 10AM-7PM
Thurs - Fri 10AM-9PM
Sunday 11AM-3PM
(909) 674-0004
Riverside Location:
5225 Canyon Crest Dr, Ste 13
Mon - Sat 10AM-7PM
Sunday 11AM-3PM
(951) 784-4422
Why Shop Local?
You invest in entrepreneurship.
Creativity and entrepreneurship are what the American economy is founded upon. Nurturing local business en­sures a strong community.
This article is written by Deborah Rada, originally for Redlands Community News
---
Related Articles