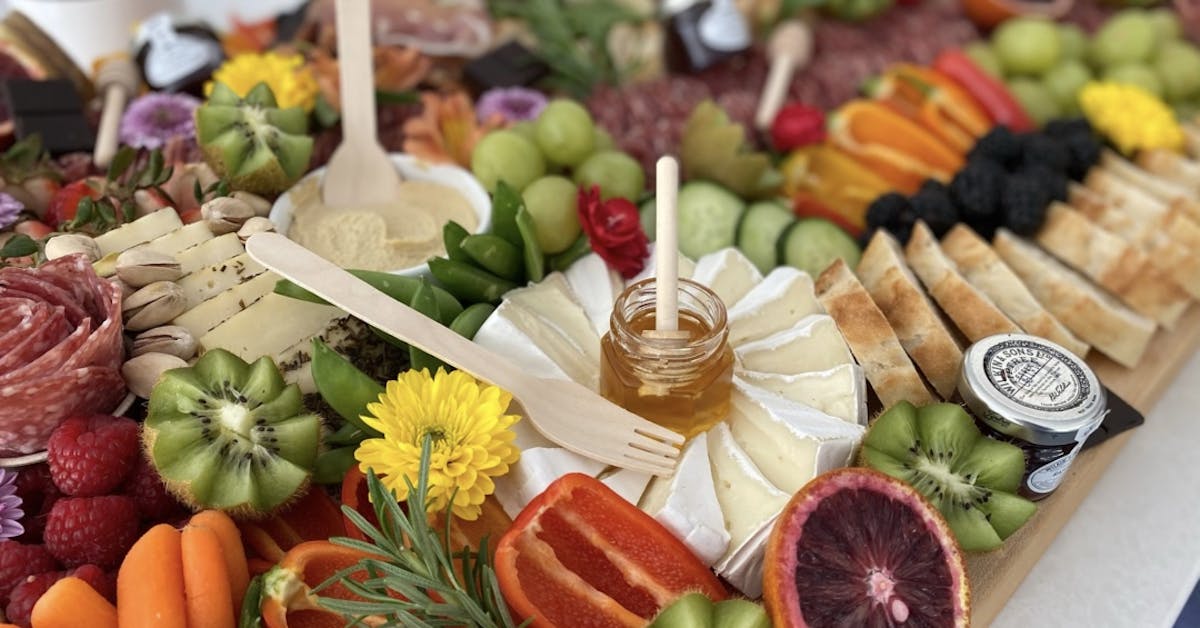 Holiday Entertaining: Charcuterie Style
Charcuterie Boards are a classy addition to holiday parties. Basically, they are large boards – usually wood, but could also be ceramic, or tile -- on which various cheeses, dried fruits, nuts, and other hors d'oeuvres are placed. We present some Redlands businesses that can help you make your own board or purchase food items for your board.
Swoon Home
Don't want to custom-build a board? Swoon Home carries dozens of ready-made boards of all sizes and shapes. They have traditional wooden boards, but also beautiful ceramic and stone boards and containers, as well as cheese knives, small tongs, and serving utensils. Customers can purchase books that describe and illustrate various, classy ways to display the edibles. Swoon Home's knowledgeable staff take time to help shoppers find exactly what they need.
316 E. Citrus Ave, Redlands, CA 92373
(909) 335-6011
Okay. You have your charcuterie board and utensils. Next step – finding delectables to serve to your guests.
Lot22 Olive Oil Co.
This is a great place to buy flavored olive oils and balsamic vinegar. Lot22 owner, Zach Thorp, owns a Redlands olive grove. In addition to taking care of his olive trees, he manages many other Redlands olive groves, so has access to many local olive varietals – all of which can be purchased at his downtown Redlands store. At Lot 22, one can also find flavored vinegar, hummus, dips, yogurts, fruit and vegetable spreads, tapenades, honey, and single-origin spices (contain no fillers) for a delightful spread.
110 East State St, Redlands, CA 92373
(951)784-4422
Martha Green's Dough'Lectibles Bakery
Crackers are usually served on charcuterie boards. Want a new twist? Use artisan bread instead. Martha Green's Bakery has several, baked-fresh-daily breads from which to choose – Walnut Currant, Cheddar Cheese, Jalapeno Cheese, Cinnamon, Cinnamon Raisin, and English Toasted. If you want to include sweets on your board, the Bakery offers assorted croissants, cupcakes, cookies, brownies, and more. Call ahead to order.
107 E. Citrus Ave., Redlands, CA 92373
(909) 792-3400
Happy Entertaining!
---
Related Articles
11/29/23

by

Guest Writer

12/20/19

by

Guest Writer

11/11/19

by

Guest Writer

09/22/23

by

Guest Writer