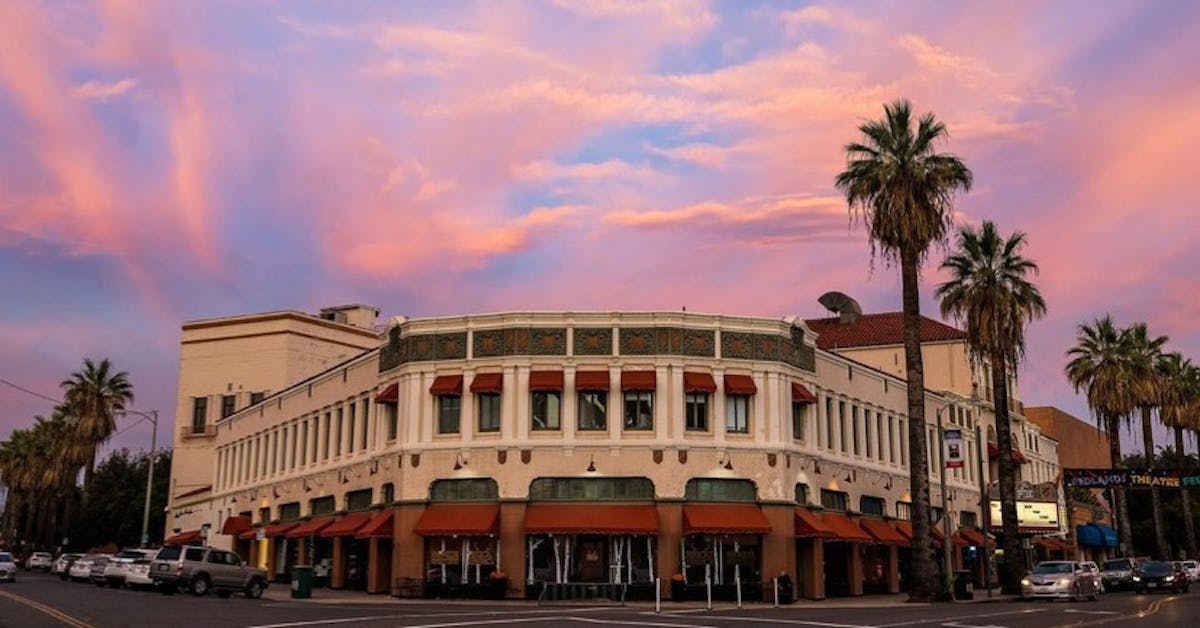 Closed Restaurants We Are Still Talking About
About Redlands' readers have had wonderful ongoing conversations surrounding our article "10 Redlands Restaurants We Miss!" Commenters requested a follow-up spotlight on these 10 restaurants from more recent history. Happy to oblige.
And don't forget, if there is a place in Redlands today that you do not want to see on a future list of restaurants we miss, be sure to support them by being a customer, telling your friends about them, and writing a good review on About Redlands, Facebook, and Google! 
Before going any further, did you miss the first article? Read it HERE.
-------------------------------------
Featured Image Credit: Alex Mitroff
Jazz & Java

This restaurant and coffee house was in the Santa Fe depot from January, 1994 through Nov. 30, 2007. You could listen to live music while eating French food and sipping a half-caf, triple shot, no-foam latte.

Whiskey Creek

This restaurant is the second business to open where the owner of El Gato Gordo built a sports bar called Match Point. There were pool tables, a dance floor and an open mic night. In 1994 Peter Frampton performed there. Now the building is home to a strip club.

MJ's on Q

This locally owned drive through where Chipotle is now opened in 1971 as the second Naugles. The owner did not want to franchise so he renamed his place MJ's. You could get Mexican fast food or burgers and shakes. The Syrett family sold it in 1984.

Giovanni's Pizza

You could get take-out or delivery and count on good pizza and wings at a good price. If you ate in you could play video games and pinball while you waited. They moved into a smaller spot in the same complex and closed shortly afterward.

Furr's Cafeteria

The building that now houses AAA was originally built as Furr's Cafeteria, a family restaurant, in the early 1980s. In between those businesses there was Vince's Spaghetti in that spot. Furr's was a chain owned by KMart and still exists in many cities.

Redlands Family Restaurant

This classic-style breakfast and lunch diner was demolished recently and there is now a Domino's Pizza in that spot. They were reliable for eggs benedict, pancakes or breakfast burritos, and were great about keeping your coffee cup full.

The King's Table

This smorgasbord-style restaurant was an original part of the Redlands Plaza, built in 1965 and still standing as city of Redlands offices. The King's Table was where the water department is today.

Clara's

This pink-and-black art deco restaurant was open for lunch and dinner, and you could count on great food. The mushroom ravioli could make you cry, and sometimes they had venison as a special. 

Harry C's

This restaurant and nightclub was an expansion from the one in Riverside. The dance floor was usually packed, and was the only place around that stayed open until 5 a.m. so the 18-to-21 crowd had someplace to party.

Becky's Burgers

Becky's was a 50s-style diner with burgers, fries, shakes and jukebox satellites at every table. They were famous for their wall mural featuring Redlands houses. They were also called Betty's Burgers for a while.
---
Recent Articles
11/29/23

by

Guest Writer

11/21/23

by

Guest Writer

10/26/23

by

Guest Writer

10/19/23

by

Guest Writer