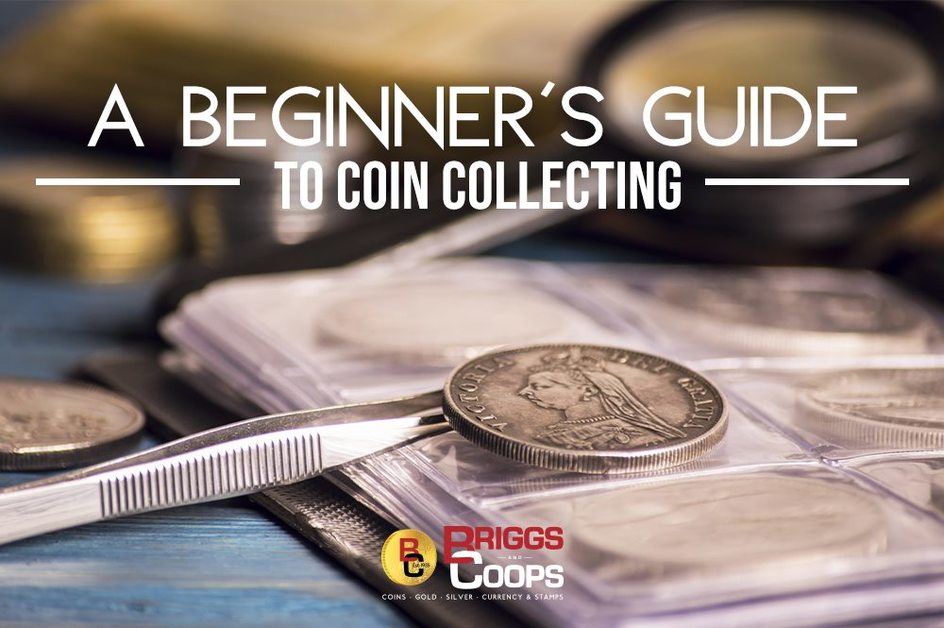 Briggs and Coops Coins Collectors Galleries
"We feel blessed to live in such a culturally rich community. We love live theater. For a town of our size, we have amazing talent, creativity and quality. We have performed in many Redlands Bowl Shows and usually see a friend in the shows we attend. Our son and daughter-in-law met doing live theatre in Redlands." Randy & Lauren Briggs
Bullion, currency and stamps. OLDEST coin and stamp retailer in the country under the same ownership. Coops Coins assesses value, knows history of collectibles.
Welcome
If you don't know your coins... Know your coin dealer!
Coops Coins is to become Briggs and Coops Coins
October 2018: Randy Briggs started working at Coops Coins at 16 and at 70 is adding his name — why now? With his son working there full-time, it is time to put the family name on the family business.
Longtime co-owner Randy Briggs will finally add his name to the storefront, where he works alongside his son as an expert numismatist, buying and selling coins, gold, silver, stamps, currency and other collectibles.
Fred Coops founded the business in 1935. Briggs started working there in 1966 when he was 16 and still in high school, and has worked there continuously since then.
In 1977 Fred Coops, Randy Briggs and John Dudding incorporated to "Fred Coops and Co. Inc." Coops was the chairman; Briggs was president and Dudding was the vice president.
"Not much changed," said Briggs speaking of the newly formed corporation. "The day after we all did the same things we did the day before." Coops continued working until he died in 1992 and Briggs and Dudding became co-owners.
In 1995 the shop moved to its current location in Redlands from the Central City Mall in San Bernardino.
Since the retirement of Dudding in 2015, Briggs and his wife Lauren have been the sole owners. Though Fred Coops long ago left the business, his name will remain to honor him and the legacy he began. "The Coops name is important — in this industry and in this community," Lauren said, "It's synonymous with integrity and knowledge."
Briggs and Coops has a new logo, new signage and a new website.
Despite the name change, the business will continue under the same ownership because the corporation still owns it. There is no other coin business this side of the Mississippi that has been under the same ownership this long, which is a point of pride for the Briggs family.
"Our goal is that the business will stay in the family," Randy Briggs said. Their son, JR, works there full time, and has for many years. Recognizing the transition from himself to his son, Randy said, "I'm an old-mismatist and he's a new-mismatist." Randy's joke is quite an understatement, as he was recently awarded a 50-year membership pin by the American Numismatic Association.
"Our sons have grown up in this business and have the skills and expertise to work there, especially given the man who is teaching them," Lauren said, "No one can match my husband's 50 years of experience, but my son has the knowledge and character to carry on this legacy."
Coins: US Coins, Foreign Coins, Proof Sets and Mint Sets, US Commemoratives

Stamps: US Stamps, Foreign Stamps, Special Issues

Currency: US Currency, Foreign Currency, Broken Banknotes, Confederate States

Gold and Silver: Gold Bullion, Silver Bullion, Gold Coins, Silver Coins, Scrap Jewelry

Co-owner Jonathon Briggs named The Face of Redlands YOUNGBLOOD
If you have something that might be valuable, heed these tips:
Don't get advice online if you can go into a brick-and-mortar business and talk to an expert in person.
Do learn the stories behind your things, and record them.
Don't donate heirlooms without getting their value assessed first.
Do use your sterling flatware ... it may boost your immunity!
Don't estimate the value of your silver based on the going rate of silver. Sometimes the pattern makes it valuable.
Do learn the proper way to store things like coins, china and silver.
Live Quotes
This information is the same as the live quotes that we offer in our store. Quotes are valid at the time of purchase, and quotes cannot be secured over the phone. Given that the precious metals market is constantly changing, the quotes are also constantly changing.
Feel free to call us if you have any questions at 909-792-2511
Scrap Jewelry
We are the Inland Empire's most trusted buyer of scrap jewelry. We know that we offer more money than anyone else, and we are so confident that we encourage you to shop around... because we know you'll come back to us.
Here is a basic list of what we are buying:
10K, 14K, 18K and 22K jewelry

Dental Gold

Watches

Sterling silver jewelry

Sterling silver flatware

Platinum jewelry
All pieces can be whole or broken, it doesn't matter to us! Don't get fooled by big advertisers and gold parties. Get paid the most at Collector Galleries.
Shop Online
Coins: Ancients, Foreign Coins, US Coins

Gold and Silver: Buliion, Numismatic Gold

Paper Money: Foreign Paper Money, Large-size and small size US paper money

Stamps: Collections, Foreign Stamps, US Stamps
"Behind every small business, there's a story worth knowing"
"I can't remember a time when I didn't collect something." said Randy Briggs, owner of Coops Coins - Bullion, Currency & Stamps. "When I was about nine, my father went to the bank and brought home a bag of five thousand one-cent coins. He dumped them onto the living room floor and told me to sort them by date and mint-mark—the tiny letter denoting the place of issue. Ultimately, I built a complete set of Lincoln cents. I loved looking at the coins, separating them, and putting them in albums. I can remember going through my parents' change every night looking for treasures. My fascination has never stopped."
Randy's love of collecting has continued through out his life. Growing up in San Bernardino, Randy attended Marshall Elementary and Arrowview Jr. High, graduating from San Bernardino High School in 1967. From there he finished his formal education at CSUSB, where he majored in Business, Economics and European History. This combination may seem unusual, but these areas of study equipped him to work in the coin business. In 1966 Randy started his career with Fred Coops' Coins in San Bernardino. The store moved to Redlands twenty years ago and is located at 21 E. Redlands Blvd, Redlands, California, right across from the Tartan Of Redlands.
Over the years Randy has developed an expertise in many areas of numismatics (the study and collecting of coins) and is called upon regularly to speak on a variety of topics at schools, service clubs and state, national and international collector organizations. He has founded the Collector's Forum which brings together people with a passion for collectibles and their connection with history ranging from woven baskets, and pharmaceutical bottles, to postcards and antique mouse traps.
Randy and Lauren moved to Redlands in 1975, developing a deep love for the city and its history. By the early 1980's, Randy had put together an extensive collection of Redlands memorabilia, including rare bank notes and several hundred old postcards of the town and surroundings. The collection has continued to grow and now numbers over one thousand different scenes. The collection provides the basis for the book, Redlands – A Postcard History Series. If you have ever collected anything in your lifetime you will be excited to meet Randy!