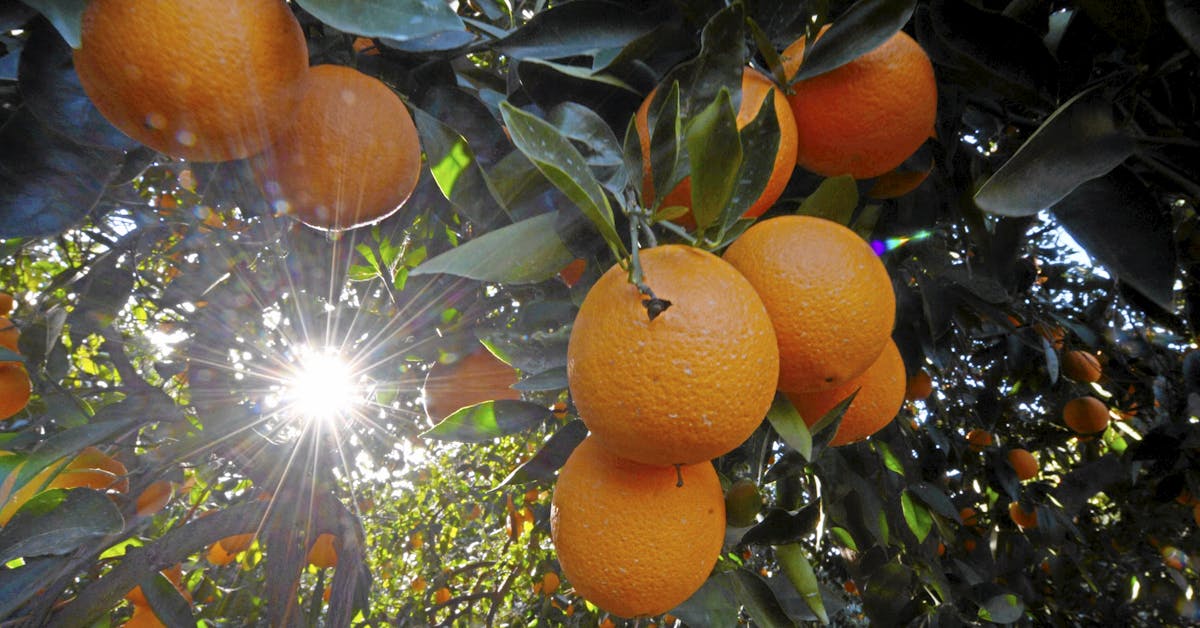 Why I Love Redlands: Gabriel Gonzalez
From mouthwatering local eats, alluring orange groves, engulfing mountain ranges, to its distinctive inhabitants -- Redlands has a unique appeal to everyone who calls it home. Gabriel Gonzalez is no different.
I am a good ol' Southern boy who moved to California fifteen years ago. My family moved from rolling hillsides and woods of North Carolina to the blazing hot desert of Coachella Valley. Now I know what you're thinking – I thought this article was about Redlands? Well, it is.
You see, from the get-go, I hated the desert and I made a promise to my family that as soon as I was able I would be moving away from the desert and to somewhere that reminded me of 'home' – my country home. Ergo, enter Redlands.
I first visited Redlands when I met my wife who is an alumna from the University of Redlands. A year later we were married and ended up moving to Pomona to be closer to her work. Though we lived in Pomona, we found ourselves spending most of our time in Redlands. As a matter of fact, all of our friends lived in Redlands, most of our family moved to Redlands, and even our church was in Redlands. Within two years, we moved back to Redlands because it just felt like home.  
Though our actual housing location has bounced around a little throughout the last seven years since then, we have lived mostly in Redlands and Mentone and all of our social life revolves around Redlands. In fact, shortly after moving, I too became an alumni of the University of Redlands as well.
So, here are all of the things I love about Redlands – why it gives me those 'country' vibes and I want to share with you some of my favorite spots in the Redlands area.
The Greenery

The part of North Carolina I grew up in was surrounded by forest and hillside. Redlands reminds me of that beautiful green scenic view. Though you won't find too many pines in Redlands, you'll see plenty of oak and sycamore trees. You can go almost anywhere in Redlands and fine a nice green canopy of trees to rest under. Something about the greenery just brings a sense of tranquility and serenity to my soul.

The People

Now, I've lived in quite a few different cities in California over the last fifteen years and to put it plainly – not everyone you meet is friendly. Where I come from, friendliness is part of that Southern culture. What I love about Redlands is that for the most part, you can almost always count on running into very kind and friendly people. Since I've lived in Redlands and Mentone, never once have I had a mean or bad neighbor. Even the public services such as the Police and Fire Department have a very strong sense of public duty and carry themselves in a respectable manner. I've been in some cities where the police want to be feared – it isn't so in Redlands. There is a strong sense of community everywhere you go.

Downtown

Downtown Redlands really gives me that sense of 'small town' country vibes – meaning there is a great sense of familiarity and comfort when you're downtown. Many evenings my wife and I have walked hand in hand in Downtown, embracing the cool summer breeze while enjoying our favorite ice cream from A La Minute. On other brisk winter evenings, we have bundled up in our cozy winter attire and taken pictures by the gigantic Christmas tree while on our way to enjoy a nice dinner at Rok 'N Fondu or at Caprice Café. Really, Downtown truly has it all – fine dining, antique shopping, quick-stop desserts and of course, beautiful trees and edifices.

Dining

I've already mentioned a few places we frequent in Redlands – A La Minute, Rok 'N Fondu, Caprice Café – but there are some other great spots that my wife and I enjoy! I've listed a few here below:

Outdoor Spots

The last thing to mention in this article are some great outdoor spots that you can find in Redlands, or nearby, that would just make your day!

Prospect Park is probably one of the most iconic outdoor parks that Redlands is known for. Mostly for its beautiful scenery, its luscious gardens, and the orange groves within. I have done more photoshoots at Prospect Park than anywhere else in the world. You can always find people walking, talking, reading, jogging, sitting, and admiring, and there's always at least one set of lovebird couples making some romantic gesture there. It's a place of true beauty.
The University of Redlands is another great spot to visit. As long as you're not snooping or doing anything inappropriate, the outdoor grounds of the university are pretty much open to anyone. They have beautiful, well-maintained lawns and gardens that you can visit. And of course, there's the iconic bushes that read "REDLANDS" all year round. Definitely a photo-op spot in Redlands.
Forest Falls is not technically in Redlands, but it is so close to Redlands that it makes for a great adventurous day trip if you love the outdoors and hiking. I think anyone who lives in Redlands, or nearby, absolutely has to visit Forest Falls at least once. The scenery is beautiful, the hike is relatively easy, and the view at the falls is breathtaking.
I could go on and on about Redlands and why we love it here, but at the end of the day you have to come and see it for yourself. There are a lot of places in California that I have been, visited and even lived, and none of them compares to Redlands!
---
Related Articles