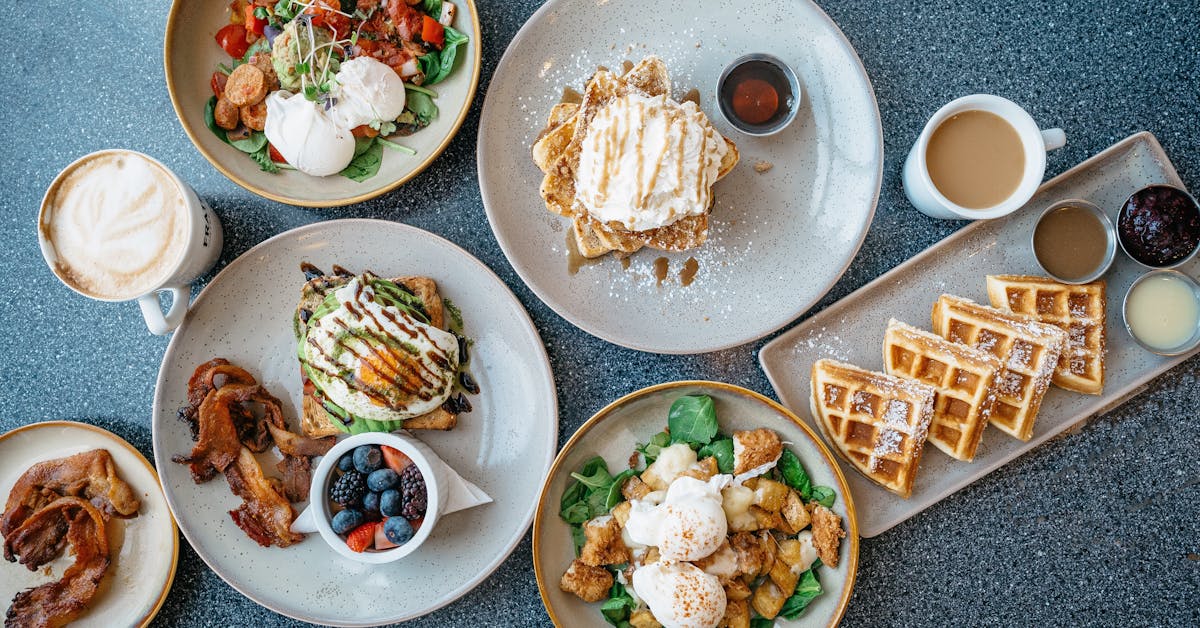 Top 10 Redlands Breakfast Spots
The sun is up and it is a new day! Whatever happened the night before and whatever lays ahead of you that day is irrelevant. Right now, it's breakfast time.
Breakfast offers us a moment to breathe. A moment where all of life's details can wait — it is just you and your eggs... or fruit, or toast, or... I digress. How will you start your day? A hearty meal complete with biscuits and gravy or a lighter option of egg whites and fresh fruit? Whichever way you go, this list is sure to please!
Where to Eat Breakfast in Redlands
Home to a large selection of morning eateries, there's a ready supply of places to eat breakfast in Redlands.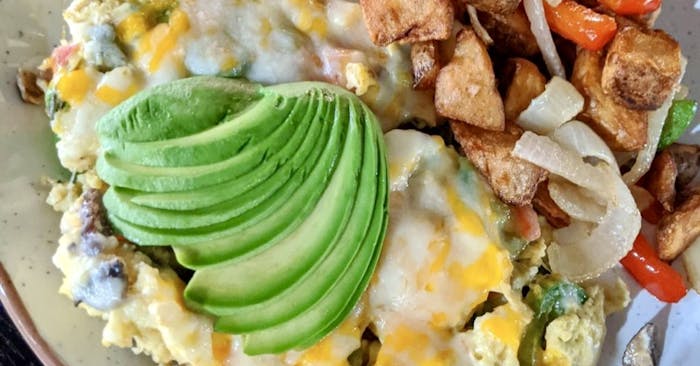 1. Carolyn's Cafe
Carolyn's Cafe is a cozy breakfast and lunch cafe known very notoriously for its fresh-baked coffee cake (served with a colossal scoop of whipped butter). Are you drooling yet? Well, save some room for their delicious, served all day, breakfast! And, be sure to ask about their pancake of the month.
1150 Brookside Ave, Suite A Redlands 92373
2. The Eating Room
Is anyone really shocked that The Eating Room is so high on our list? This local favorite also serves up breakfast all day, but with a Southern twist! Their bold flavors and generous portions are what keep their patrons coming back. We highly recommend swinging by the bakery while you are there. The Swedish Oatmeal cookies, lemon bars, and fresh fruit tarts are a couple of our favorites.
107 E Citrus Ave, Redlands 92373
3. McDuff's
McDuff's is located in the heart of downtown Redlands and the quintessential small-town diner. You will walk in and feel instantly transported back to a much simpler time. They are widely known for their biscuits and sausage gravy - a true work of art. A few of our favorites include the breakfast burrito, eggs benedict, and french toast.
233 E State St, Redlands 92373
4. Breakfast Shack
Breakfast Shack is your classic country breakfast joint. The portions are definitely filling and quite a few of their menu items will surprise you. Our classic favorites include the breakfast sammy (cheese, eggs, bacon, on a biscuit), chicken fried steak, Loco Moco, and veggie omelet. Our offbeat faves are the California Benedict, which is made with a fried green tomato, and the Crab Cake Benedict.
615 W State St, Redlands 92373
5. Olive Ave. Market with Happy Medium
While Olive Ave. Market's decadent brunch was discontinued, the selection of tasty treats has been replaced with a decadent pop-up on Saturday mornings. Hosted by Hapy Medium, a local catering company, the menu options are flavor-forward and loaded with hearty, healthy ingredients.
530 W Olive Ave, Redlands 92373
6. Oscar's Mexican Restaurant
Oscar's Mexican Restaurant offers classic egg dishes as well as mouth-watering Mexican breakfast favorites. A few must-try items include Huevos Rancheros with Chile Verde, Chorizo con Papas, Chili Colorado Omelet, Nopales Scrammie with Pico de Gallo, and we can't forget their Build Your Own Breakfast Burrito.
256 E Citrus Ave, Redlands 92373
7. Plant Power Fast Food
Plant Power Fast Food is not your typical breakfast spot, but is definitely worthy of this list! They are 100% plant-based. We have heard Plant Power referred to affectionately as "vegan junk food." Our headliners consist of the 'Chicken' & Waffle Sandwich, 'Sausage, Egg, & Cheese' Croissant Sandwich, and their Breakfast Burrito with JUST Egg, 'cheese', 'sausage', hash brown, chipotle 'aioli', and spinach. Be sure to add coffee and hash browns!
450 W Stuart Ave, Suite 130 Redlands 92373
8. Batter Rebellion
Batter Rebellion's brunch is a thing of pure beauty. We recommend making this a whole occasion! Grab a group of friends so you can share a GIANT and delicious gallon craft cocktail. Be sure to pair your booze train with some tasty plates like the Fowlmouth (Southern style chicken and waffles), or the Glazed over (a cheeseburger with sunny side up egg on a glazed brioche bun).
5 E Citrus Ave, Ste 110 Redlands 93473
9. Cheliz Restaurant
Cheliz Restaurant has mainly American-style cuisine, plus a wide range of other delicious dishes! Some top picks include the Loaded Quesadilla, French Toast with Strawberries and Whipped Cream, and the Alex Burrito.
800 E Lugonia Ave, Suite D2 Redlands 92374
10. Stell Coffee & Tea Co.
Stell Coffee & Tea Co. is a cafe and coffee roasters. Stell's offers a variety of craft beverages such as specialty coffee, fine loose leaf teas, local draft beer, and draft kombucha. Once you've picked your beverage it's time to dive in for some classic and downright delectable breakfast items! Our faves include the Bacon Egg Avocado Cheese Grilled Sandwich, B.L.T.E (bacon, red leaf lettuce, tomato & hard-boiled egg), and the Oatmeal with brown sugar, walnuts, and butter (always butter).
1580 Barton Rd, Suite A Redlands 92373
1453 Ford St, Unit 103 Redlands 92373
Did You Love Your Breakfast in Redlands? Support Your Local Spot! 
While visiting your favorite places to grab breakfast in Redlands is undoubtedly the best way to support our local business, don't stop there! A positive review plays a huge role in helping these local establishments be able to keep serving our community. Consider tagging your breakfast spot of choice in a social post to spread awareness and encourage others to visit. 
Want to help your mention go even further? Tag About Redlands to get your post re-shared!
---
Related Articles