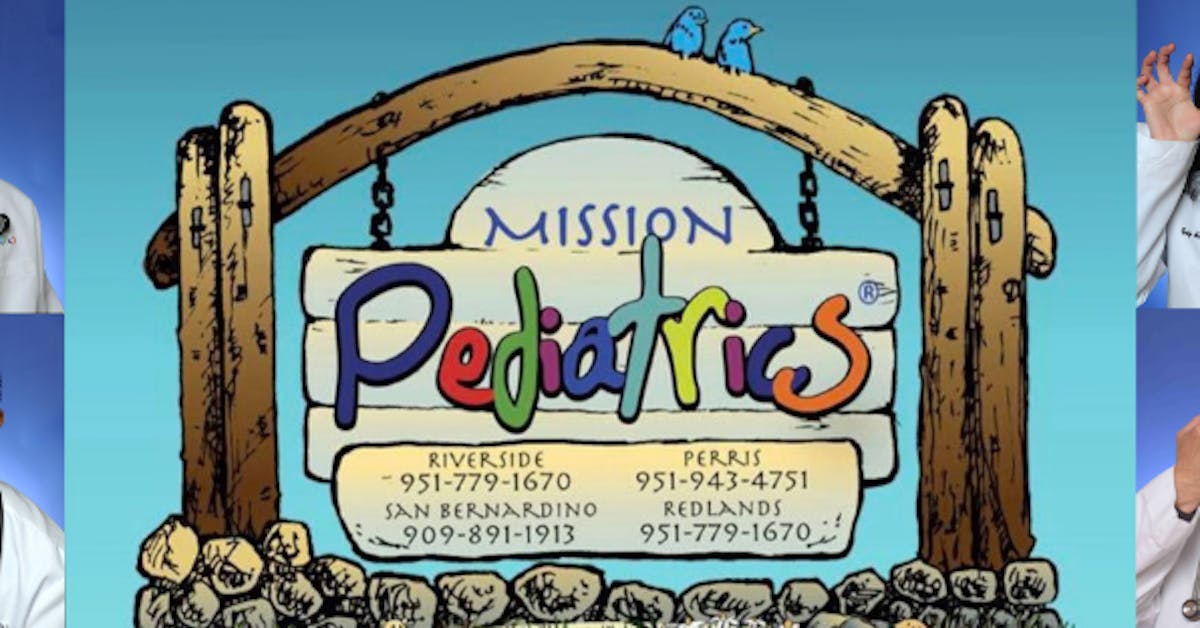 Pediatrician Schedules Full Year of Holiday Observances
Mission Pediatrics schedules a full year of holiday recognition for the final month of 2020!
An Inland Empire pediatrician is reclaiming 2020's holidays by scheduling COVID-19-safe celebrations of each one in the year's final month.
Tim Watson, the owner of Mission Pediatrics, which has offices in Perris, Redlands, Riverside and San Bernardino, believes that staying healthy includes having fun, so the practice invites everyone to join the Save The Date activities, which will start with an observance of April Fools Day on Dec. 1 "to shake off the COVID blues."
The practice will be posting jokes on its social media accounts every hour, among other things, and urging everyone in the Inland Empire and beyond to do the same, using the hashtag #SaveTheDate.
At 5:30 p.m., Mission Pediatrics is coordinating a Laugh Out Loud moment -- asking everyone to stop what they are doing, go outside and give out some good rollicking laughter. (And to post videos!)
"For all of us, we feel we have lost so much, so many special occasions have seemingly been swallowed up by the COVID monster, and it seems we were denied the celebrations we usually look forward to year round," Watson said. "Our mission is to bring them back by setting aside specific days to reclaim what we went without. We would like to encourage our community to join us, in this special healing experience throughout the month of December."
The dates for the reclaimed holidays coordinate with the December dates. For instance, later this week Dec. 4 (or the Fourth of December) will be rebranded as the Fourth of July and Dec. 5 (or Cinco de Diciembre) will be Cinco de Mayo.
In the end, 17 holidays will be observed as part of this campaign.
"Mission Pediatrics is all about investing in the community.  We care about our patients and local businesses, and we hope that this mission will both support the well-being of our community, and bolster local businesses," Watson said.
For each of the observances, the practice's Redlands office will have a special light show from 5 to 9 p.m. at 114 W. Vine St.  Visitors can tune in to 102.5 FM to get the music-and-light experience that matches the "holiday." On Christmas Eve and Christmas Day the hours will be extended.
Mission Pediatrics' accounts on Facebook, Instagram and Twitter will be posting and sharing fun things all day on every holiday redux. Follow them to learn how to participate while safely staying at home or getting in-car entertainment.
"We can take back 2020! Take selfies that will have you looking back on this year with some good memories," Watson said.
Here are the dates that will be part of Mission Pediatrics' campaign:
(Details of how to participate will be posted on their social media accounts)
Dec. 1 April Fools' Day
Dec. 4 Fourth of July
Dec. 5 Cinco de Mayo
Dec. 6 everyone's wedding anniversary
Dec. 9 hire-back day
Dec. 13 memorial service for loved ones
Dec. 14 Valentine's Day
Dec. 16 give-to-charity day
Dec. 17 St. Patrick's Day
Dec. 19 graduation
Dec. 20 Easter
Dec. 23 it's everyone's birthday
Dec. 24 Christmas Eve
Dec. 24 Christmas Day
Dec. 26 Thanksgiving
Dec. 27 Mother's Day and Father's Day
Dec. 31 Halloween
Mission Pediatrics on Facebook
---
Related Articles