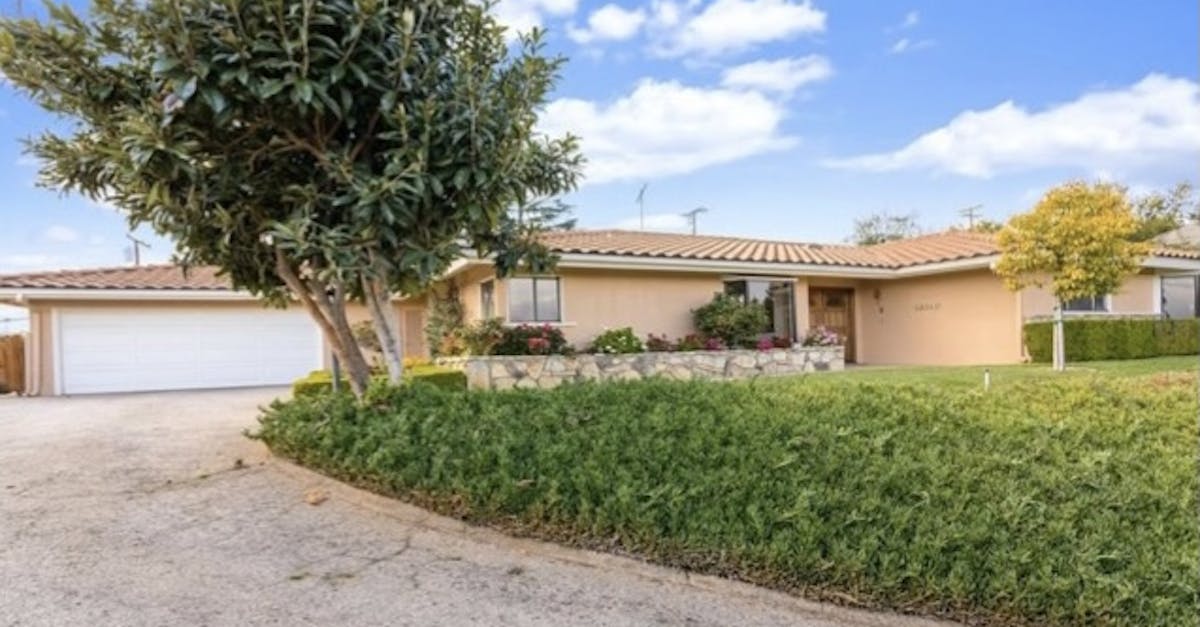 How to Prepare to Sell a Home
The best way to prepare your home for sale is to be the buyer. Put your buyer's hat on and walk through your home. Notice things buyers notice... Stark paint, clutter, dirty molding, etc.
"To attract buyers, create an environment that allows them to envision how their life will be in your house."
Okay, let's get your house ready to sell.
Do a deep cleaning
Eliminate any smells and clutter that are in and around your house! Top agents would agree - one of the worst things for a buyer's experience is to walk into an open house with beautiful curb appeal, but only to be turned off by unique smells inside.  
While you're cleaning, consider brightening up your spaces. Open the shades and let the sunshine in (thanks to your clean windows). Natural light always creates a fresh, comforting feel, and helps every room seem larger.
Any bulky furniture should also be removed. In this case, less is more. A home with no furniture is better than too much.
It's not about you - nothing personal
When preparing to sell, you have to detach yourself from the house. Your home should be void of personal items. Sorry - but yes - remove the family pictures down the hall and the wedding picture above the fireplace. Make sure to patch up the holes where nails were removed.
Remember us mentioning stark colors? That's right - neutral colors and simple décor are favored. We want the buyers to envision their own home style and palette, not adapt to yours.
Details, Details, Details
Be sure everything is organized: from the cupboards in the kitchen, the pantry, your closets, everything. Any small renovations you can do inexpensively would be a good idea. For example, if you previously planned on replacing a faucet or shower curtain, please do so. But if you recently thought of adding a pool, let's not go that far.
To take that example further, HomeAdvisor provides a fantastic breakdown of costs for pools. The company says that the national average cost to install a pool is around $28,000, with a range going from about $14,000 to $42,000. If you don't happen to get to the very bottom, the page addresses the question of whether it's worth the increase in home prices. Their word-for-word response:
"Unless you're going to use [it] regularly, the ROI of 7% isn't worth the upfront price. Get it because you want one, not for the meager increase in market value."
But hey, the kids loved it!
Be Purposeful
Each room should have a distinct purpose, even if no one has used that room for years. Is there a comfy place to sit and read a book? Has the den been made into a study or a sewing room?
Remember the feng shui era? Flow, comfort, and utility is the idea, or specifically "to use energy forces to harmonize individuals with their surrounding environment".
Nice little touches go a long way too: make sure the toilet paper is finished at the ends (like in hotel rooms), toilet seats are down, etc. A quick spritz of Febreze would make a nice aroma, or go all out and bake cookies! Everyone loves cookies and feel free to leave them on the counter with a note to "Help yourself!" Don't you just love the feeling we just created?
Of course, nowadays, most viewings are remote. But don't let that fool you! A nice, fresh plate of cookies in the picture still invokes the same, feel-good experience. But you're right, they won't smell or feel that way with Febreze.
Consider Hiring a Professional
Maybe consider having a company take care of staging your home? You can hire a professional who knows exactly what to put and where. While this may have an upfront cost, home-staging companies are fantastic at what they do. According to Investopedia, "[some] 77% of buyer's agents said home staging makes it easier for prospective buyers to visualize the property as a future home." Add us among those believers.
Also, take note that it's common for buyers to order a home inspection. Having a home inspection is a smart-buyer decision as it finds/lists out a tremendous amount of repairs required and optional. It gives them the opportunity to properly negotiate the sale price.
‍
Home inspections are paid for by the potential buyers during the buying process. But it's a great idea for home sellers to do it independently too! Though you'll have to pay for it, you'll know what items need repairing prior to listing. Having a home inspection done before buyers will drastically reduce any negotiation of repairs.
‍
Want to make sure you receive an offer that's on par with other similar properties? Get an appraisal done on your property. This is different from a home inspection because appraisals do the comparative work to determine a proper value for your home.
From our experience, a normal tract home with recent sales lends well to a broker's price opinion. However, a custom or atypical home may benefit from an actual true appraisal.
Feeling ready?
Just having read these tips... don't you feel that in doing these items, your home would be much more sellable? Exactly! Making your home sellable is precisely what we wanted, along with the profit from the efforts.
By the way, don't fuss over the neighbors taking your flyers off of the For-Sale sign. Neighbors often will pass that flyer on to a friend or family member who might just buy your home. The real estate industry lives on recommendations, and we know there's nothing more persuasive than one coming from a close friend or family.
Alright, let's get to it - smile while doing the work knowing that you have a leg up on the buyer and the other homes for sale. If you have any further questions on selling, please feel free to reach out to us. We're always willing to answer questions and can recommend local, licensed professionals who can help with your home-selling needs.
---
Related Articles
08/26/20

Guest Writer