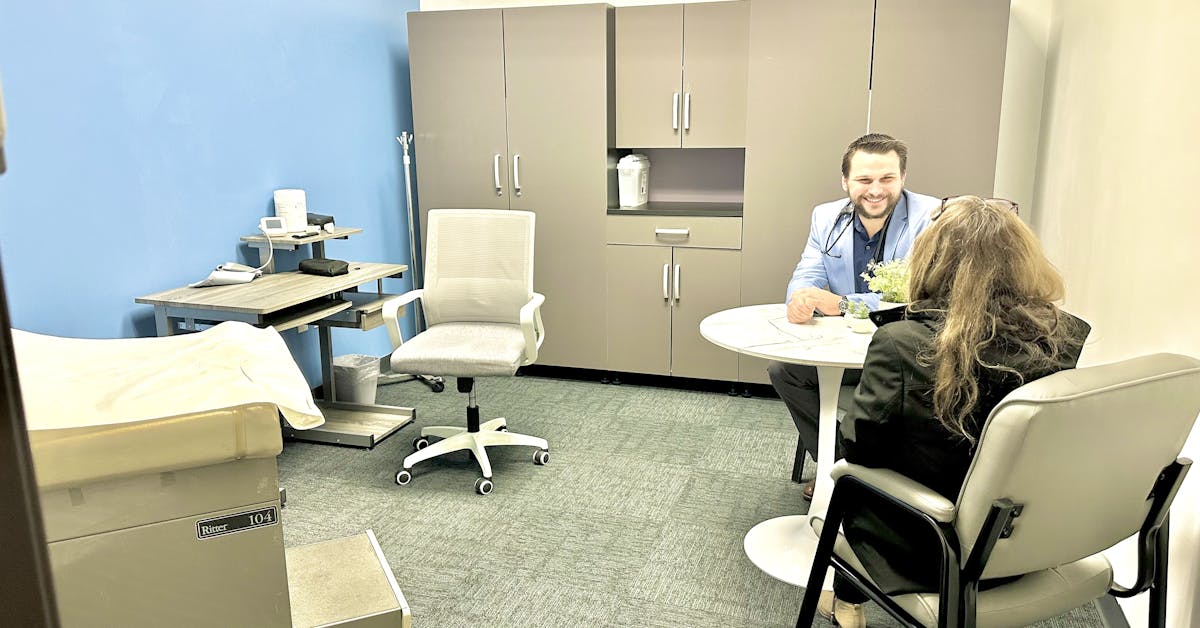 Direct Primary Care For Employers
Are you a local business owner with less than 50 employees? Wait, are you a business owner with more than 50 employees?? You are definitely going to want to keep reading!
For employers who offer benefits:
Health insurance premiums have been rising faster than both wages and inflation for decades. It has an enormous impact on the bottom line. Therefore, one of the highest priorities for employers should be addressing the affordability of healthcare. 
One way to significantly reduce healthcare costs for your company and not sacrifice the quality of care your employees receive is partnering with a Direct Primary Care medical clinic. Your employees will LOVE it and you will SAVE money. It's a win-win. Your employees will experience the personal, convenient, accessible care that makes them feel like VIPs and you will save money by opting for a low premium plan and keeping them out of urgent cares, emergency rooms, hospitals, and ORs. Take a look at these stats! 
Benefits of Caravel Health DPC for your company:
Reduced Premiums - Change to a less expensive high deductible plan and offer Caravel Health as a tangible benefit and allow you employees to have unlimited access to quality healthcare.
Happier, healthier employees who spend more time at work and less time at the doctors office
Eliminate urgent care visits (why use an urgent care when we're almost always available)
53% decrease in emergency room visits
16% decrease in in-patient hospitalization days
58% decrease in specialist visits
77% decrease in surgeries
Reduces cost of labs, medications, and imaging
Simple and predictable billing 
Results are based on a Seattle research study comparing traditional insurance-based primary care and DPC. In addition to a higher retention rate with happier and healthier employees with DPC memberships, the study showed a $2,000 per employee per year in health care savings!
Benefits of Caravel Health DPC for your employees:
Unlimited, direct access to their doctor without copays or visit fees
Relaxed, 30-60 minute visits with minimal to no waits
Several in-office tests and procedures included
Save time with more convenient care and by reducing trips to the pharmacy and lab
Save money with more affordable care, 70-80% off medications, labs, and imaging, and by reducing Urgent Care, ED, and hospitalizations
For employers who do NOT offer benefits:
Hiring quality employees seems like an almost impossible task these days and retaining those quality employees is even more difficult. A barrier to attracting and retaining good employees may be their need for healthcare access. If you have fewer than 50 employees and are not required to provide health insurance there are several benefits to consider
Help attract and maintain quality employees
Provide 80-90% of your employees health care for a fraction of the cost 
Provide health care access for those who would not otherwise have any
Registration fees, routinely $100/person, are waived employers signing up more than five employees. 
Rates are $100 per employee per month or $1,100 per employee per year. 
To learn more about this model that provides better care that saves money, visit Dr. Green's website at www.caravelhealthdpc.com or search Google and Youtube for direct primary care!
---
Related Articles